The subject of a stream of articles, and (part) owned and run by Amy Carter, a first-class social entrepreneur, Guludo Beach Lodge is located on the mainland north of Pemba, in Quirimbas National Park.
Overview
Eschewing the attractions of an island based lodge, Carter founded Guludo in partnership with Guludo village. The village, located less than a mile away with a population of 1,500, has been involved in every aspect of the lodge – from laying its foundations and helping arrange its design to maintaining its facilities.
The lodge itself is strung along the beach, in what its architects describe as a traditional village model, with accommodation north and south of the main shared area. Shaded and arranged about a courtyard, the public buildings consist of a dining room and seating area, a workshop, a diving centre and reception. The dining and seating area overlooks the ocean contains a fabulous bar, and is constructed – like all the buildings – entirely from local materials. The wattle and daub walls, together with the bamboo mainframe, are both sustainable and perfectly suited to the beach climate.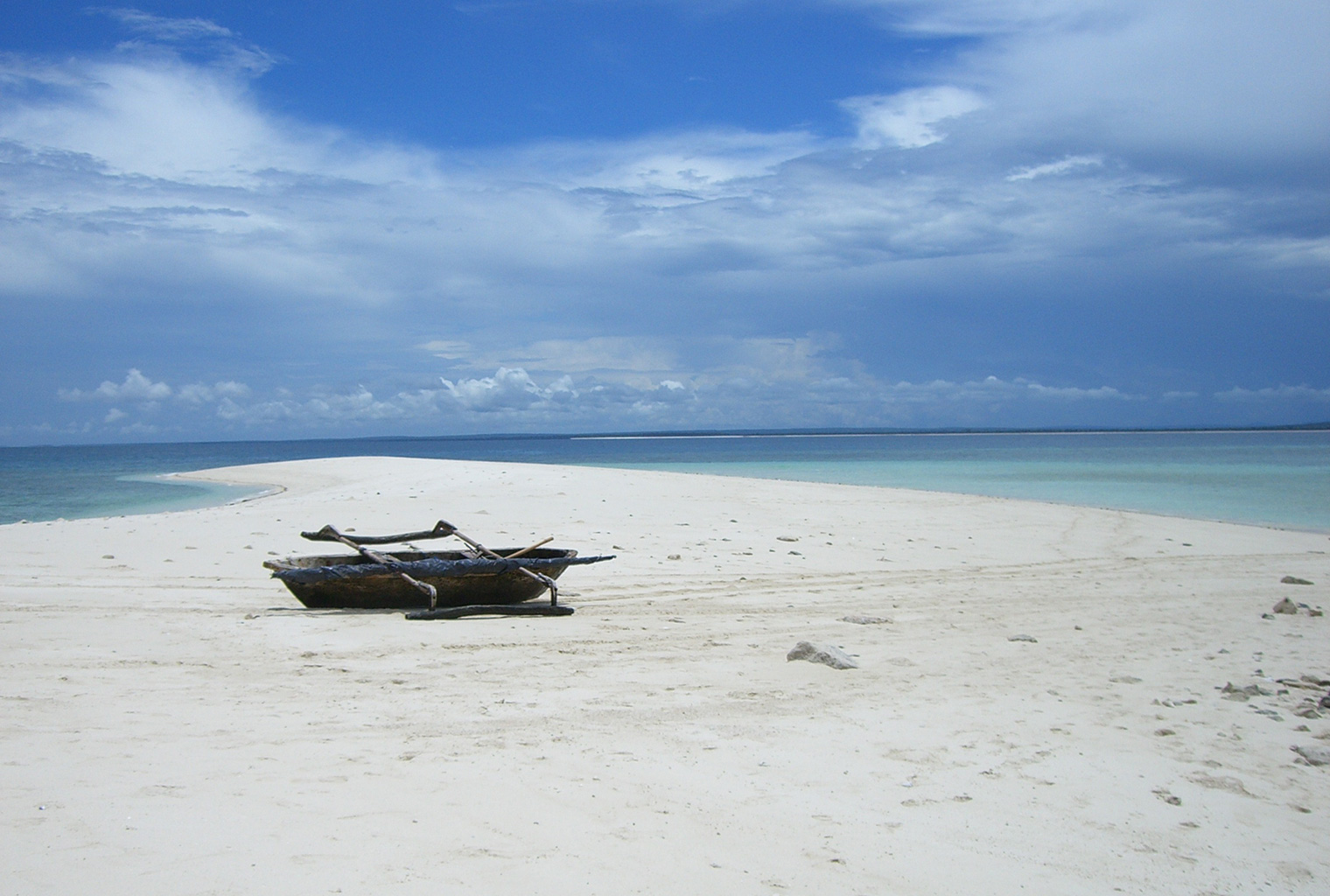 Food & service
Guests report a real sense of meaningfulness about Guludo, and from this springs a service that is attentive and relaxed. Guludo's inventive cuisine blends Mozambican and Swahili with a distinctly international outlook. Local fishermen and farmers sell their produce daily, giving each dish the rich vigour that comes with absolute freshness.
Rooms
The recently re-vamped en-suite adobe bandas share the quality design features of Guludo's main buildings. High thatched roofs funnel the sea breeze down into the rooms, and the semi-permeable walls allow for a smooth airflow.
All the rooms' furniture is made from locally sourced woods and stone, the water and electricity are solar powered, and the lodge's only import a South African environ-loo; this is eco-chic accommodation of the highest order.
King-size beds on raised platforms look out to sea, spacious verandas with traditional Swahili style seating act as suntraps, and the fittings and soft furnishings are more a new brand of enviro-aestheticism than they are novelty designs.
There are, in addition to the bandas, a family suite (think a giant deluxe banda) and a number of tented bandas, which are the most traditional forms of accommodation.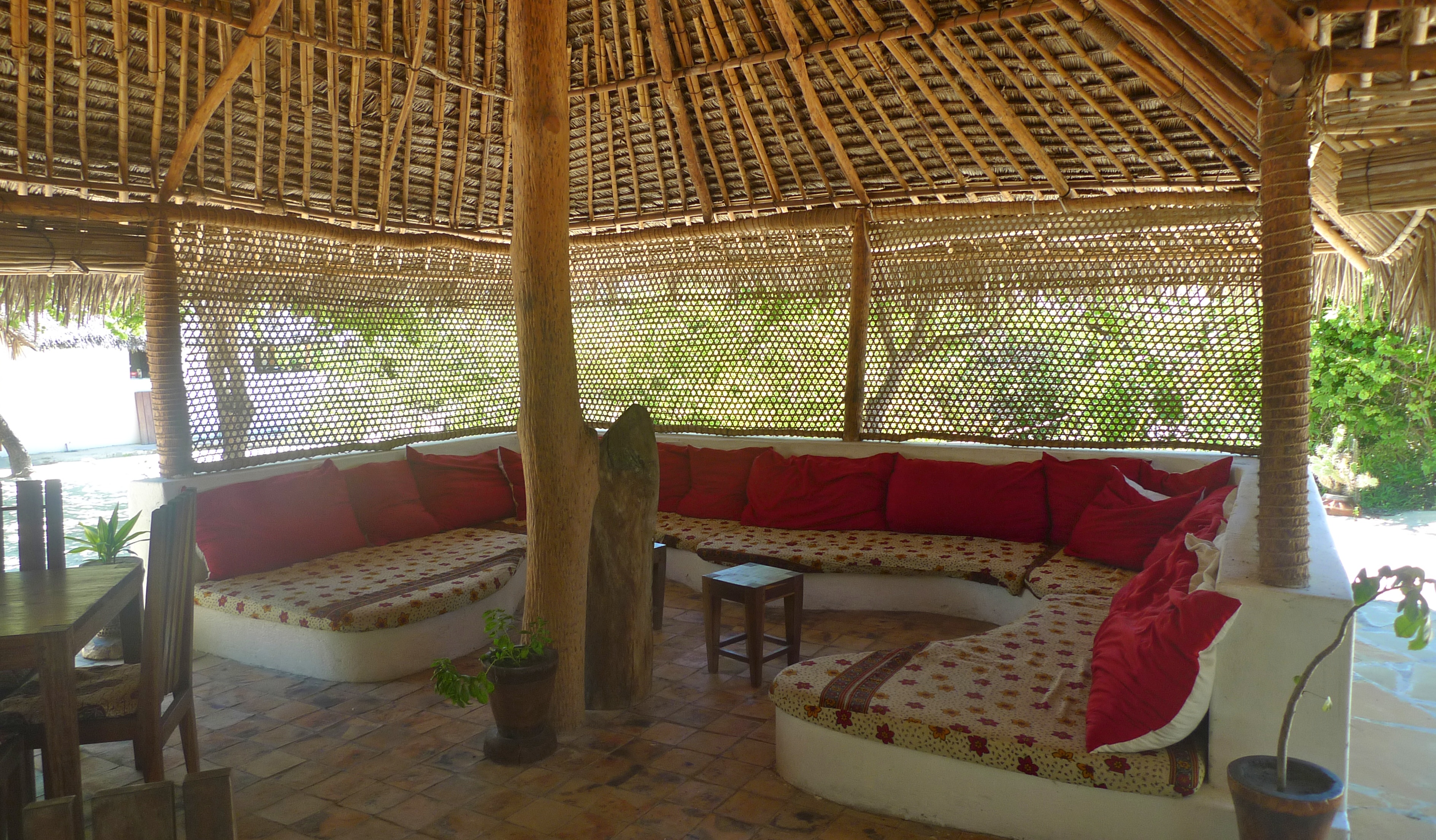 Activities
The activities are both beach and park based, giving travellers instant access to marine and land safaris. This includes diving, snorkelling, island hopping, cultural visits and wildlife drives.
Please note that this is a malaria area.
Impact
Conservation
Guludo's defining trait is its environmental awareness, and proactive willingness to support and sustain the local community. All water in the lodge is hand pumped and tanks are either gravity or manually filled; grey water is sand filtered and used for irrigation. Furthermore, energy saving ovens greatly reduce the amount of coastal forest cut down for firewood.
Commerce
The lodge has over 150 local suppliers, employs 80 staff (95% from a 10km radius) and encourages 8 local craft enterprises to sell their products to guests.
Community
The lodge's community credentials are quite incredible: it has has provided access to clean water for 16,000 people, a school meal every day for 800 children, secondary school scholarships for 127 students, distributed 9,500 mosquito nets and supported the construction of 2 new primary schools.