11°
49'
51.06'' S
36°
52'
41.14'' E

PLEASE NOTE: Lugenda Wilderness Camp is no longer operating. We apologise for any inconvenience. If you are looking for a similar experience we suggest considering Sand Rivers Selous or Kichaka Expeditions in Tanzania.
Described by Mike Fay of the World Conservation Society as being located in one of Africa's 'last wild places', in northern Mozambique's Niassa National Reserve, Lugenda Wilderness Camp is an understated, remote and relatively unknown luxury camp of the highest order.
OVERVIEW
A thatch, canvas and wood build, situated close to Legunda river in the shade of a thicket of fig trees, the lodge consists of a mess area and 8 sleeping tents. The shared areas include a lounge, bar, dining area, swimming pool, library, outdoor seating area, fire pit and boma. Raised and simply designed, the main lodge overlooks the run down to the river. Its interiors are characterised by an open side peaked ceiling, ruddy wooden flooring and a predilection for brightly coloured seating, furnishings and local artefacts.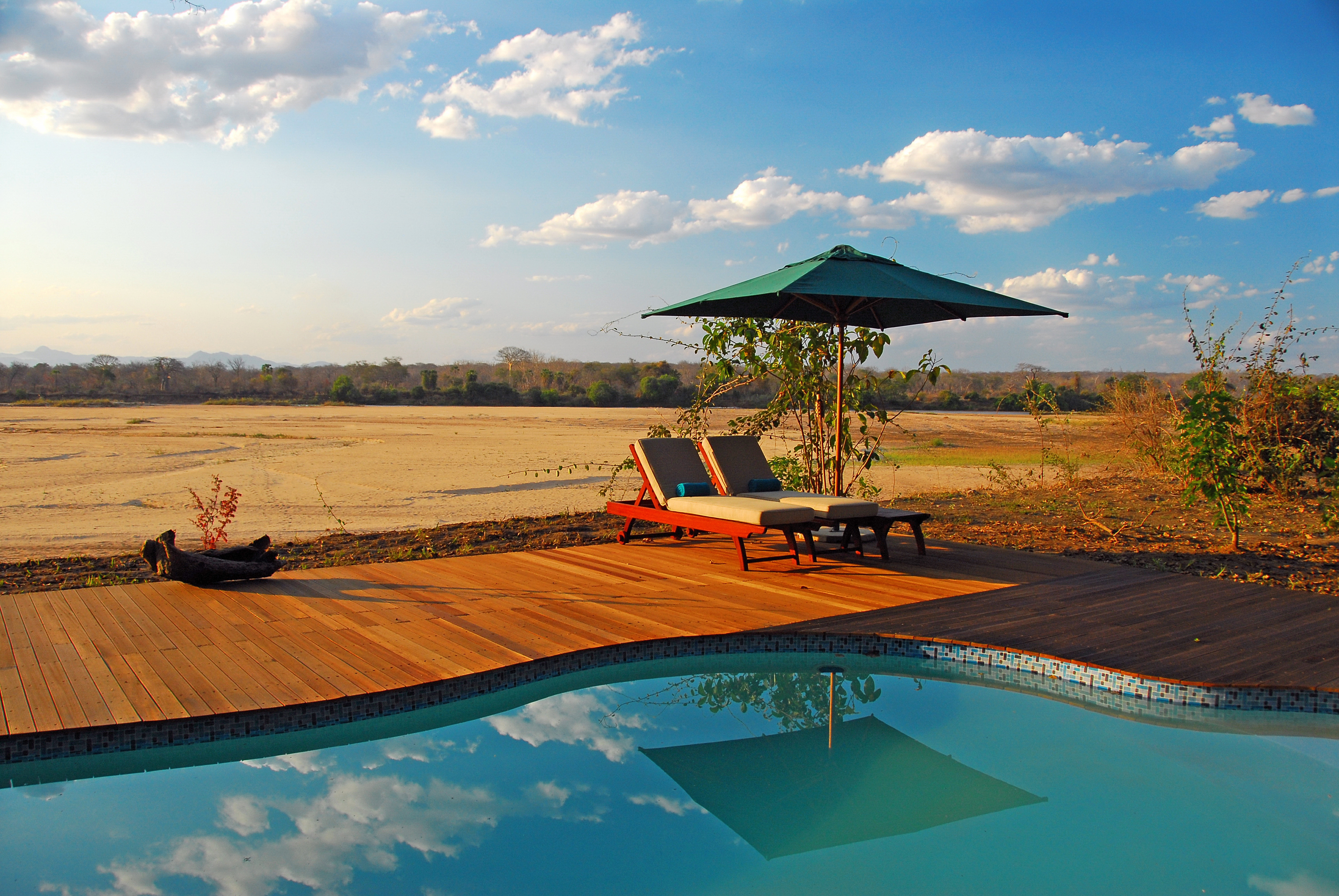 FOOD AND SERVICE
The food is excellent, and often consists of fresh coffee and muffins for breakfast, light lunches, afternoon tea and a delicious evening meal of local cuisine, which is announced by the banging of a drum.
ACCOMMODATION
Raised on wooden platforms, and protected by thatched roofing, each of the sleeping tents is discreetly situated, and each possesses a veranda, a king-size or twin bed, en-suite bathroom, plenty of changing room, a ceiling fan and safe. Very simply styled – a hand-woven rug, side-tables, sensible lighting – emphasis is placed here on basic comfort, alongside well-chosen features (a stand-alone Victorian bath, for example), and enormous gauze windows, which allow for thrilling 270 degree views.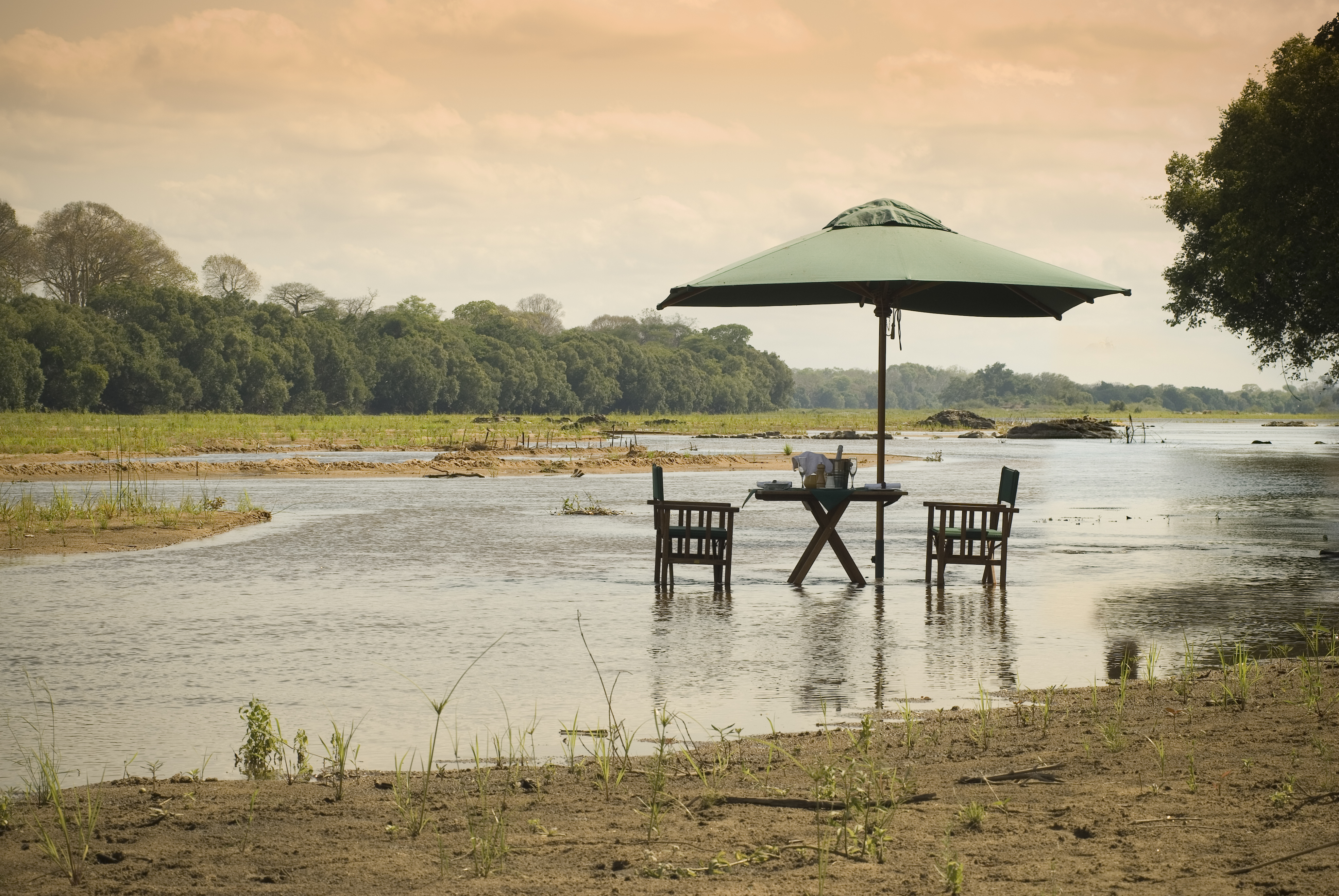 ACTIVITIES
Activities at Lugenda Wilderness Camp include wildlife drives, walking safaris, bush picnics and sundowners. Trips to Lugenda Wilderness Lodge work well when combined with the Quirimbas Archipelago.
ETHICS
Conservation 
Rani Resorts, founders of the Camp, play an important role in monitoring and supporting the diversity of wildlife species at Niassa Game Reserve – a vast, under-utilised wildlife area that is approximately twice the size of South Africa's world-famous Kruger National Park. Through the establishment of Lugenda Wilderness Camp, they are proving and furthering the viability of non-consumptive wildlife use in this region, which had previously been dedicated to hunting.
Rani also supports sustainable building practices and follows stringent environmental guidelines in their planning and construction phases. During the design phase, they plan for the use of energy efficient lighting such as compact fluorescents, as well as renewable energy technologies to power equipment and vehicles. To conserve water, they use low-flow fixtures and we re-use greywater wherever possible. Their waste management approach is to re-use and recycle where-ever possible and we attempt to use products with minimal packaging.