A delightful guesthouse, located in Mozambique's stunning ex-capital, Ilha de Mozambique, Terraco das Quitandas is a boutique hotel so saturated in history and culture it almost seems a work of fiction, the setting for a scene from a novel by Gabriel Garcia Marquez.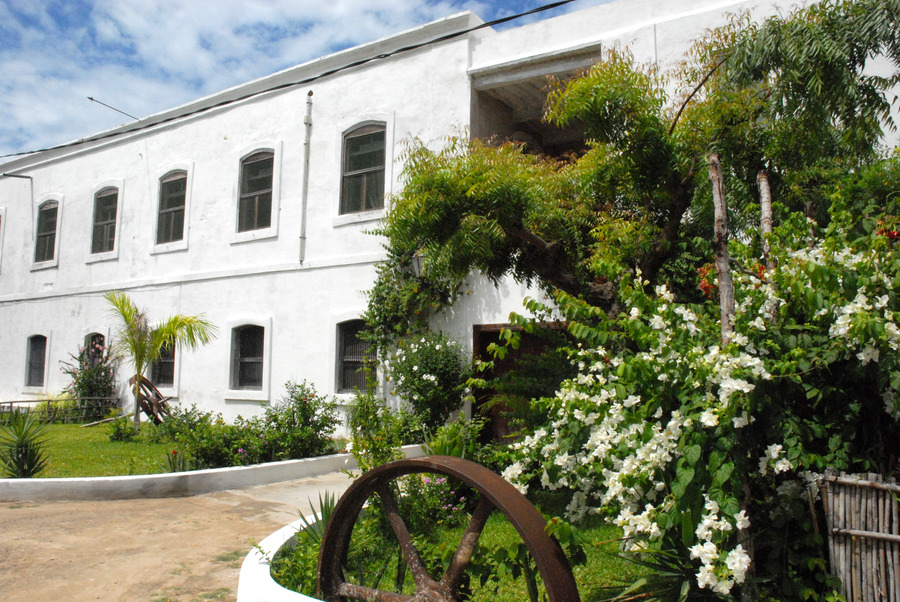 Overview
Situated overlooking the city's main beach, Terraco das Quitandas is a 300 year old town house consisting of a shared area and 6 sleeping rooms. The shared areas include a reading room, multiple recreation rooms, 2 balconies, a bar, an enclosed courtyard, a roof terrace and garden.
Reminiscent in many respects of the Moorish buildings of Granada, and also of the kinds of homes one might find in a Brazilian city, the guesthouse's cool interiors are characterised by white walls, antique furnishings, arched doorways and polished stone floors. The courtyard's layout is Escher-like in terms of its points of entry and exit, the comings and goings of its open stairways. By contrast, the roof terrace, painted a blindingly bright white and populated by stylishly restrained sun loungers, is confidently modern in look.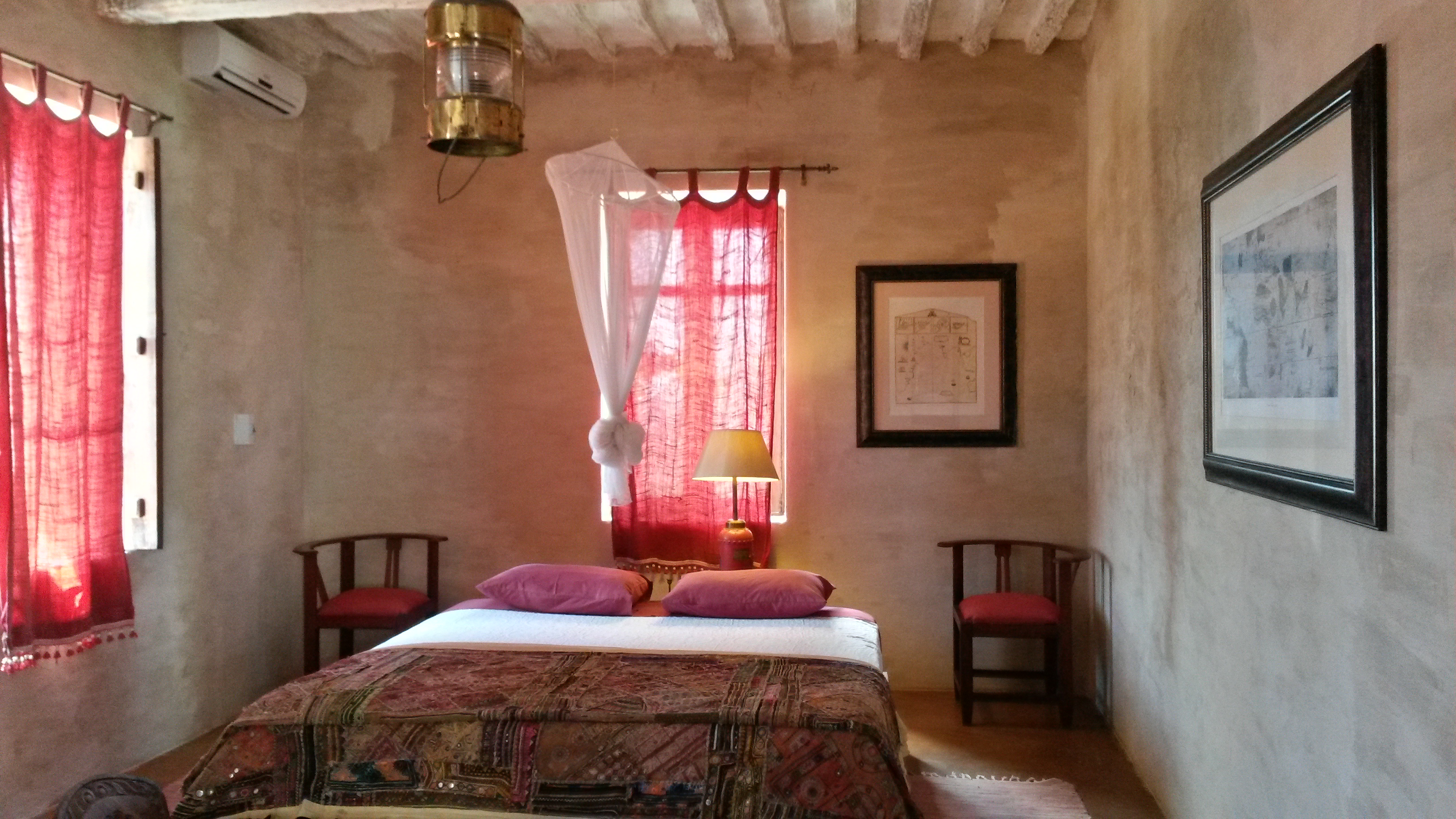 Food & service
While successive generations of owners will have refurbished, modernised and perhaps even added to Terraco das Quitandas, the building's age resonates in its various aspects. In the games – M'pale and Tchadji – found in the Honesty Bar, in the beds (which are, say its owners, as old as the house itself) and in the service, which is gracious. If asked, for example, staff are made available as erudite city guides, their geographical and historical knowledge worth a suitcase of books.
Please be advised that Terraco das Quitandas is a half board facility: a delicious continental breakfast is available, but lunch and dinner are not provided. A guide to good local restaurants is available at reception.
Rooms
Each suite is individually decorated, possesses a bed (double or twin), a seating area and an en suite bathroom. The beds are extraordinary. Ancient, four poster (less the canopy), the single is not as big as today's bed, but whatever is lost by way of space is gained in atmosphere. The side furniture, high ceilings, decorated mirror frames and beautiful leather armchairs are equally wonderful, a feel accentuated by the great shafts of light that penetrate the cool interiors throughout the day.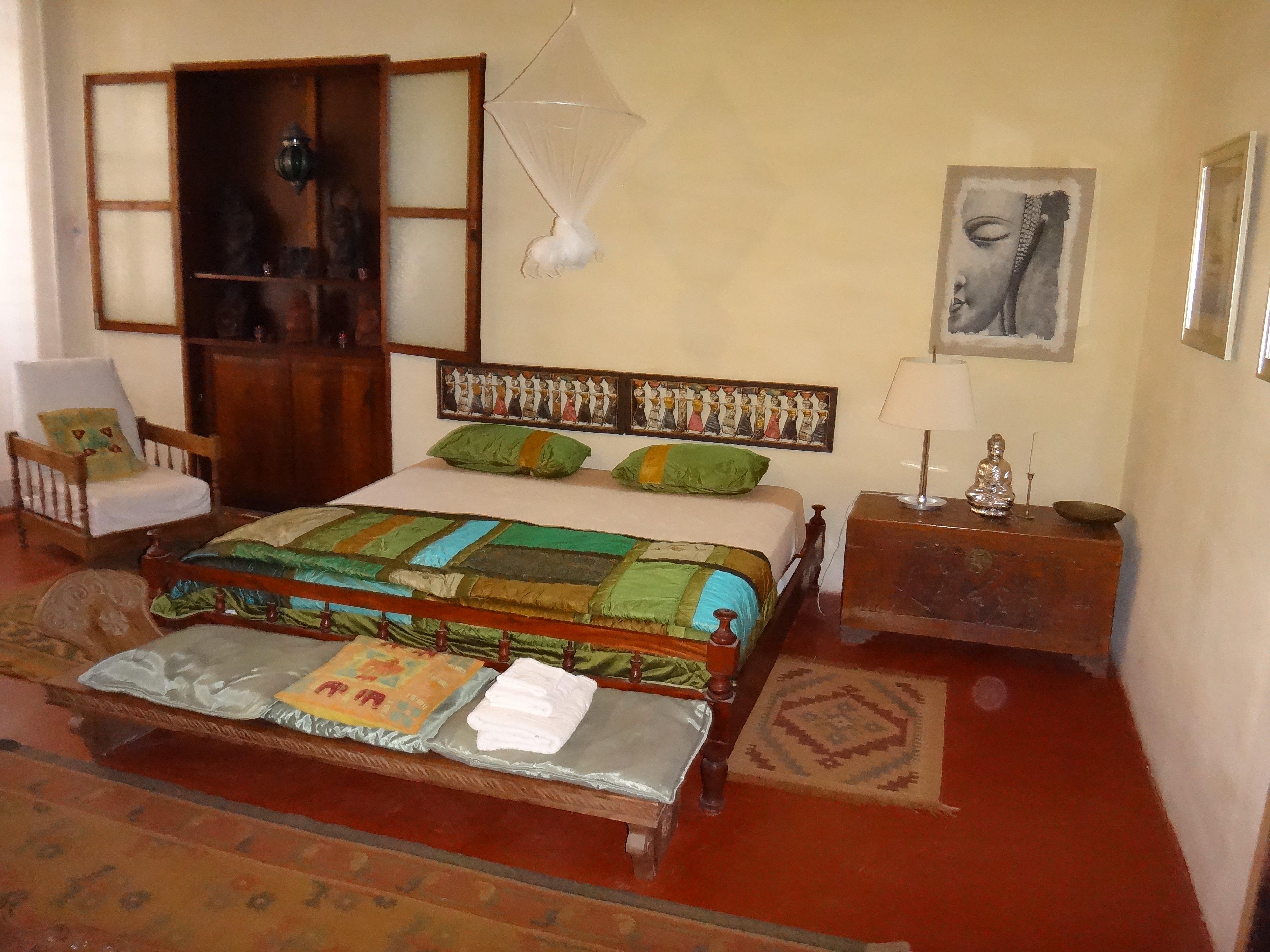 Activities
Activities at Terraco das Quitandas include massages, city excursions and dhow daytrips. Popular local destinations are the Museu de Arte Sacra, the Hindu Temple and the Fortress of San Sebastiao.