Opened in 2009, and locally designed, sourced and built, Nuarro – located overlooking Memba Bay on Baixo do Pinda Peninsular in Nampula Province, northern Mozambique – is a first rate back-to -basics lodge.
Overview
A genuine owner-local community initiative, with many of its proceeds dedicated to the development of key services, and absolutely committed to both coast and marine environments, Nuarro Lodge is a stone, wood and thatch build consisting of a shared area and 12 sleeping rooms (chalets). The main lodge includes a restaurant, cocktail bar, lounge, library, veranda, marine activity zone and TV area, most of which is housed in a raised, large open sided mess area. Characterised by a sunken seating area, wooden floors, a mix of lightweight and slumber seating and bright Swahili type colourings and patterns, it's a charming, comfortable and welcoming space with views that are out of this world.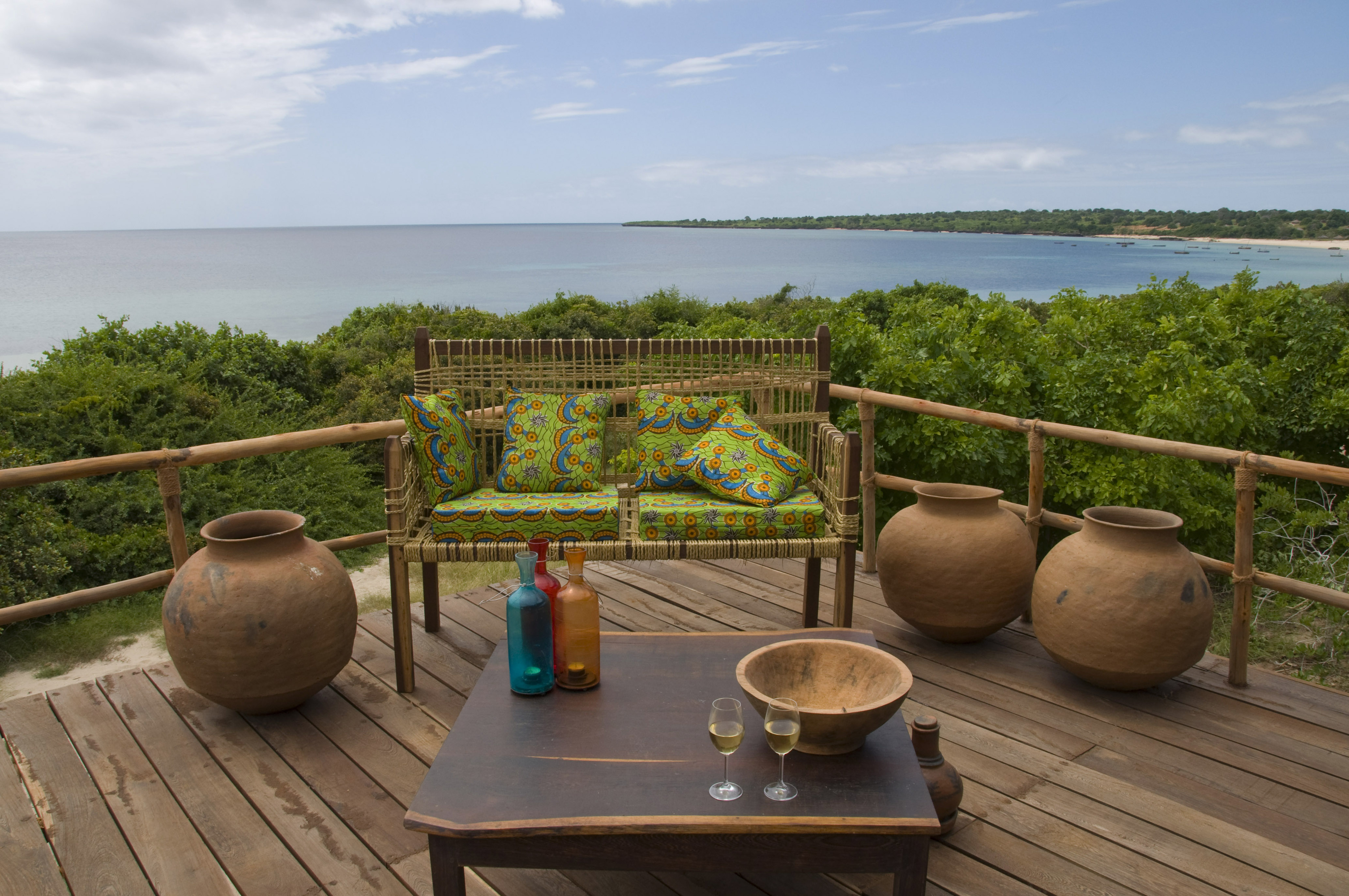 Food & service
The food – mainly fish, seafood and locally grown produce – is wonderful, as is the service. Tea, coffee, cake and cookies are available throughout the day, as are cold and alcoholic drinks.
Rooms
Raised, strung out along the beach, the sleeping accommodation at Nuarro Lodge is very comfortable, with 10 of the 12 chalets featuring an upstairs twin bed bedroom, which is perfect for families. Individually named, bright and beautifully kept, each chalet includes a king size bed, mosquito net, veranda, en-suite bathroom and outdoor shower. As with the main lodge, the furniture is locally made and consists of sun loungers, side tables and some basic seating. Built using local techniques, the rooms are designed to maximise both the cooling effects the sea breeze and the interaction between hot and cold air fronts. The bathroom – shower, toilet and basin – is clean, functional and painted a fantastic blue.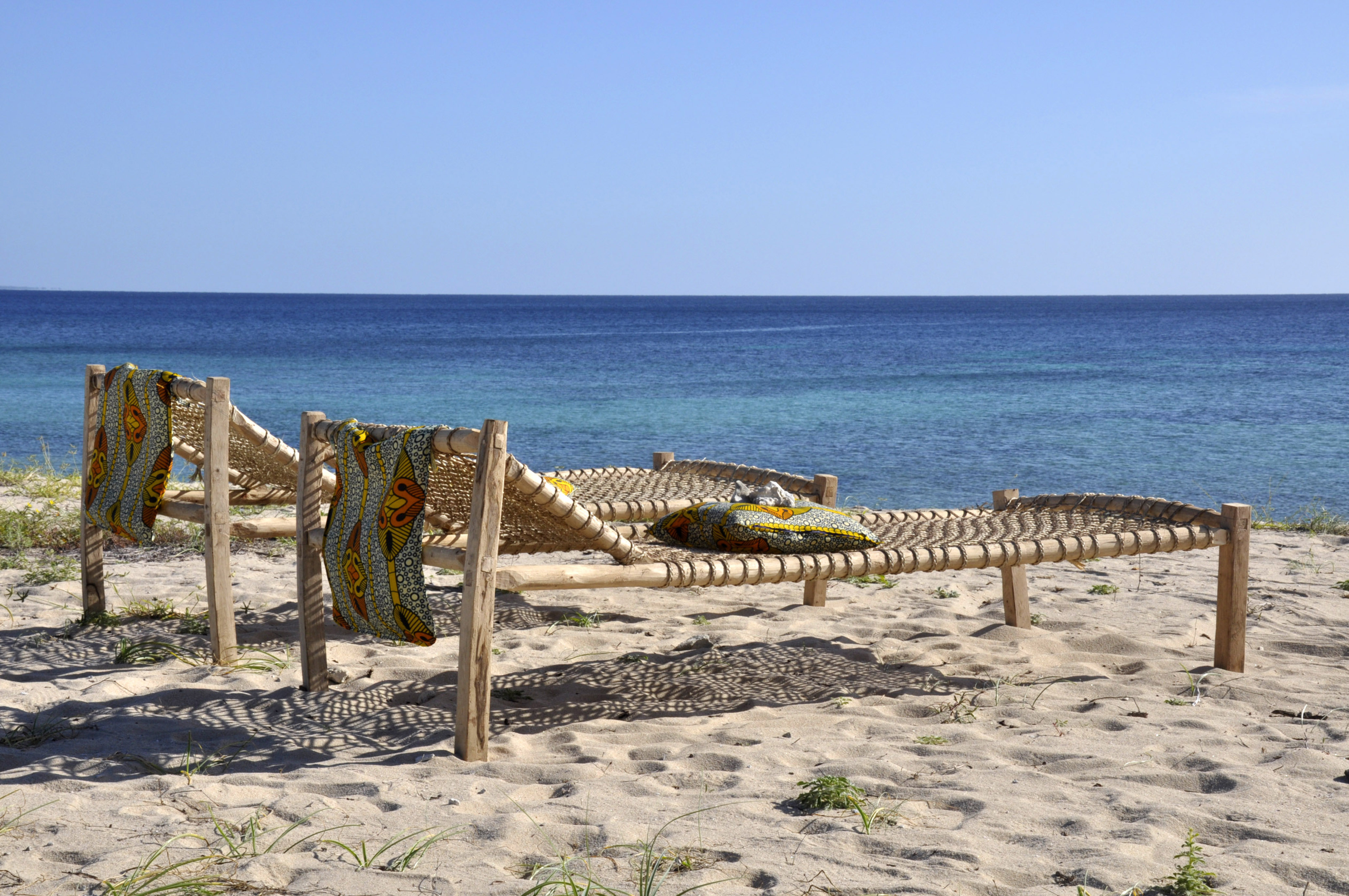 Activities
A specialist diving lodge, Nuarro offers a range of dives, including drift, deep, nitrox, night, photography and reef dives. Qualified PADI and IANTD diving instructors are available for one-to-one and group diving lessons. Other activities include snorkelling, fishing kayak and dhow trips, cultural visits, hiking and biking.
Impact
Conservation
Nuarro generates its own electricity and clean water using renewable energy, an exemplary demonstration of eco-friendly, sustainable development.
Commerce
Nuarro works closely with the local community in Nanatha, employing a total of 80 local people to ensure the benefits of responsible tourism are shared.
Community
$5 is donated to the local community from each overnight stay and $2 from each activity. These donations have helped raise the funding for a community centre and medical post: infrastructure that is vital to the long-term growth of a community.