Designed by Dutch architect Edward van Viet and located in Varanda, near Ilha de Mozambique, Coral Lodge 15.41 is an archetypal eco-luxury lodge.
Overview
So named after the area's reefs, and after its geographical co-ordinates, Coral Lodge 15.41 is situated on the end of a peninsular, overlooking, on one side, the Indian Ocean, and on the other, the mangrove swamps of Ilha do Mozambique. A stone, wood and thatch build, it consists of a main lodge and 10 outstanding villas. The main lodge includes a restaurant, lounge, bar, veranda, pool and spa, most of which is situated in a raised, open sided, thatched building called The Reef. The lodge is characterised by wooden floors, smartly laid tables, mixed seating and bits and pieces of locally made art, including a fascinating piece reminiscent of works by Jean-Michel Basquiat.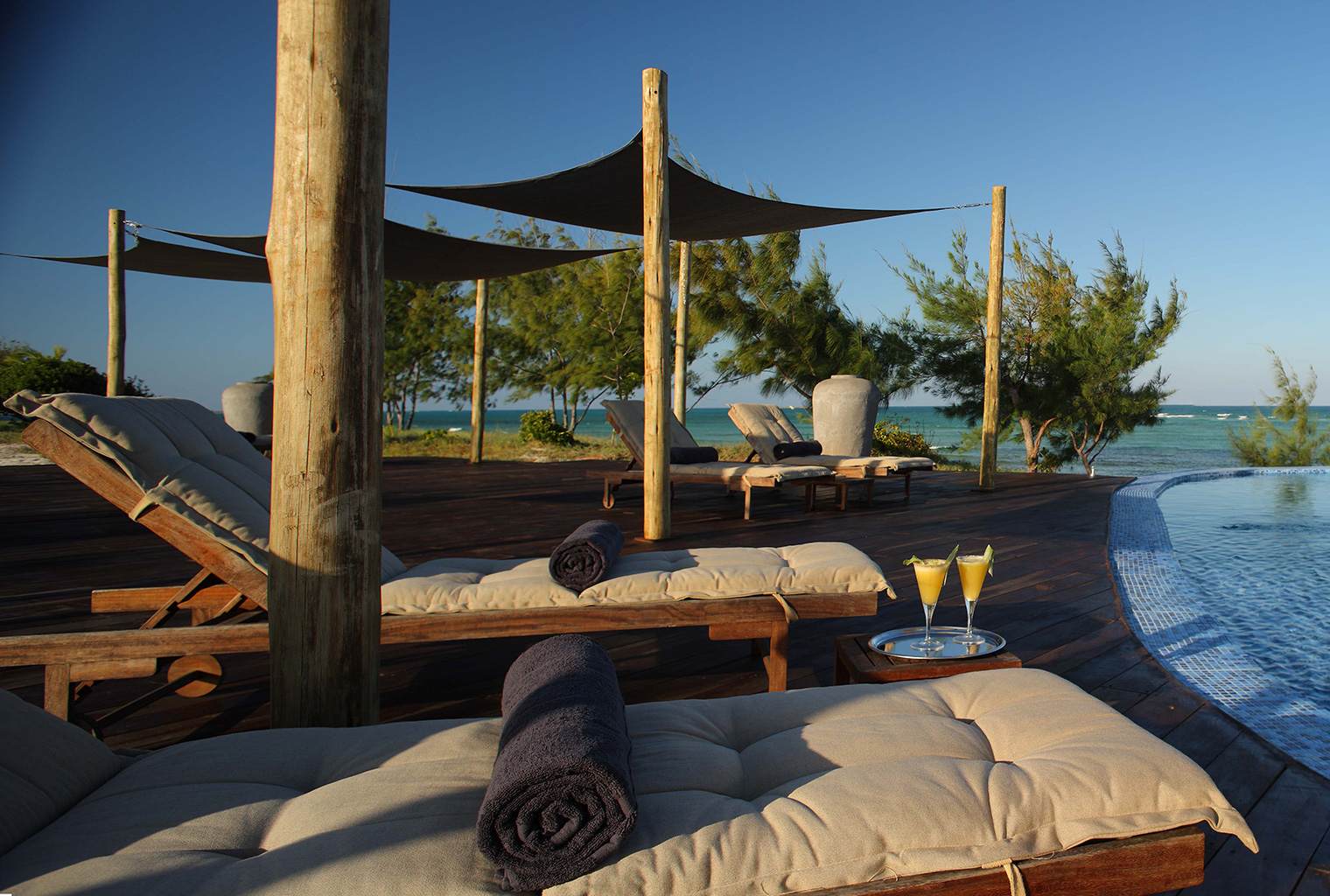 Food & service
The service is excellent: friendly, professional and discreet. The food, produced by a kitchen headed up by Tessa Bristow, is delicious, duly fish-based and beautifully presented. Look out for the fish tempura and lobster, and for the wonderful breakfast platters. Special diets and tastes are easily catered for, and meals can be taken inside, at the restaurant, outside, by the pool, or in the privacy of one's own villa.
Rooms
Expertly spaced, situated overlooking swamp or sea, each villa Coral Lodge 15.41 is divided into two adjoined circles with an en-suite bathroom, lounge, terrace and bedroom. Marked by dashes of eggshell blue, wooden shutters, stone flooring, and a large rug featuring an abstract pattern repeated throughout the lodge, it is a beautifully imagined piece of accommodation. The spacious and simple presentation is wholly reliant upon a fine design that seeks to marry traditional Mozambican architectural practices to a distinctly northern European interior sensibility. That's all before even mentioning the award winning Sea Breeze king size bed.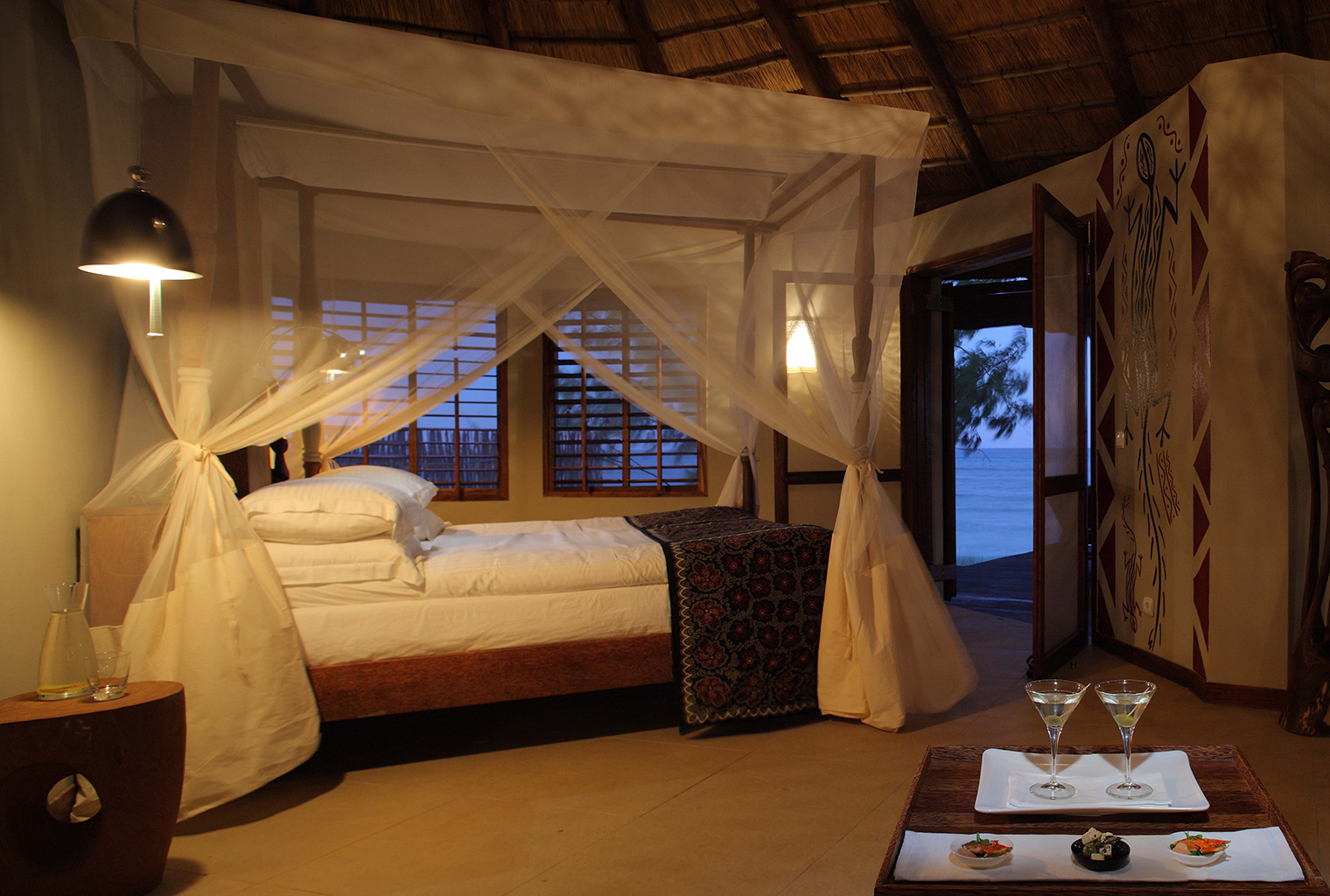 Activities
Activities at Coral Lodge 15.41 include whale watching, snorkelling, canoeing, windsurfing, fishing, sailing, city excursions and village visits; Coral Lodge 15.41 is only 10 minutes away from the UNESCO World Heritage site llha de Mozambique. For after the day's adventures, a spa and massage centre await, while meditation cushions and yoga mats are available for those wishing to take advantage of the lodge's spiritual setting.