Located off Mozambique's south coast, in the Bazaruto Archipelago on Benguerra island, Benguerra Island Lodge is a genuine paradisiacal beach destination.
Overview
Rebuilt in 2005, overhauled following the cyclone of 2007, and in the capable hands of an outstanding chef, Benguerra Island Lodge is a wood and thatch build consisting of a main lodge and 14 sleeping rooms. The main lodge includes a dining room, lounge, library, bar, spa, reception, pool and shop. Open sided, cool, inviting, the emphasis here is on a service that is as relaxed as it is efficient, and the environment – wooden floors, cavernous ceilings, a mix of light and slumber seating, extensive decking, pool and beach sides – only helps to reinforce this impression.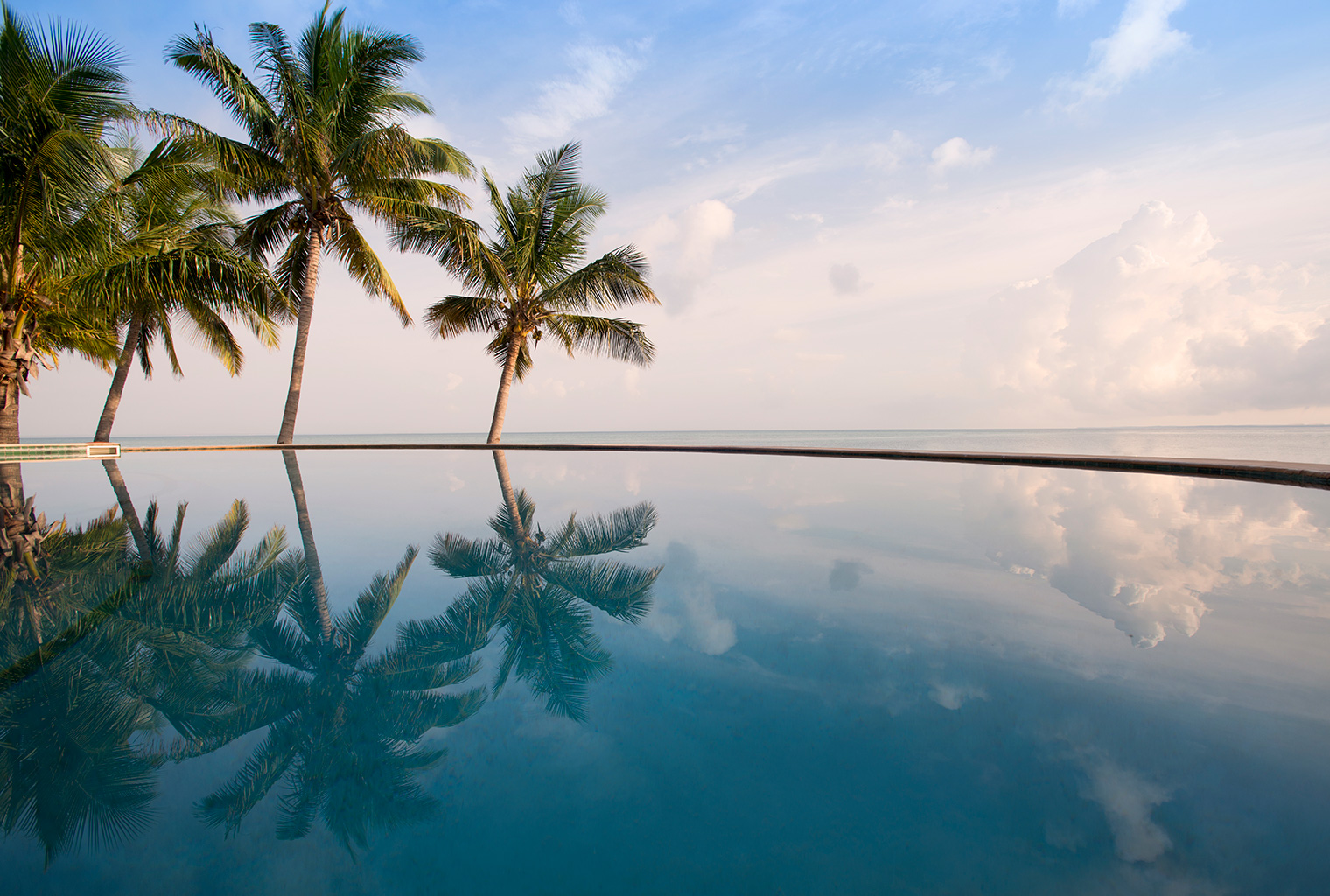 Food & service
Feedback with regards to the service and food has been fantastic. One recent guest mentions that after leaving her crusts, the following breakfast her toast appeared minus its crusts. Aware, discreet and never too much, the service is exceptional. The same is true of the menu, which, though fish orientated, is full of local produce, such as meats, fruits and vegetables – all cooked in a style that is both African and European orientated.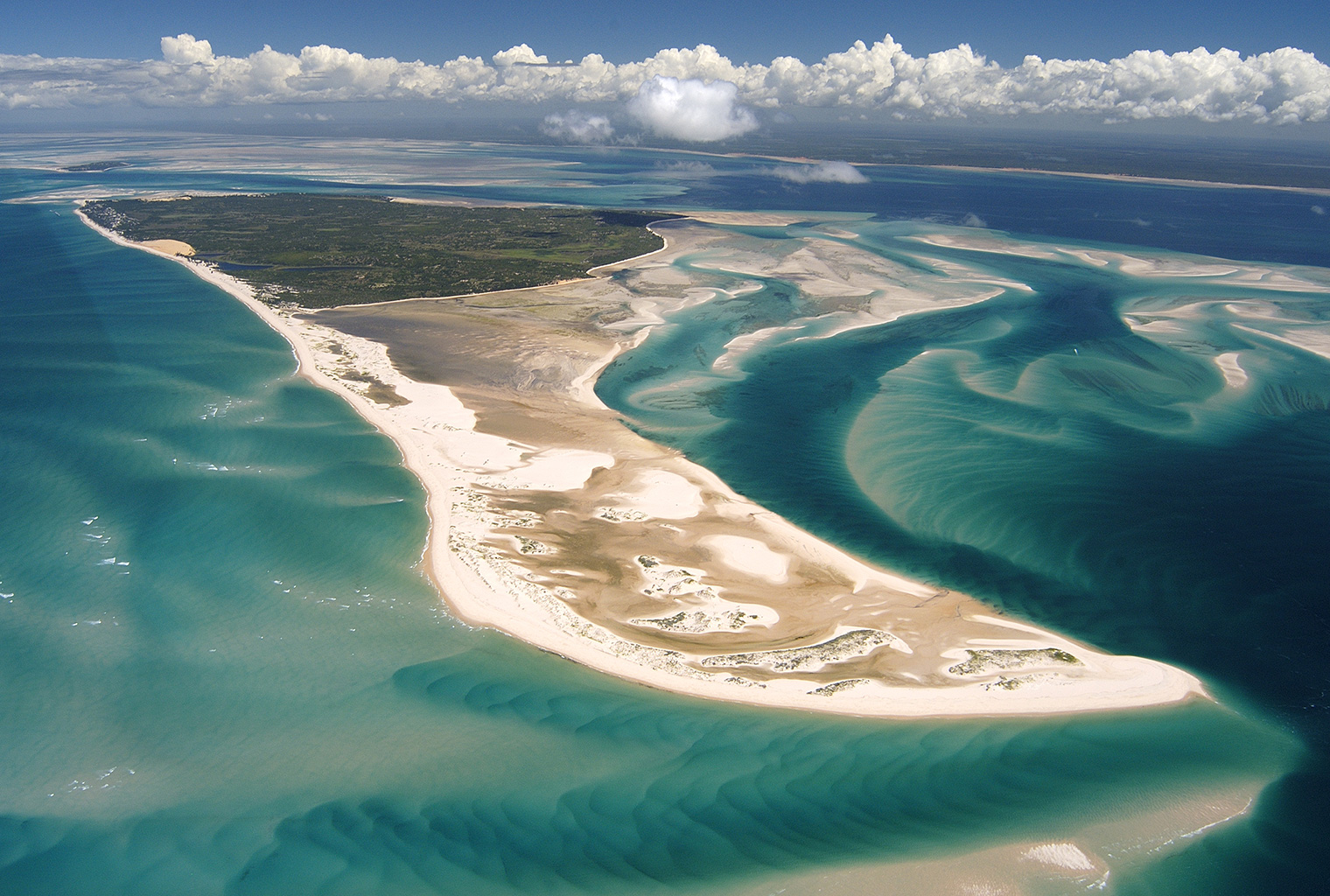 Rooms
The sleeping rooms of Benguerra Island Lodge are divided into 3 classes: casinhas (10 chalets), cabanas (2 suites) and the sole 3-bedroom Casa Familia. Situated in and among a mix of milkwood and acacia trees, and just 20 metres from the beach, the casinhas include a verandha, queen-size double bed, seating, plenty of storage space, an en-suite bathroom, plunge pool and outdoor shower.
Characterised by polished wooden floors, elegant furnishings and a design that is unfailingly East African, the casinhas are, like the main lodge, naturally ventilated and open plan; a welcome retreat from the midday sun. The bathroom – twin sinks, stand-alone bath, flush toilet and shower – are equally fine, and the casinha comes with a mini-bar and complimentary toiletries.
The cabanas are similar, only bigger, and possess their own lounges alongside the most beautiful copper baths. The 3-bedroom Casa Familia – boasting a personal chef, 3 bedrooms, lounge and dining area – is more like a private property, though naturally guests have unrestricted access to the main lodge. Please note that each room comes with its own butler service.
Activities
Activities at Benguerra Island Lodge include diving, snorkelling, fishing, dhow trips, nature excursions, picnics and water sports.
Impact
Conservation
&Beyond, in partnership with Africa Foundation, is widening its focus on wildlife conservation to include the protection and sustainability of marine life with Oceans Without Borders (OWB).
Commerce
To prevent overfishing in the region, &Beyond is working with its community development partners, Africa Foundation and Friends of Vamizi Trust, to focus on small business development as an alternative source of income to fishing.
Community
The camp promotes education as a vital tool of long-term conservation, and is piloting a marine conservation education program at &Beyond Mnemba Island; soon to be rolled out at Benguerra Island Lodge.