In keeping with much of what Mozambique has to offer by way of an experience that is as vital as it is luxurious, Mozambique Azura – or Azura Benguerra – located off the southern coast, on Bengeurra Island, in Bazaruto Marine National Park, is an eco-luxury lodge of the highest order.
Overview
Constructed with just a cement mixer, a truck and with materials either locally sourced or imported by the island's small fleet of dhows, Azura is a hand built lodge, one crafted by the people who live here. A stone, thatch and wood build, the lodge consists of a main shared area and 14 villas.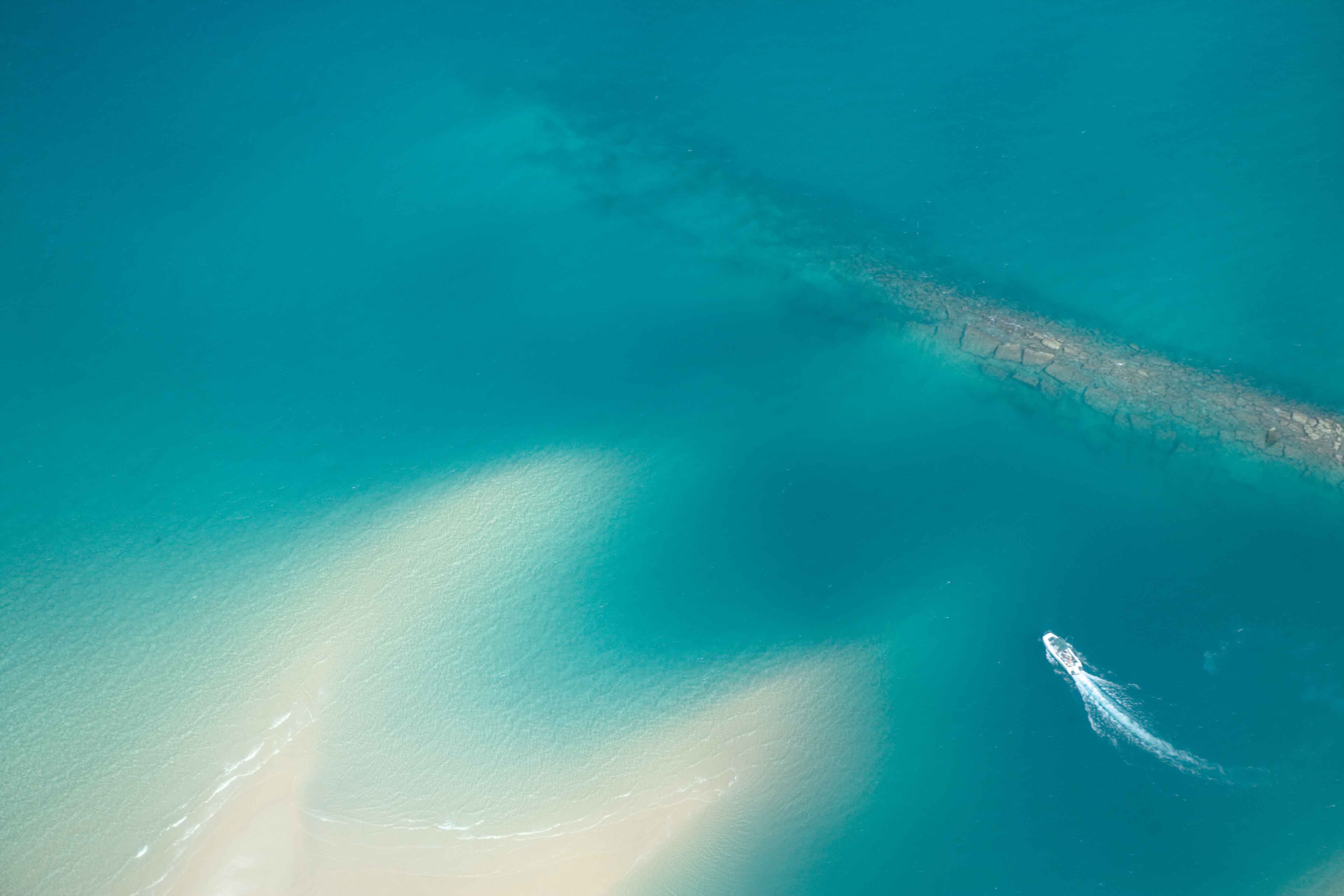 Rooms
The sleeping accommodation is divided into 2 classes: luxury and infinity. Both are beach villas, built in the local tradition. Each luxury beach villa has a king-size double or twin bed, a comfortable seating area, separate bathroom, sun and undercover decking, a beachside sala, plunge pool, fan and air-con, mini-bar and a coffee and tea station. Unabashedly minimalist, the style of the room limits itself to quality functional objects, white walls and a beautiful wooden floor. The bathroom – complete with an enormous bath, mirrors, twin sinks and a flush toilet – is equally fine, and the complimentary toiletries are a welcome addition.
The infinity beach rooms are exactly the same, save the fact that they are slightly more privately positioned, and that their pools are larger. Please note that Azura also offers Villa Amizade, a 2 bedroom affair, and the Presidential Villa, which, as you can imagine, is palatial, has 2 en-suite bathrooms, a staff bedroom, wine bar and functions almost as a lodge within a lodge. All sleeping rooms come with their own butler service.
The shared area includes a lounge, multiple dining zones, bar, library, TV and internet room, outdoor decking, spa and shop. With a heavily thatched (jekka) roof, low ragged overhangs, open sides, modern wooden flooring, walls that in places lose their line to wave-like buttresses and a huge range of comfortable seating, the shared zones are beautifully thought through, and offer guests fantastic respite from the midday sun.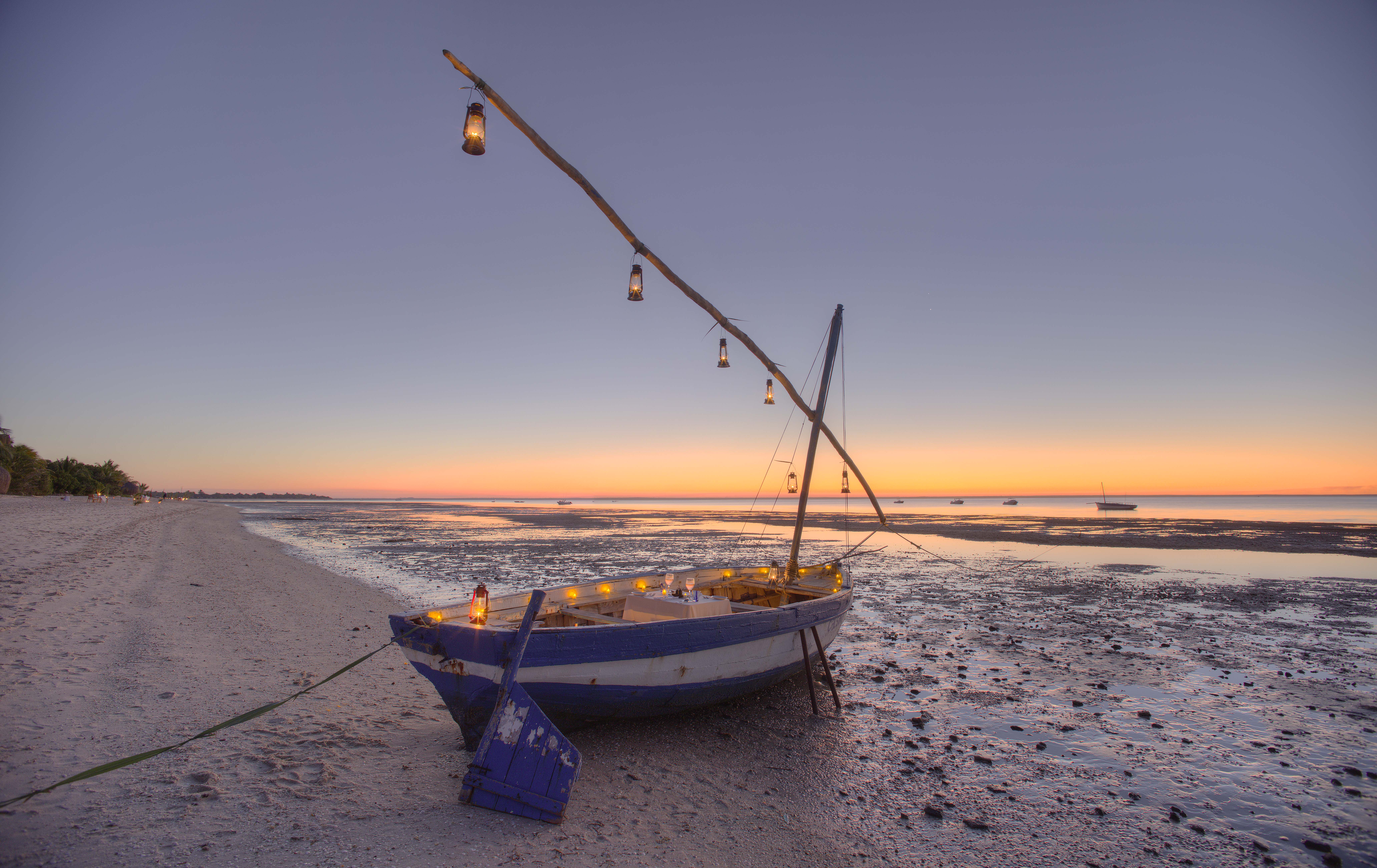 Food & service
The food, overseen by an international chef, makes the very best of locally grown or caught produce, and the dining – indoors, out or in the privacy of one's villa – is wonderful. Look out for the tasting sessions, and for the Fruits De Mer and the Dhow barbeque.
The service at Azura is exceptional. With the majority of employees having some sort of a stake in the lodge, and with the lodge's strict community focused employment policy firmly in place (everyone is Mozambican, many from disadvantaged communities), the incentive to produce the best possible service is an essential component of the local community's efforts to prosper by its own hand.
Activities
Activities include Red Dune and Crocodile Lake and South Beach excursions (both of which include visits to local community initiatives as well as making the most of the marine's unique flora and fauna), island hopping, snorkelling, dhow trips, island picnics, diving, fishing, helicopter trips and star gazing.
Impact
Conservation 
Azura's biggest asset is its pristine location, and therefore safeguarding it is essential. As such, to keep from contaminating seawater, all 'grey water' from sinks and showers is used to water the retreat's indigenous gardens, saving precious water as well as keeping the sea free of pollutants. All other waste water goes through the state-of-the-art treatment plant, and all washing is done with eco-friendly chemicals.
In-shore fish stocks and dolphin populations have been revived through Azura's No-Fish Zone: an area of water where locals have agreed not to fish, in return for financial compensation
Commerce
The owners have meticulously made sure that every phase of the lodge's construction promotes the local community's social and economic prospects, and they also came up with the idea of using the construction of Azura as a hands-on method of training the locals in essential skills.
An environmental expert and a community specialist were on the ground before the first hand-made brick was even laid, and such effort was made to use local materials that the sea was scoured for coconut trees blown over by a recent cyclone for use as beams and frames. Local women were invited to provide the Jekka that forms Azura's iconic thatched roofs, and local dhows were used to bring in anything that did have to be imported, such as the water treatment plant, which ensures the surrounding seawater remains unblemished.
Community
Funds collected from the lodge's registered charity, The Rainbow Fund, have been used to build the area's first school; increasing the amount of local children in education tenfold, from 40 to 400.