At the moment, Journeys by Design designs itineraries that include Lake Malawi, Liwonde and Nyika national parks, Lusaka, Zomba Plateau, Majete Wildlife Reserve, and Mulanje.
Geography
Its northern half bordered by Tanzania and Zambia, the south by Mozambique, Malawi lies suspended between two climatic mega-zones, equatorial and southern Africa.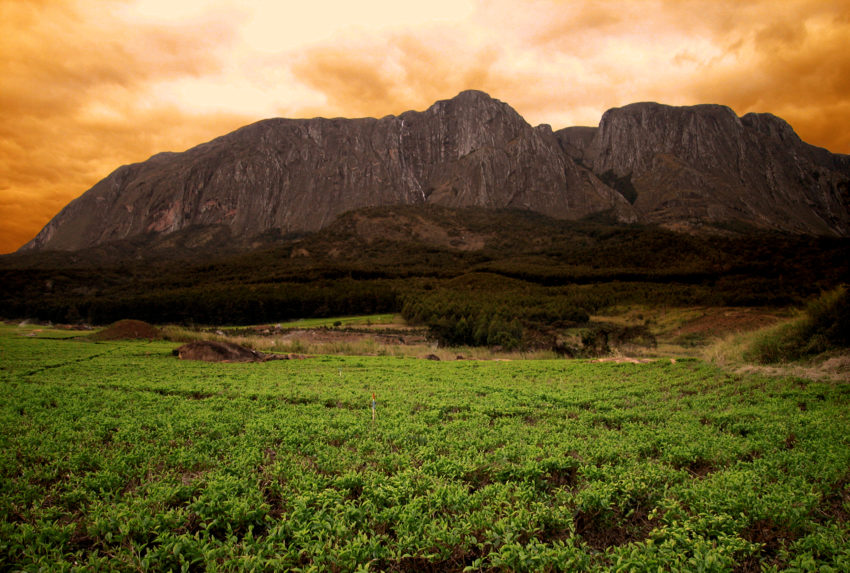 Seasons
The climate in Malawi is largely decided by the oscillations of the Inter-Tropical Convergence Zone (ITCZ), the converging of – and interaction between – the zonal Congo air mass and the meridional south-eastern trade winds and monsoonal northeastern winds. Providing the country with a typically tropical bimodal seasonal pattern, the ITCZ moves over Malawi late October, ranges south throughout November, reaching the likes of Mulanje late November. It begins its journey back north late March-April, leaving the country to its dry season, which in turn is divided into cool (May-August) and hot. Thus, like Zambia, Malawi is said to experience three seasons: wet, cool dry and hot dry.
This seasonal pattern is further influenced by the Indian Ocean's south western cyclonic weather patterns, by a cool, dry westerly frontal system and – increasingly – by the ocean's surface temperature variability. The last of these is especially responsible for annual variations, leading to abnormal weather effects. Chief among these are the effects of the El Nino Southern Oscillation, which in the north, and in common with the experience of east African countries, leads to increased precipitation and risk of flooding, while in the south, in line with its effects on southern African countries, has the opposite effect of less rain and increased risk of drought. In the event of the ocean's surface temperatures decreasing (La Nina), the reverse picture is true, the north drier, and the south wetter.
Finally, Malawi's climate is moderated by a high percentage of surface water, and by the fact that it possesses an altitudinal range of 500m (Lake Malawi and Liwonde) to peaks over 3000m high (Mt Mulanje). Spatially, precipitation levels increase south to north, with patches – rain shadow zones – receiving 600mm to 750mm, the majority of the country between 750mm and 1000mm and much of the coastal lake plains, the north and the highlands garnering between 1000mm and 2500mm. Winter temperatures average 18°C – 19°C, summer 22°C -27°C, annually 12°C-32°C.
Influence
Beach, lake, savannah and mountain, Malawi luxury holidays offer mixed activities, with swimming, diving, fishing, safari and trekking.
A major pull, Lake Malawi is good all year round, though the majority of visitors prefer May through October, when it is dry and slightly cooler. At this time, the winds blow south-easterly, and are strongest in August. Depending on location and time of year, lake temperatures vary from 22°C to 27°C, visibility from 5m to 30m, and the best time to snorkel or dive is August-September.
As is true of most wet-dry tropical climates, game viewing in Malawi's Liwonde National Park is best in the dry season, when the cover is greatly reduced, when seasonal water sources are either drying or entirely dried up and when the game masses along riverfronts and waterholes. This said, the wet season is excellent for bird watching. Furthermore, the game during the summer, though hard to find, is in better shape, and this is when many species calve and when behaviour changes. Please be advised, however, that heavy rains can cause the park to close, with roads becoming all but impassable, and entrance gained only by boat.
The hiking, walking and trekking opportunities are excellent, with both Mulanje and Nyika offering year round facilities. However, the timing of visits will depend on what one is looking for. Nyika offers walking safaris, horse riding safaris and trout fishing, all of which is best conducted during the dry season. Supporting the world's longest continuous rock face, mountain climbing is a popular and highly affordable option in the Mulanje massif, and likewise best suited to fair weather. Although not nearly as obviously affected by the ITCZ (as Nyika is), Mulanje's precipitation pattern is influenced by both its own rain making capacity, and by neighbouring Mozambique's Chiperoni Mountains, local conditions which have the effect of squeezing the area's dry season between June and mid-August. Both areas' dry seasons can get cold, especially at night.