14°
50'
53.28'' S
35°
17'
41.31'' E

Built in a tranquil, secluded location on the banks of a palm-fringed lagoon just off the Shire River, Mvuu Wilderness Lodge lies within the Liwonde National Park, Malawi's premiere wildlife-viewing destination.
OVERVIEW
Often rated as the best safari Lodge in the country, Mvuu offers an intimate and exclusive bush camp experience, featuring 8 spacious tents, each with en-suite bathrooms (complete with sunken stone baths and outdoor showers), huge beds and a private deck overlooking the lagoon.
FOOD AND SERVICE
High on style and home comforts, there's regular afternoon tea with homemade cakes and Lodge guests simply have to bang a drum to order room service. Hot chocolate and ice cold beer often welcomes guests, whilst the food is consistently outstanding.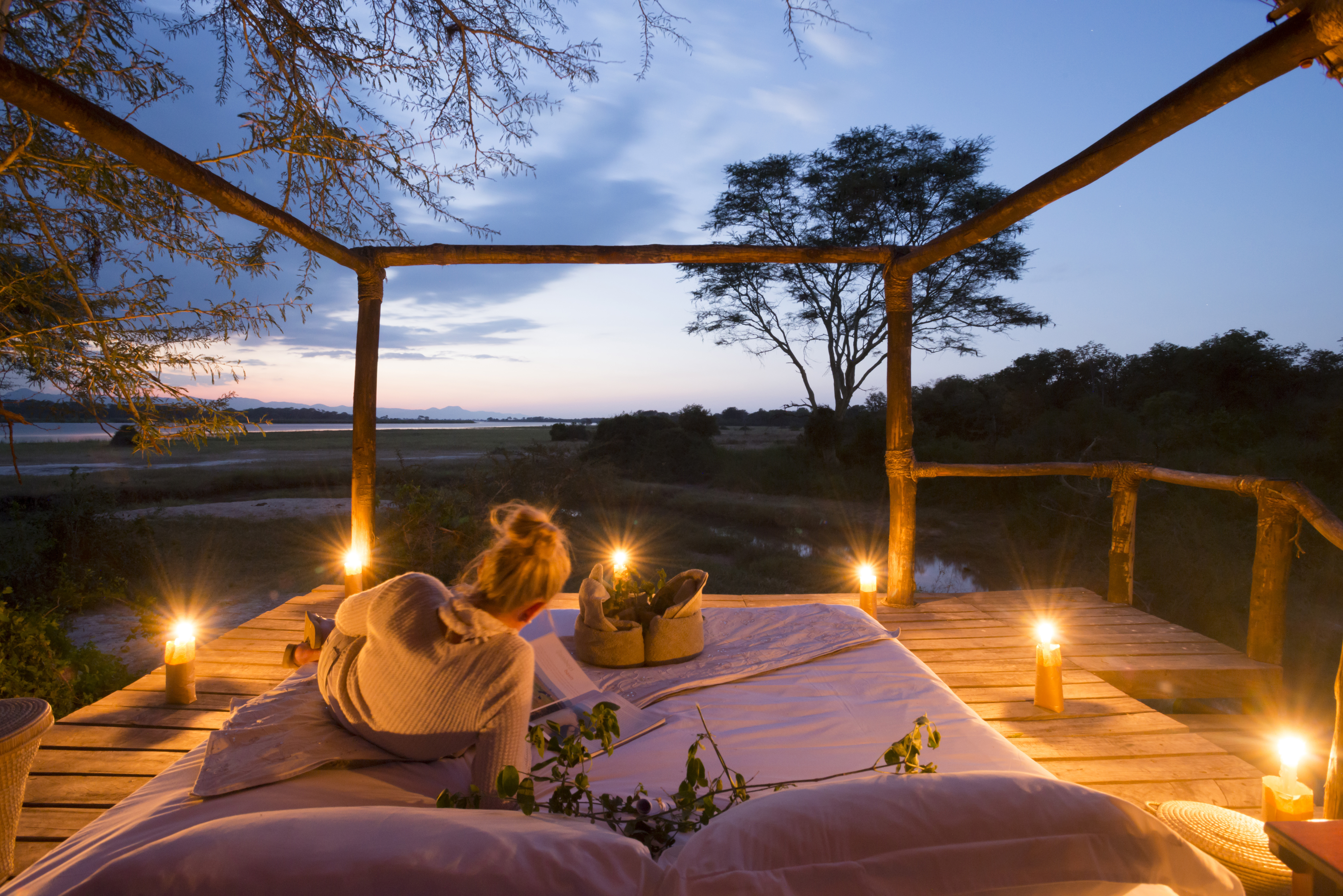 ACCOMMODATION
The main building at Mvuu is set away from the river, on higher ground, and facilities here include a thatched dining area (which serves hearty breakfasts, lunches and dinners), a bar, lounge, and a small, natural rock swimming pool. There's also a communal viewing deck, complete with a telescope (there are over 300 species of bird here to keep an eye on), and a library of field guides to the local flora and fauna.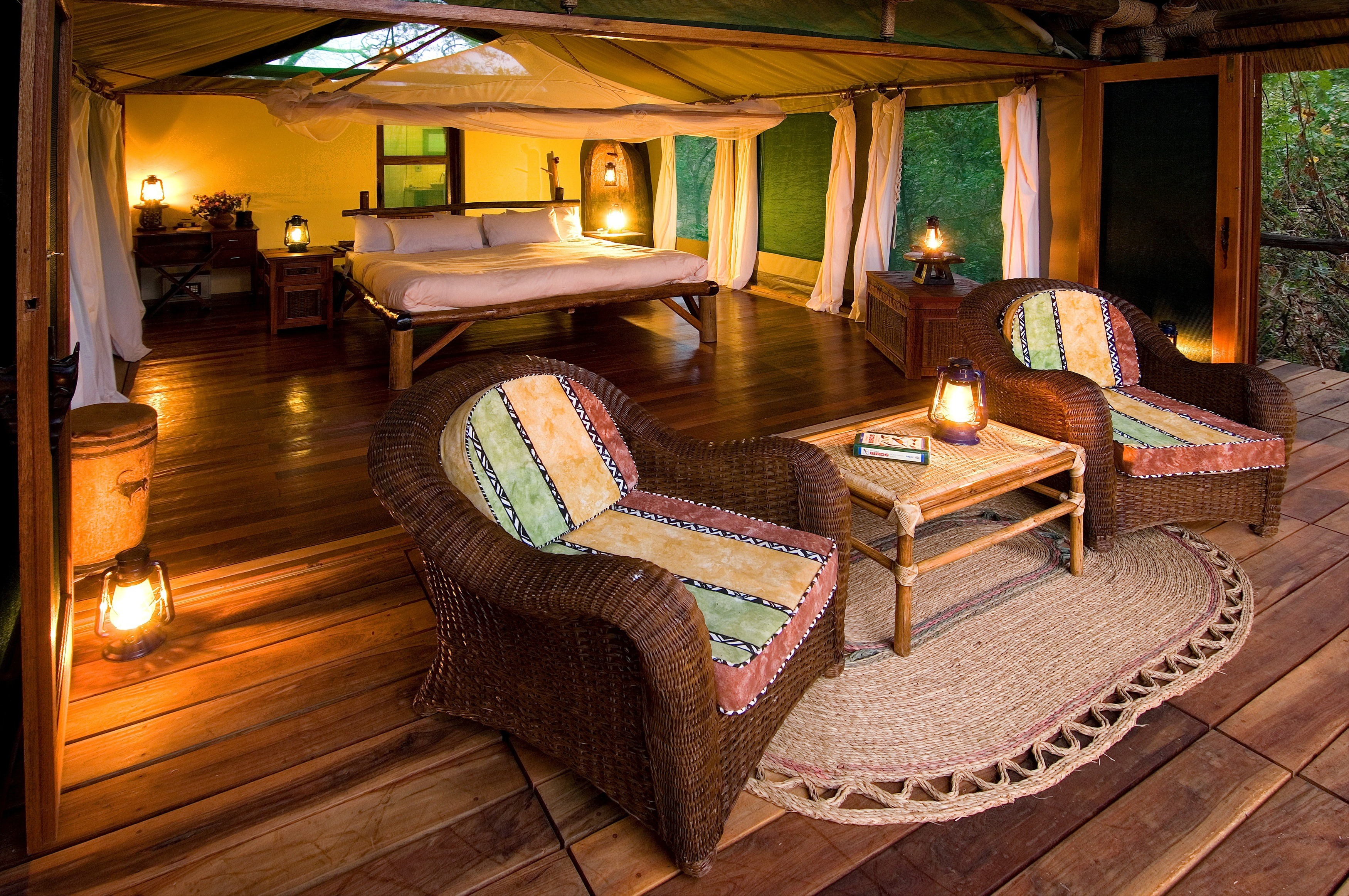 ACTIVITIES
While Liwonde is not a guaranteed big five wildlife destination, the wildlife on view in and around Mvuu is still spectacular. The Lodge organises boat trips, walks, bike rides and traditional wildlife drives (day and night), all in aid of experiencing the dense populations of hippo and Nile crocodile, as well as the large numbers of elephant, sable, impala and waterbuck.
ethics
Conservation
An estimated 1200 people living outside the park financially benefit from the existence of Mvuu Lodge & Camp. Both also assist with infrastructure developments, scout support, and carrying out the area's crucial annual census.
Commerce
Mvuu employs 100% of its staff from communities surrounding the lodge, bringing vital employment opportunities to the region.
Community
Started in 2002, Children in the Wilderness Malawi has ran eco-clubs in nearby villages and provided a number of scholarships for children in nearby secondary schools. Nanthomba school – situated just outside the Park – has been transformed from a derelict building to a thriving school for 400 children by a combination of Mvuu employees and a generous guest. Furthermore, Mvuu welcomes 2000 children to the Park annually, teaching the next generation about the pressing nature of conservation.