Located in north-eastern Malawi on the south western tip of Likoma Island, Kaya Mawa is the result of an extraordinary 6 year project, and one of Lake Malawi's finest luxury eco-lodges.
Overview
Lacking electricity, power tools and machinery, the building of Kaya Mawa is a story in itself. Highlights include the fact that some of its outsourced materials – carried, transported by lorry, and shipped by steam boat – took 18 months to reach Likoma; that the workforce was composed entirely of locals, many of whom now work for Kaya Mawa Lodge; that the then owners delayed the lodge's opening as a result of refusing to pay side-money at various bureaucratic desks.
Set among a mix of lakeside trees (including baobabs), Kaya Mawa is a stone, teak and thatch build, and consists of a main lodge and 11 variously sized chalets. The shared areas include a lounge, bar, dining room, extensive decking, plunge pool and library area. With exposed rock walls, handle windows and French doors, the feel of the main lodge is very much that of a large cottage, and it is only the thatched roofing – whose shape is somewhat reminiscent of a Vietnamese peasant hat – that brings us back to Kaya Mawa's sub-tropical location. Inside, the cottage feel is further reinforced by a warm wooden floor, and by the stone bar. The seating is cane, and the dining room ceiling familiarly cavernous.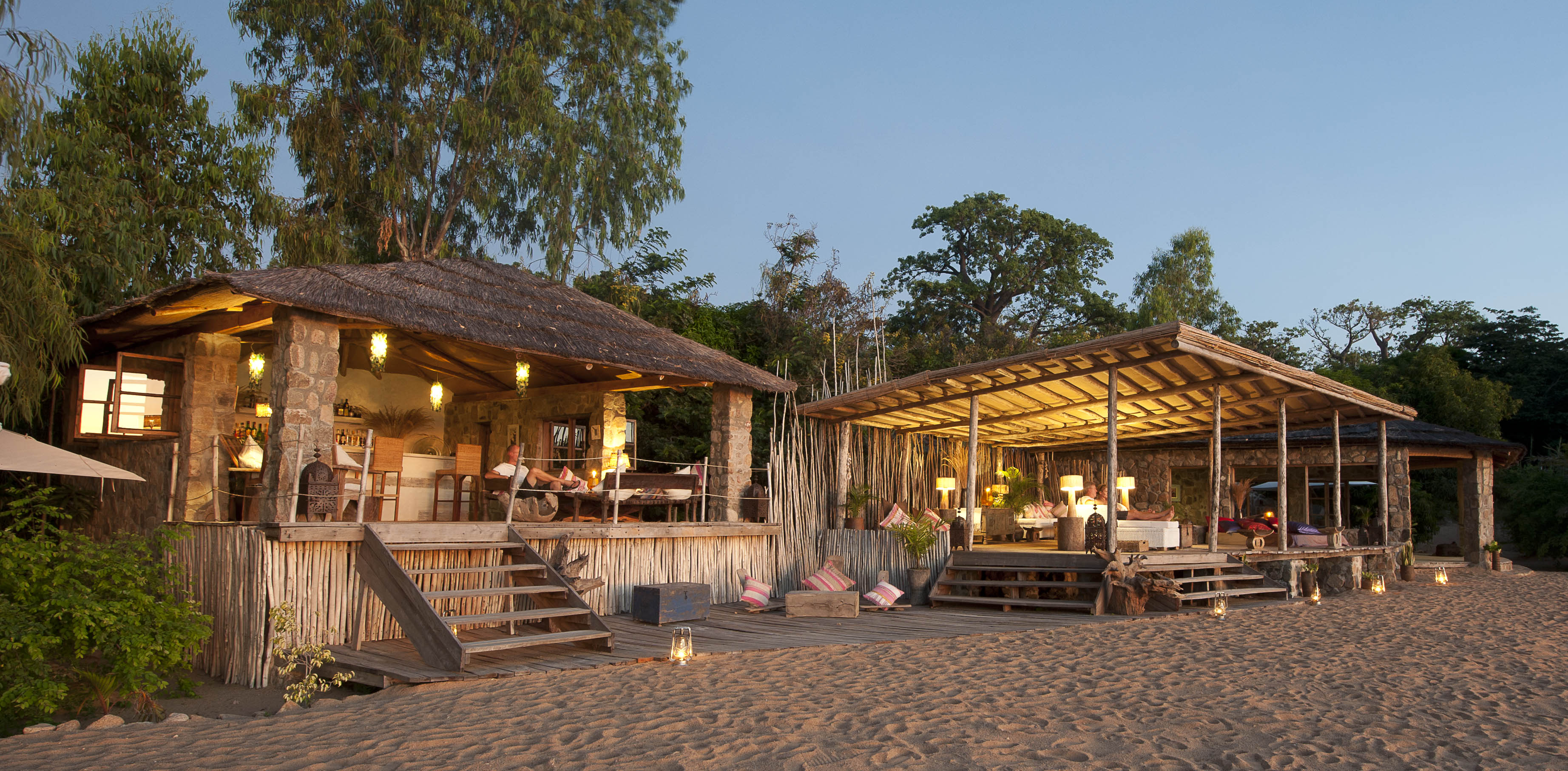 Food & service
The dining – buffet or a la carte – is excellent, as is the service, and the lodge easily caters for a variety of tastes and diets. Look out for a selection of herbs handpicked from the lodge's own gardens, and fresh lake fish caught in the morning.
Rooms
The chalets are divided into 4 classes: standard, family, premium and house. There are 4 standard rooms, all individually named. Alas, it is impossible here to do justice to their various designs. Each possesses a handmade king-size double bed, homemade teak furniture, veranda and separate bathroom.
The bathroom includes a stone-set tib, shower, flush toilet and shower. The 2 family sized cottages are similar, only bigger, and come with 2 bedrooms and lounge – one includes an upstairs bathroom, while the other sports a hanging bed. The 3 suites are extraordinary: one is on its own island, and is accessed by a walkway, another has 3 separate decking areas, and the last comes with its own pool. Mainja House has 2 bedrooms, a huge lounge, private terrace and pool, while Madimba House is enormous, chic and perfect for deep pocketed honeymooners. Limited – but functional – internet is available in the office.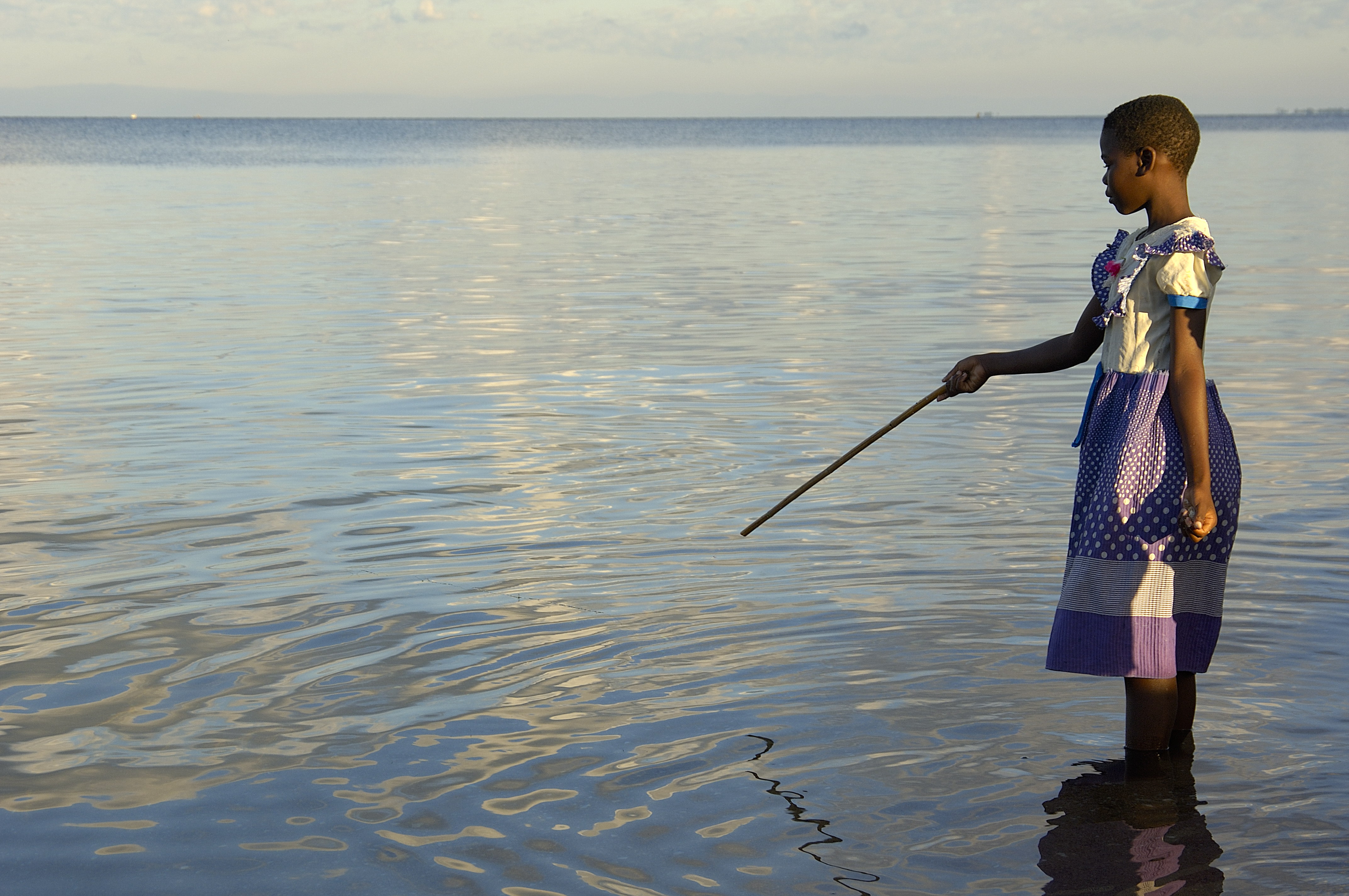 Activities
Activities include sailing, fishing, kayaking, diving, snorkelling, mountain/quad biking and exploring historical and cultural places of interest with a local guide.
Impact
Conservation
Malawi Dream is the lodge's partner charity, and it has helped the locals to create their own water stands. This has had a far-reaching impact; the locals can now build bricks, creating much sturdier and safer dwellings. They can also start to cultivate their own gardens, leading to greater long-term self-sufficiency.
Commerce
From its inception Kaya Mawa has been part of the community and assisted by the locals. All their staff come from the bordering three villages. The lodge has also created a community workshop at Kaya Mawa, to create and exhibit wonderful craftwork from recycled materials. Malawi Dream has also introduced a Goat Project, in which families in need are given a goat. These can provide meat, milk and fertiliser for locals, with baby goats passed onto the next family who needs them.
Community
Malawi Dream's 'Our Island Child' project provides funds that enable self-governance at Nkwasi secondary school; so far, the locals have distributed this money to pay for scholarships for pupils at the school, equipment, and two salaries for teachers. The lodge has also helped to build a new nursery school, which doubles as a community hall that holds a mother and baby clinic, and greatly improved the local primary school.