Set on the banks of the Mandrare River and overlooking the mountains of Andohahela National Park, Mandrare River Camp is a first-rate luxury eco-lodge.
Overview
The camp is made up of six separate private en-suite tents, generously spread out across the rivers bank among the shade of the overlooking tamarind trees. The shared area is a large permanent wooden structure with a thatch roof and large deck overlooking the river with chairs and hammocks strung up to enjoy sundowners after a day out trekking through the forest.
Food & service
The service here is friendly and attentive. Breakfasts consist of baked bread and pastries as well as home-made granola and freshly squeezed juices. Lunches can be anything from a barbecue of chargrilled meats to salads with cold meats cheeses and fruit salad. Dinner is a three-course French-Style affair cooked by the chefs, whose produce is all sourced locally. Meals will be spent together unless otherwise requested.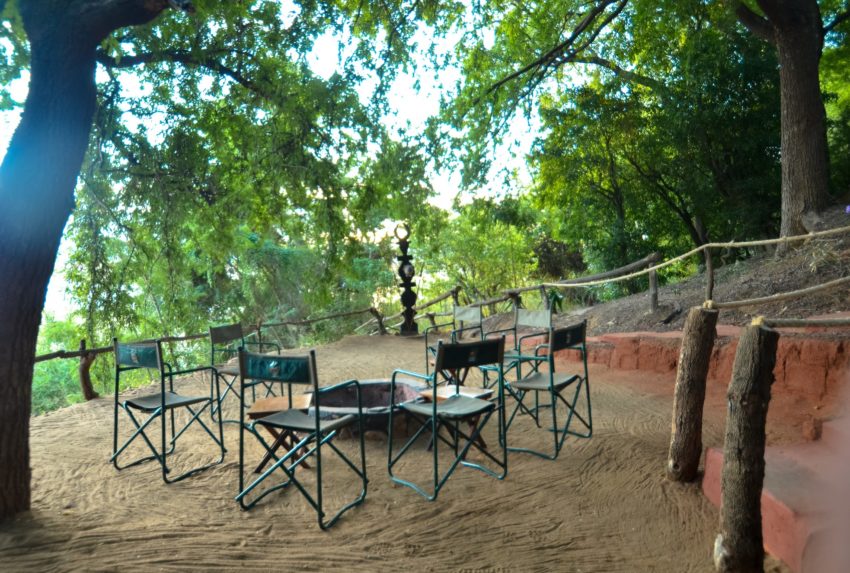 Rooms
Each of the six bespoke guest tents offer a private terrace with chairs and tables and views out over the river into the distant hills. The furniture inside each tent – a four poster bed with mosquito net, wardrobe and dressing table, bedside stands and lights – are hand-made and ornately carved out of locally sourced wood, and each tent depicts a different motif: baobab, gecko, chameleon, lemur, radiated tortoise and heron. Mandrare River Camp's solar power mean that each tent has access to lighting and hot water for guests to enjoy their en-suite bathrooms 24 hours a day.
Activities
Activities include trips into the local market to buy locally-made merchandise and guided walks into the forest, which contains many endemic flora and fauna species including ring-tailed, mouse and sportive Lemurs, Verreaux's sifaka, spiny octopus trees and many species of birds, reptiles and amphibians. Visits to the Antadroy tribe – known for their cotton weaving, intricate decoration of tombs and distinctive tribal dances – are also available.
Impact
Conservation
In order to lessen the camp's carbon footprint, all electricity and hot water are generated by solar energy and all food is locally sourced. Through levies and fees, the camp also contributes towards local schools, infrastructure and forest conservation and aims to encourage pride in environmental protection in doing so.