Set on the remote private island of Tsarabanjina on the north-western side of Madagascar, Constance Tsarabanjina is a five-star barefoot beach luxury resort.
Overview
Surrounded by white sandy beaches, coral reefs, rich vegetation and home to any number of endemic bird species, Constance Tsarabanjina is subject to sunshine all year round. The resort's accommodation is split into two parts: South Beach (12 villas) and North beach (13 villas). The large restaurant, bar and library, which are located on the western peninsular, and within easy walking distance of both beaches, are open from 7am till when the last guest decides to turn in. The helipad gives access to the Island from mainland Madagascar. Free Wi-Fi is available at the bar and reception area.
Food & service
The service standard at Constance Tsarabanjina is described by returning guests as exceptional. Breakfast and lunch are usually buffet style in the restaurant and dinner a three-course sit-down affair usually consisting of locally caught seafood. Private beach dinners can also be arranged. The bar has a sandy floor and serves wine, beer and cocktails until late when the last guest leaves.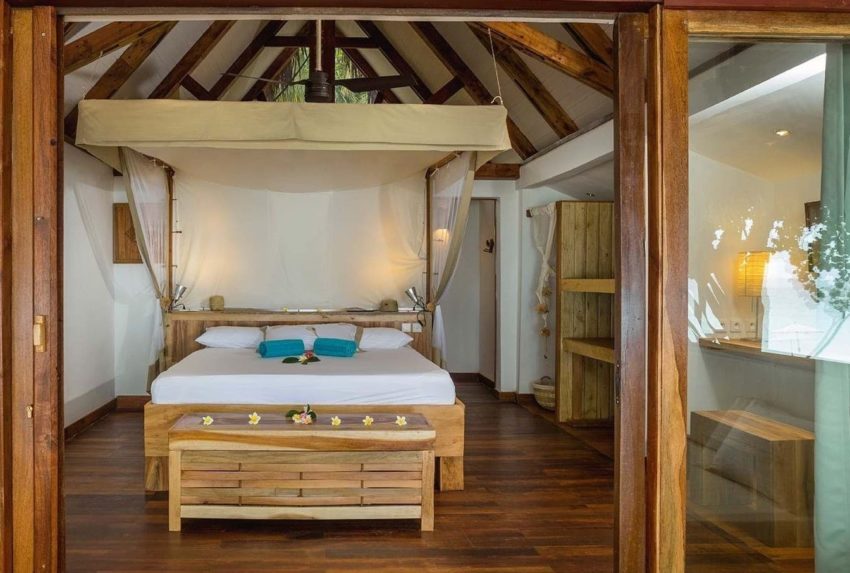 Rooms
Constance Tsarabanjina's 12 villas on the South beach are built with air-conditioned bed areas, the 13 on the north side are air-conditioned throughout. All villas are permanent wooden structures built under thatch with a private terrace leading out onto the beach. Each villa is equipped with a minibar, an en-suite bathroom with shower and toilet and an umbrella for lazy afternoons reading on the beach.
Activities
Constance Tsarabanjina offers excellent sports facilities including a tennis court and a volleyball court, catamarans and kayaks with coaching available, a gym and beach volleyball. The diving centre offers PADI courses so those with any level of experience, whether beginners or accomplished, can take part, or guests can take guided walks around the whole island. Massages are available at the spa from 9am to 7pm.
Impact
Conservation 
Fish is caught locally and eaten fresh, minimising carbon emissions.