Made up of 16 cottages that are set into the hillside and located at the top of the Tsingy massif with views across a large lake, Iharana Bush Camp is far off the beaten track, and from the reach of technology.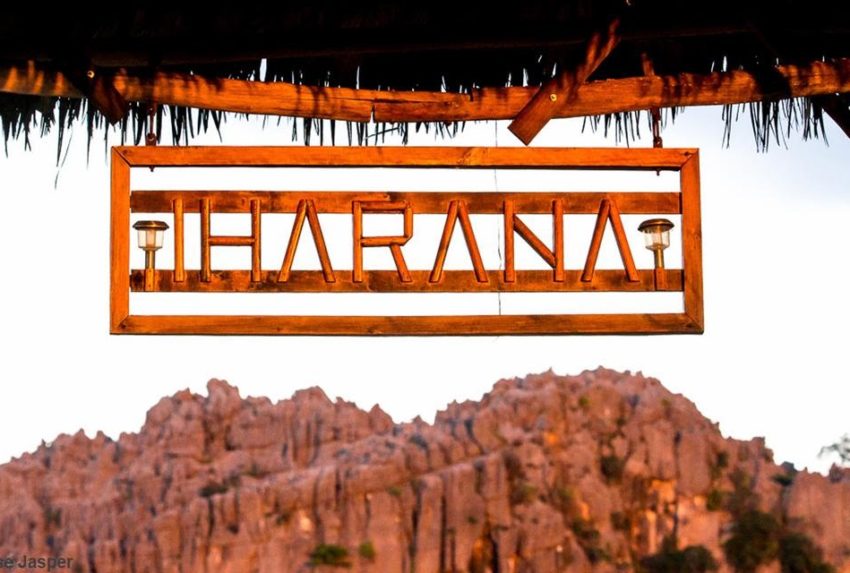 Overview
Set in amongst a dramatic landscape of rock and forest, Iharana Bush Camp is made up of 16 cottages made from local woods and thatched roofs. The mess area overlooks the swimming pool and includes an intimate restaurant and bar and lounge. The look and feel is rustic and relaxed.
Food & service
The service at Iharana Bush Camp is excellent. The chef, professionally trained in Malagasy cuisine, has begun to put his own stamp on the dishes (2017). As well as using traditional Malagasy flavours such as vanilla, black gold and local fruits, he often combines this with the best of western specialities and eastern Asian dishes. The bar specialises in local Malagasy rum-based cocktails. A variety of international wines are available among other alcoholic beverages and non-alcoholic, such as freshly squeezed fruit juice. Please note there is no Wi-Fi at the camp. A laundry service is available on a daily basis.
Rooms
Under the shade of the camp's mango trees, Ihanrana Bush Camp's 16 cottages or cabanas are 16 are simple traditional builds, with ochre clay walls, satrana palm-thatched roofs and wooden floorboards. Each cabana is equipped with an en-suite bathroom with running water heated by the camp's solar panels. Four of the cabanas are located next to the lake and have private balconies over-looking the Tsingy. Please note that there are no electrical sockets in the cabanas and phones can be recharged in the main office.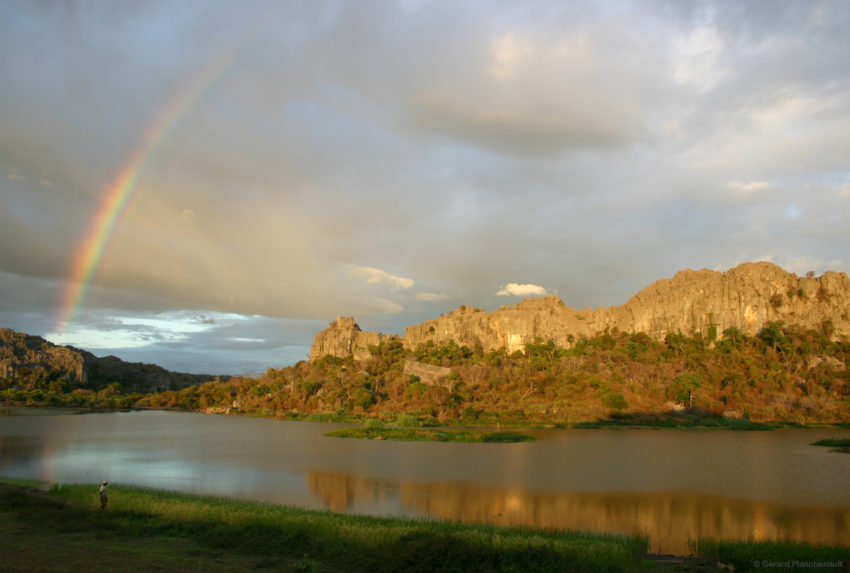 Activities
From Iharana Bush Camp excursions into the Tsingy – a reserve made up of dramatic limestone rock structures with many endemic species – can be arranged and lunch provided. Nosy Iharana is a small peninsular five minutes away by canoe and is ideal as a place to relax overlooking the Tsingy and listen to the song of birds endemic to the island. There is also a shop selling local crafts, and a spa providing a range of massages.
Impact
Conservation 
The majority of food and drinks are provided by local suppliers and the camp's electricity and hot water are run on solar energy, thereby minimising the carbon footprint of the camp.