Located 15 kilometres from downtown Madagascar's historic capital Antananorivo, Relais des Plateaux is a spa hotel, and ideally placed as a stopover on the way to or from the airport.
Overview
Consisting of 46 rooms, Relais des Plateaux is a clean and modern hotel, and includes a restaurant, a modern bar with a cosy lounge, a large, well-maintained pool, a gym that overlooks the gardens, and a spa with a jacuzzi. Restaurant Ikambo offers fine dining cuisine, which can be enjoyed by guests on the terrace, by the pool, or in the main restaurant. The hotel host business conferences in the large seminar room.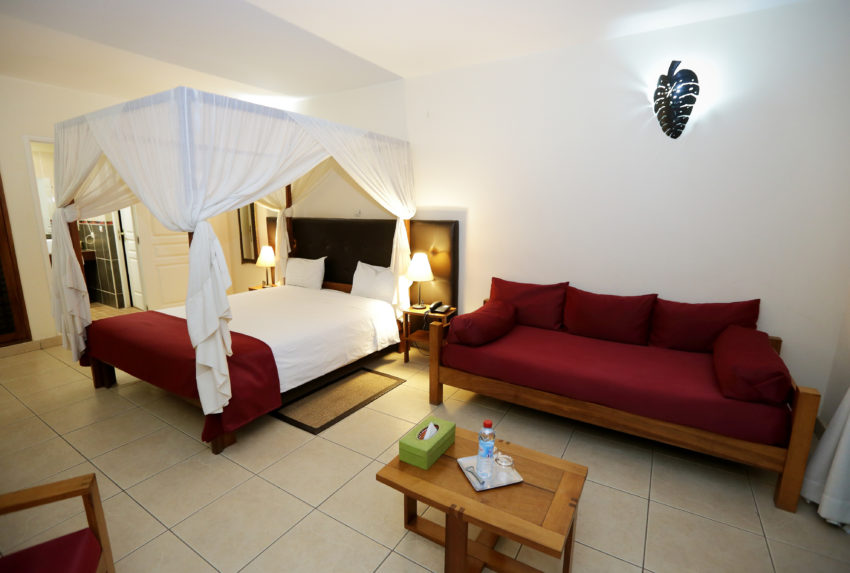 Food & service
The food has had many excellent reviews, the breakfast buffet and dinner equal favourites among returning guests. All food cooked by the chefs are sourced fresh from local suppliers. The bar specialises in rum-based cocktails sourced from local distilleries. Wi-Fi is available and a laundry service provided including dry cleaning.
Rooms
The 46 rooms at Relais des Plateaux are available in twin size, double, family and luxury, all of whose furniture is decorated with local Malagasy wood, and which have a minibar and en-suite bathroom with a shower, the latter two of which have a queen-size bed, a small lounge area and enough room to comfortably fit three. All rooms follow the clean and modern style of the rest of the hotel.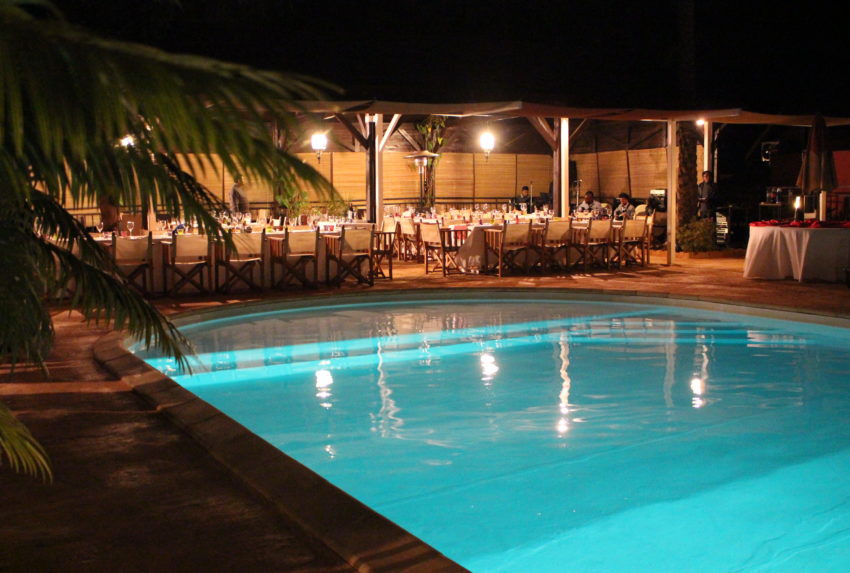 Activities
Trips can be arranged to visit Antananorivo, famous for Malagasy cuisine and for its local craft markets. Alternatively, all guests have access to the spa and the swimming pool at the hotel is large and can be relaxed by with cocktails from the bar.