Set on a granite quarry in Antananarivo city, and originally built in 1879 as the headquarters for Madagascar's first bank, Maison Gallieni is a small, comfortable and ideally positioned guest house.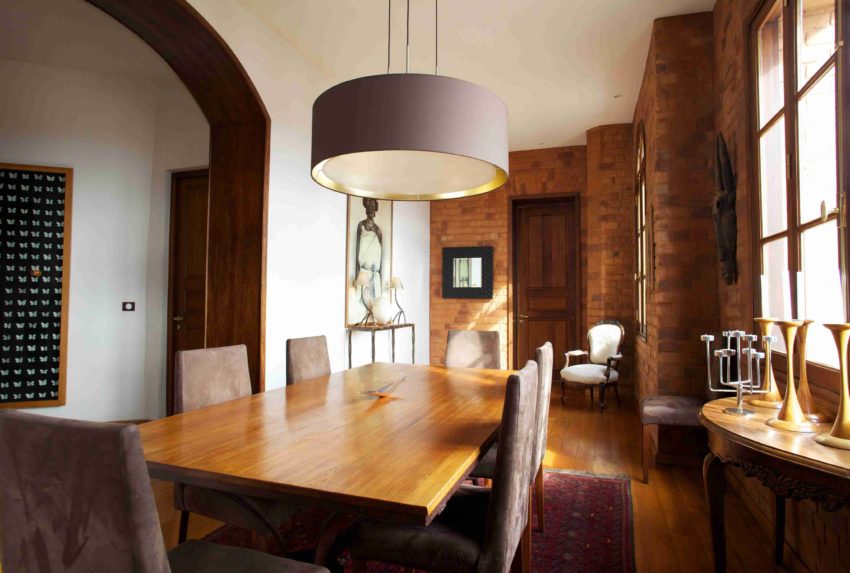 Overview
Maison Gallieni is comprised of four rooms with a lovely communal area. Three of the guest rooms are located on the ground floor along with a library. The fourth bedroom is on the first floor with a fire heated living room and dining area. Outside is a small garden with a heated pool with comfortable deck chairs walled in by granite and ferns. The house has a clean and modern look and feel. Wi-Fi is available throughout. Please note the laundry service is available to guests for an extra charge.
Food & service
The quality of service has been remarked on by returning guests as excellent. Please note that a stay at Maison Gallieni is half board with breakfast, which can be served in the dining room or on the verandah, included in order to give guests the opportunity to explore the city's cuisine. That said, the cook is experienced and for a small charge can cook lunch and dinner with prior notice.
Rooms
The four rooms at Maison Gallieni – Monaco, Tana, Fara, and Gallieni – are tastefully decorated with pictures. The ground floor bedrooms all come with en-suites with a modern shower, sink and toilet. Gallieni is upstairs and the master bedroom and comes with a four-poster bed and an ensuite bathroom with a bath as well as all of the aforementioned and views of the city.
Activities
Antananarino has been the capital of Madagascar for over three centuries and is a melting pot of Malagsy culture and cuisine. It is a city steeped in history and the markets sell some of the best selection of craft from across the country.