Set on the southeast of Madagascar, in Bara country, and bordering on Isalo National Park, Le Jardin du Roy is a family-owned business under the same roof as Relais de la Reine.
Overview
Located in an area famous for its geological features – deep canyons, sandstone structures and natural pools of clear water – Le Jardin du Roy consists of a shared area and 40 sleeping rooms. The lodge has a restaurant and a bar, both with a fireplace, billiards table and board games and looks out onto the rocky landscape and large pool through their sizable windows. Free Wi-Fi is available throughout.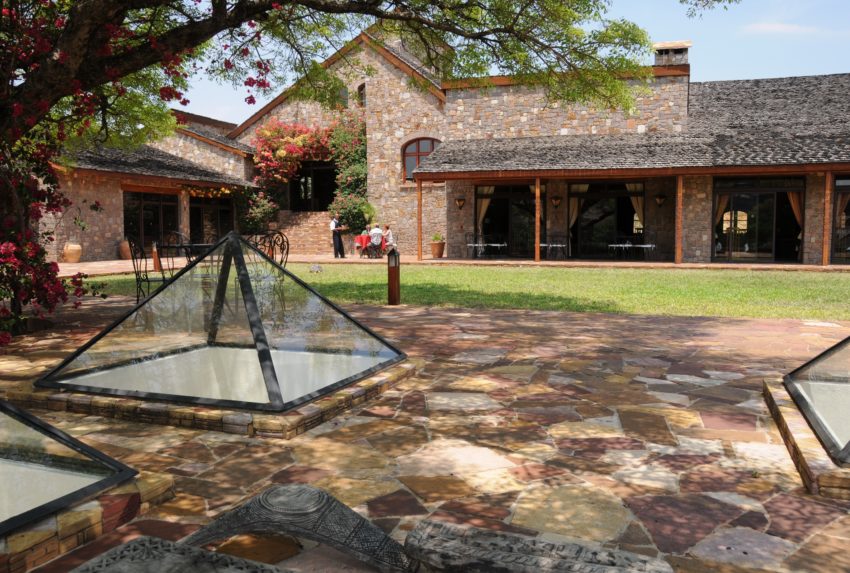 Food & service
Service at Le Jardin de Roy has been described by returning guests as excellent, despite there being 40 rooms to cater for. Food is sourced locally from the organic farm, which is made up of a large variety of fruit trees – including European and tropical – and vegetable patches with beehives to help pollinate year round.
Rooms
The sleeping accommodation at Le Jardin de Roy consists of 16 doubles, 16 triples and eight family-sized, each of which are built from natural granite to help them blend into the landscape. Each of the hotel's rooms is characterised by polished wooden floors, a simple, attractive décor, en suite bathroom to every room, and plenty of space. The laundry service includes dry cleaning.
Activities
Le Jardin de Roy has a tennis court, a spa – with award-winning status from the likes of Robb Report offering a range of full body massages and facials – and a main pool. The horse riding stable is well-equipped and available to those with previous horse riding experience. The via ferreta (a protected climbing wall) located on the property is available to all and guests can take out mountain bikes or quadbikes to ride across the rocky terrain that Isalo National Park is well known for.