Galdessa is a high quality eco-friendly camp located in Tsavo East National Park.
Overview
Situated on the banks of the Galana River, this luxurious tented lodge is a tranquil spot, the camp's river site the perfect position from which to view hippos, buffalo, elephants and lions in their natural habitat. A spacious central area comprises a cosy lounge and bar which can be booked for private use.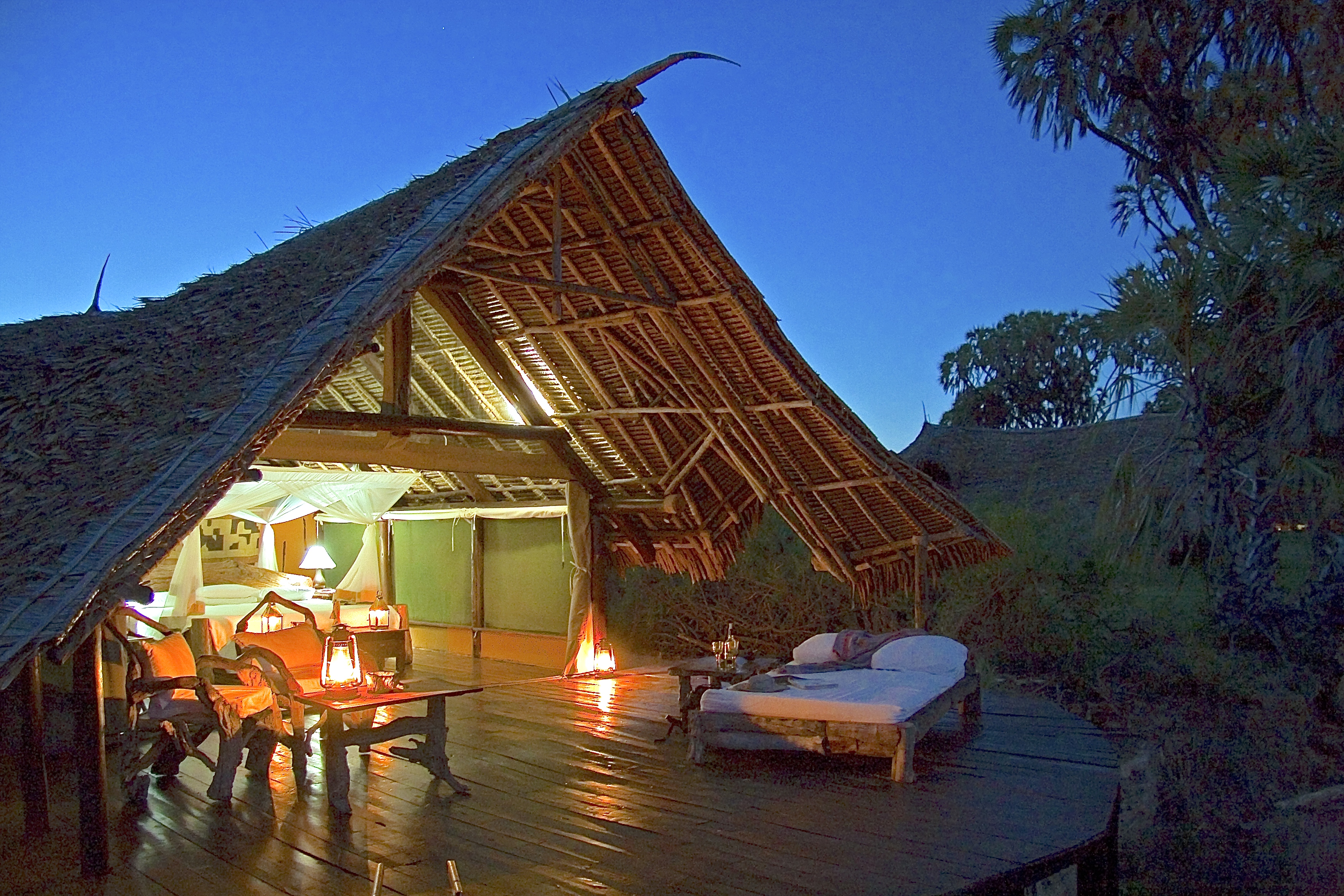 Food & service
Delicious meals that reveal the Italian camp owners' culinary heritage are served in the elegant, palm roofed dining tent. The service is first class.
Rooms
Sleeping accommodation at Galdessa is one of 14 rooms in traditional thatched bandas, tastefully furnished to blend in perfectly with the environment. Three of the rooms can form a private annexe for a party or family booking. Alternatively, couples can take advantage of the romance of the honeymoon tent. Two luxury suites have private viewing platforms where staff will be happy to serve your meals.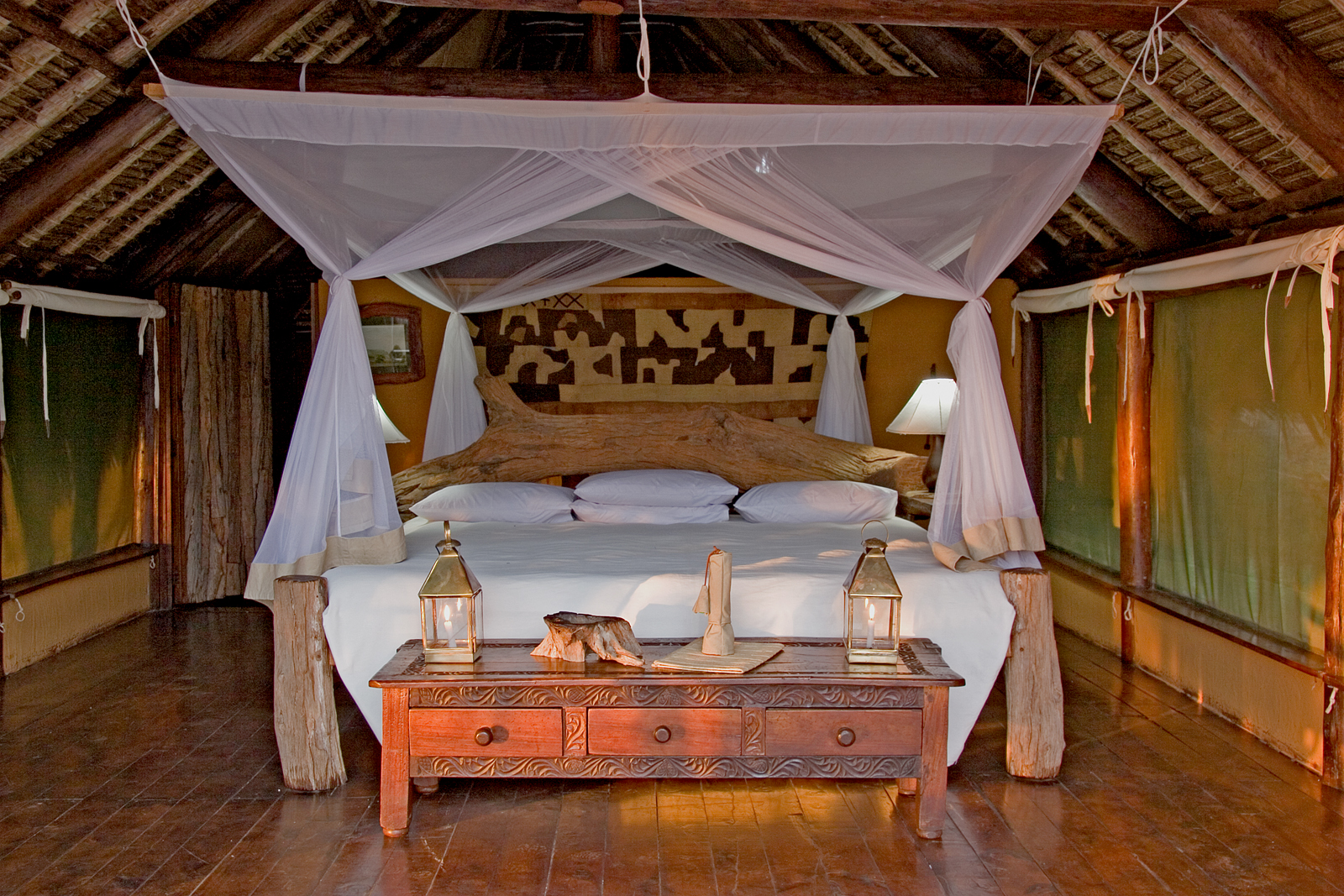 Please note that Galdessa is unfenced, making the boundaries between camp and the natural world barely discernible – elephants have been known to stroll through the camp and at night guests listen to hippos snorting and feeding close by. A Maasai guard ensures visitor safety.
Activities
Activities at Galdessa include walking and driving safaris, bush breakfasts and dinners and picnic lunches.
Impact
Conservation
Galdessa works closely with Kenya Wildlife Service with the black rhino re-introduction project. Within Galdessa's vicinity there are 51 black rhinos, Africa's largest unfenced black rhino population. The camp has been built with great care not to adversely impact the environment and recycles its waste, uses solar power for electricity and has installed a water treatment plant.