Located in northern Kenya, in the Great Rift Valley, on Lake Baringo, Samatian Island Lodge is situated on Samatia island, which, at just 30 square acres, constitutes a very private stay.
Overview
Owned and run by Caroline and Ross Withey, and advertising itself as either a mid or end of safari break, Samatian Island Lodge is a mixed material construct (douhm palm, fallen wood and stone), and consists of a mess lodge and five open plan cottages. With high peaked roofs – which serve to funnel the cool air into the lodge – and low overhangs, a great deal of thought has gone into creating a refuge from the sun.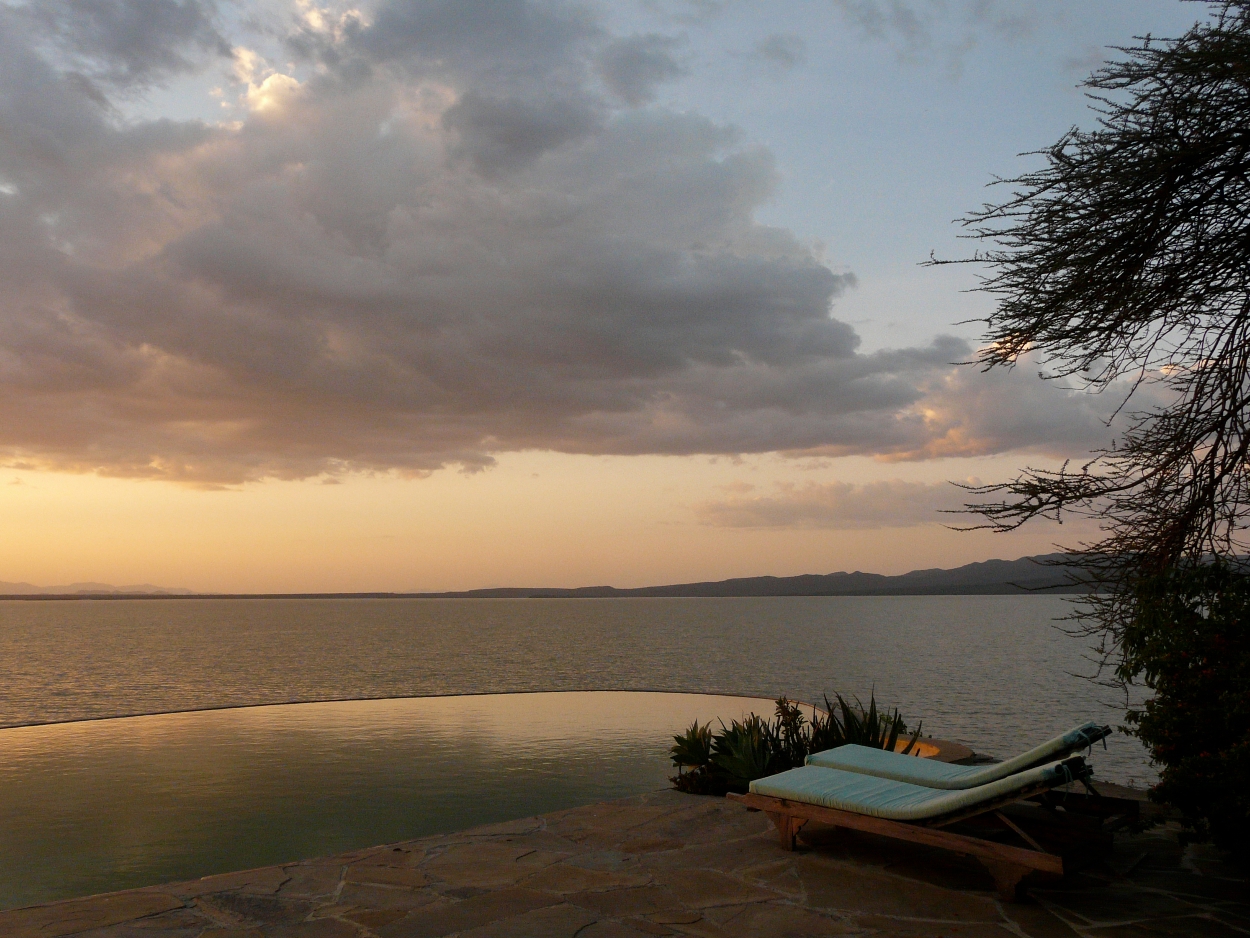 The shared areas – bar, seating area, veranda, dining area, infinity pool – are fantastically welcoming, and the new mess area – low seating, natural beams, rugs, cushions – is both informal and stylish.
Food & service
The food is outstanding, and usually served in the mess area, although tables can be set up on the lawn or even the Kingfisher star deck on request. The service is fittingly first class.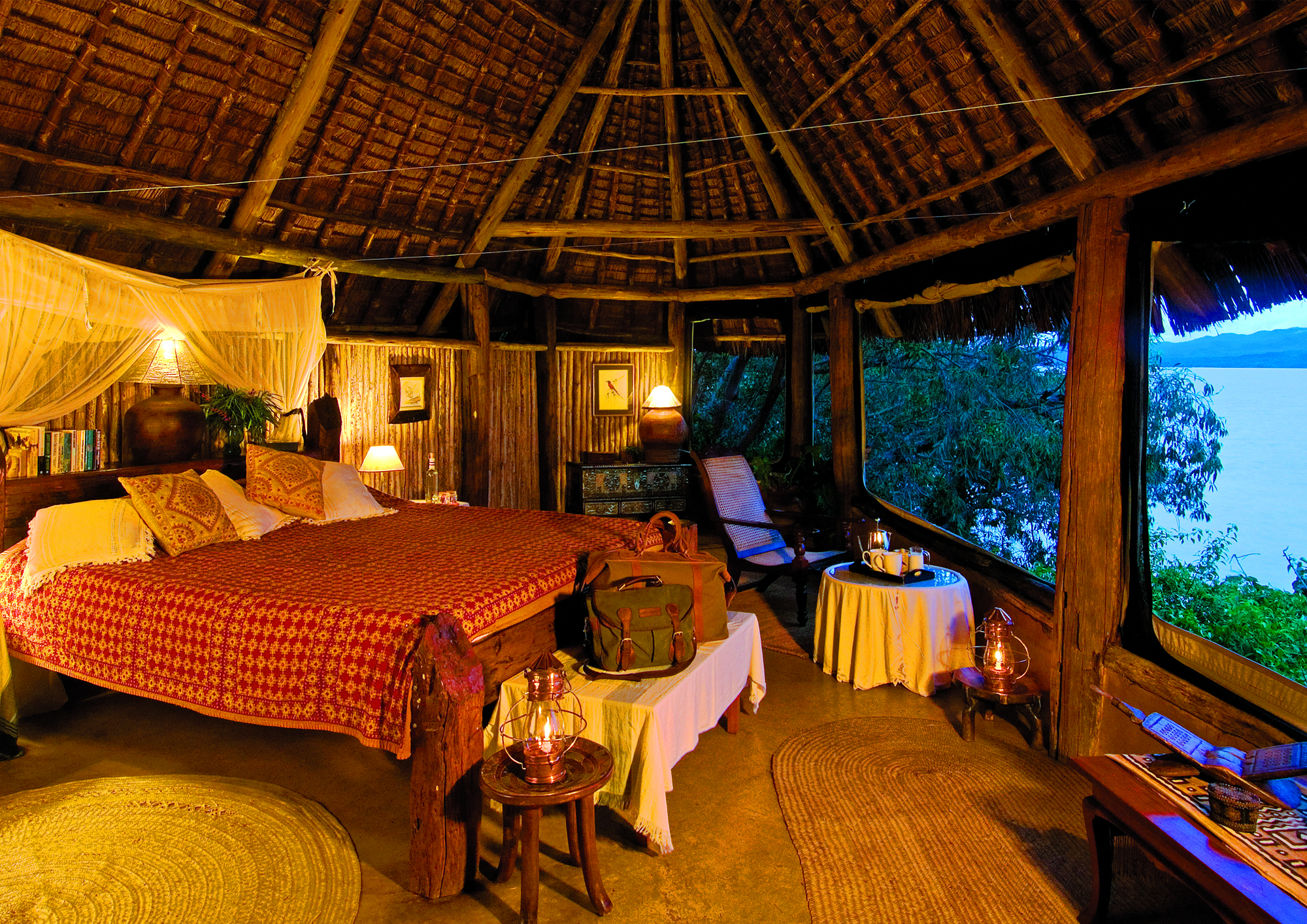 Rooms
The cottages of Samatian Island Lodge are variously located – high and low – and open out onto the lake. Each has its own bathroom, seating area, double or twin bed and veranda. While each cottage is slightly different, the overall style favours beautifully carved beds, well chosen pieces of local furniture, hand-woven rugs and lanterns. One, the family chalet, has a double and a twin bedroom, and an upstairs open deck.
Activities
Activities at Samatian Island Lodge include boat trips, specially guided bird viewing, picnics, bush breakfasts, cultural visits, wake boarding, cycling, fishing, massage and trips to Lake Bogoria and Nakuru National Park.