2°
5'
27.73" S
36°
7'
4.34" E
PLEASE NOTE: Little Shompole is currently closed. We apologise for any inconvenience. We suggest you consider Samatian Island Lodge as an alternative accommodation. If you would like to discuss other opportunities, please do not hesitate to get in touch with us.
overview
Situated away and above the main Shompole camp, Little Shompole is a VIP satellite unit that offers real privacy, absolute luxury and an extraordinarily high level of service to no more than 4 guests.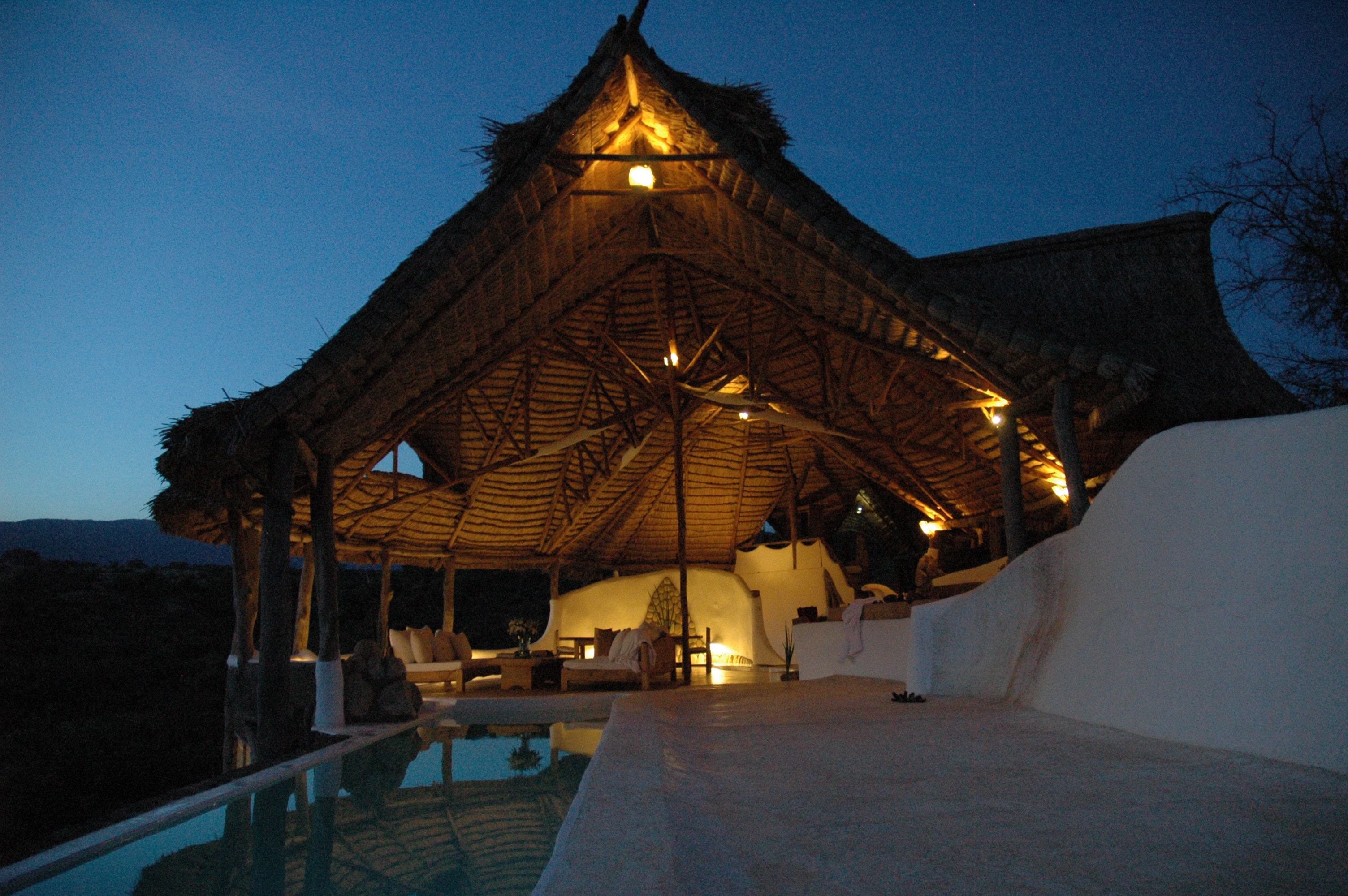 Consisting of a communal area and 2 bedrooms, Little Shompole is part of an inspired partnership involving Anthony Russell's Wilderness Ventures and the local Masaai communities. Determined to protect both the environment and the animals that live there, and so enable, preserve and develop the lives and means of resident Masaai, Little Shampole is a significant contributing factor to the area's ongoing beauty, and to the maintaining of traditional lifestyles.
food and service
Nothing at Little Shompole is left to chance. The food is a delight, while the staff – from private butler to chef to guide – are exceptional, with the feedback unremittingly excellent.
accommodation
Built from white quartz, wood and thatch, the shared area includes a lounge, dining area and horizon pool, and the rooms are bigger than even those at the main lodge. Each is en suite, each overlooks Lake Natron, and each contains a sumptuous four poster bed.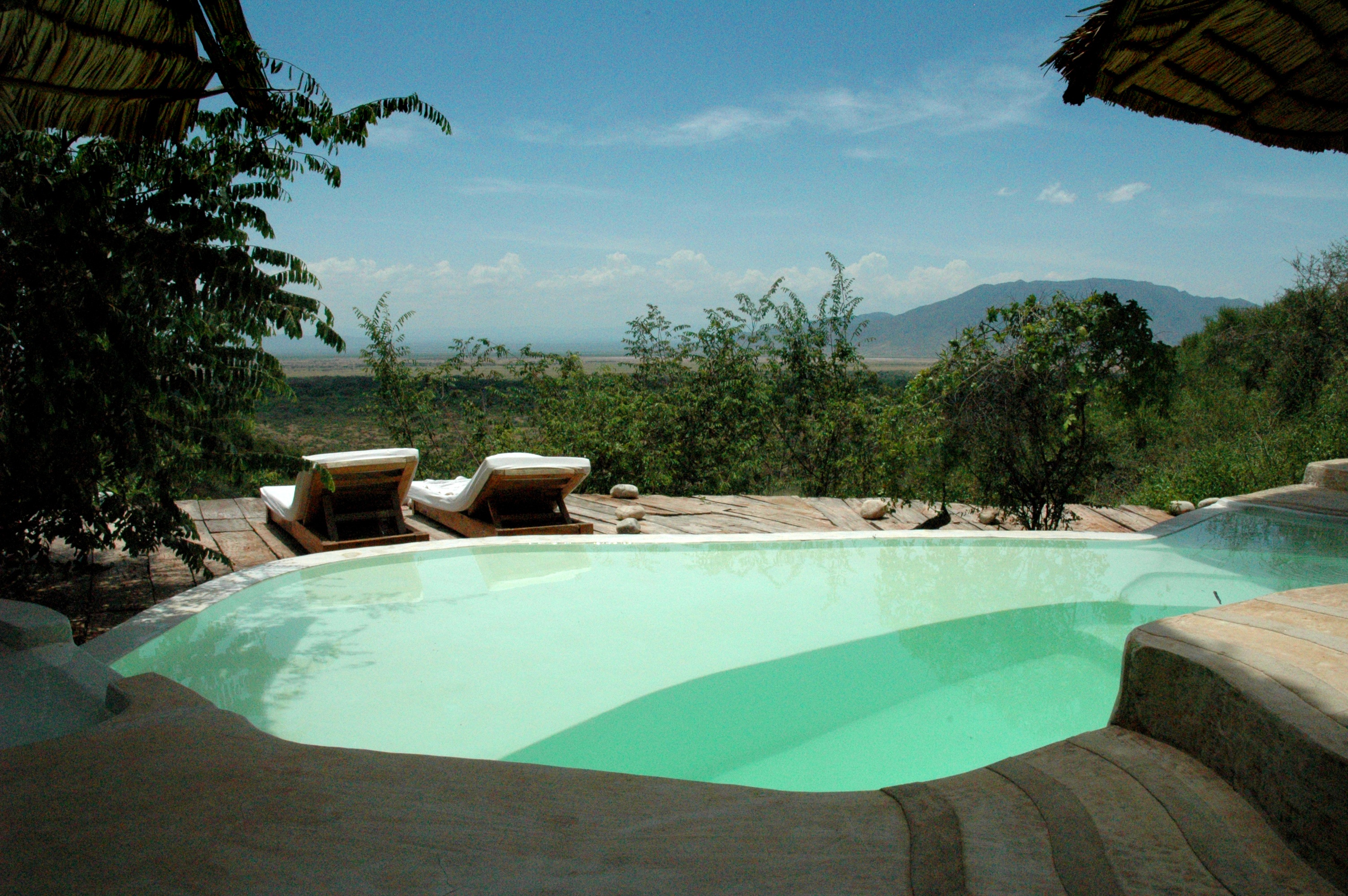 activities
Activities are planned in conjunction with guests, and include wildlife drives, guided walks, bush picnics, night runs, bird viewing, massage, sundowners and mountain biking.
Ethics
Born and raised in Kenya, Anthony Russell created Shompole to merge the aspects of conservation, commerce and community. The result is an exquisite and highly luxurious lodge that blends in with the environment and is sensitively run as a community project with the Maasai people.
Conservation 
SCC (Supporting Conservation & Community) Kenya is committed to sustainability – making a difference to communities as well as contributing to the preservation of the environment and wildlife in the areas in which it operates.
Commerce 
Alongside Raphael Mazzucco, Russell has now created the Art for Lions project and his aim is to bring Africa alive through the arts whilst raising money for his one true passion – lions.
Community 
Little Shompole is part of Shompole, and their efforts with the community have been a model for many other community lodges since Shompole was set up. The lodge is a unique concept whereby the community owns half of it. They work together; most of the staff in the lodge are from the community; and most guests who visit Shompole will meet people from the community. Shompole has done a huge amount to raise awareness amongst the Maasai people of that area about the importance of wildlife and sustainability on that front. Without them, the area would still be devoid of wildlife (they have seen a 60% increase in numbers since Shompole was built).