Located in the Rift Valley, to the east of Lake Naivasha, overlooking Lake Oliedien, Kiangazi House is an intimate and superbly serviced colonial style farmhouse.
Overview
Situated slap bang in the middle of the Oserengoni Wildlife Sanctuary wildlife corridor, and in a garden typical – in its layout, enormous lawns, its bougainvilleas, its succulent heavy beds and its range of flowers – of the area, Kiangazi House is a stone build consisting of a main house and 5 bedrooms.
White, red tiled and girded by a veranda supported by white columns, the main house includes a huge lounge, a dining room, a bar, games room, kitchen, pool, tennis courts and a library.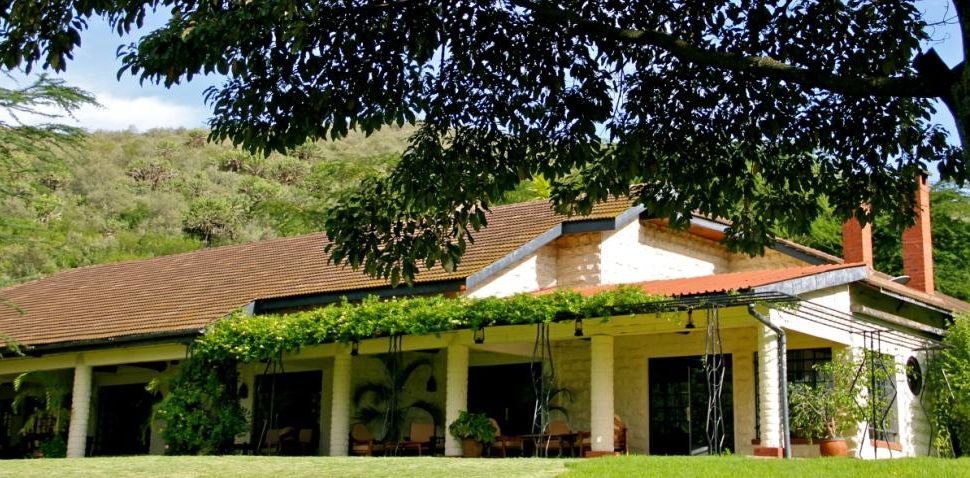 Characterised by flagstone floors, open log fires, a range of slumber seating, large black and white aerial photographs of Nairobi, animal paintings, freshly cut roses, heavy set pine furnishings, antiques and dimpled walls, Kiangazi sells itself on a feel that is both elsewhere and home – a fine balancing act.
Food & service
Feedback regarding the service – from room care to guide – has been excellent, and the food is just as fine; a typically Kenyan highlands farmhouse cuisine, one that is supplemented by European sauces and a range of wines.
Rooms
Equally good, the bedrooms at Kiangazi House are divided between the main house and an outhouse – the latter home to two doubles. While quite different in terms of size, colourings and choice of soft furnishings, each includes a four poster bed/twin poster, seating, a private veranda and en suite bathroom.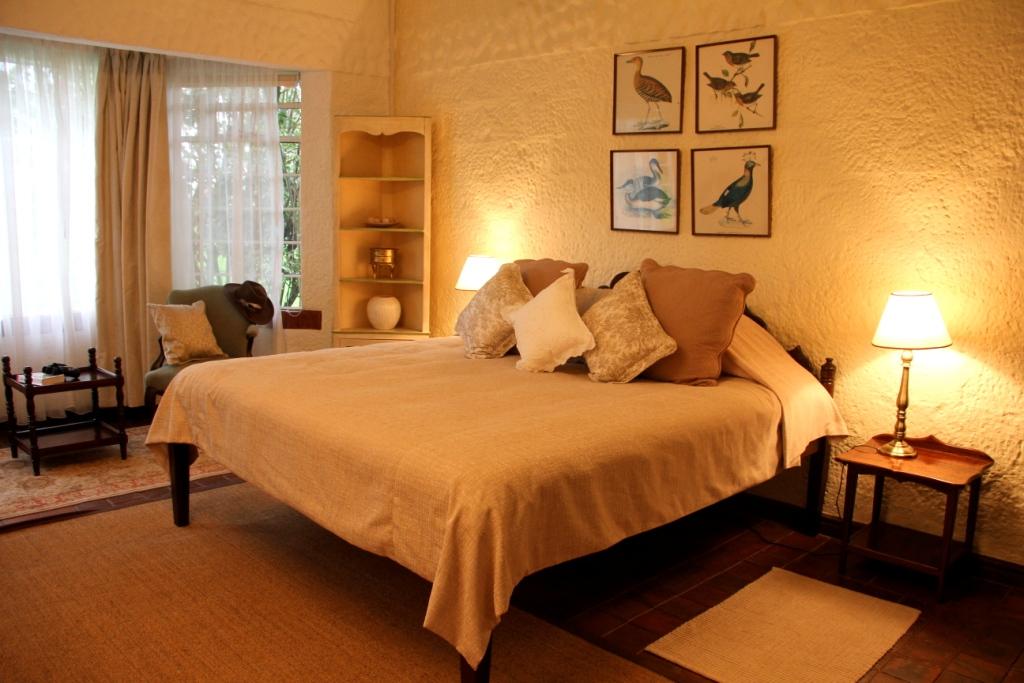 Like the main house, the flooring is tiles, and the main bits of furniture are either new pine or sourced antiques. The beds are quite beautiful – comfortable, well positioned – and the overall feel is one of space. Please be advised that one of the rooms is a suite, and that the twin is somewhat smaller than the other rooms. Wi-Fi is available in the main lodge.
Activities
Activities at Kiangazi House include wildlife drives, guided walks, trips into nearby Hells Gate National Park, boat trips on Lake Naivasha, a tour of the nearby flower factory and the chance to visit Joy Adamson's Elsamere House.