Located near Samburu National Park, in Northern Kenya, Sasaab Camp overlooks the Uaso Nyiro River, and is situated on Ngutuk Ongiron Ranch, which – more commonly known as the West Gate Conservancy – is generally considered the best wild land in Samburu.
Built largely from local materials, the thatched roofs, canvas walls and concrete floors are North African in style, as are its court yard and interiors. The multi-peaked main lodge dominates a rocky ridge, and extensive decking affords guests a stunning view of the river and the life it holds. With plenty of low seating, tables and small, high quality rugs, the ornately arched interior is more reminiscent of a Moroccan magnate's reception room than it is a safari lodge, and yet somehow – the quality of service is irreproachable – it works. The North African styled cuisine is excellent, and fans of things sweet ought to prepare themselves for the chocolate dessert, which is exquisite. Below, and partially shaded by a giant canvas, lies an infinity pool, which is, in itself, a fantastic place from which to view game.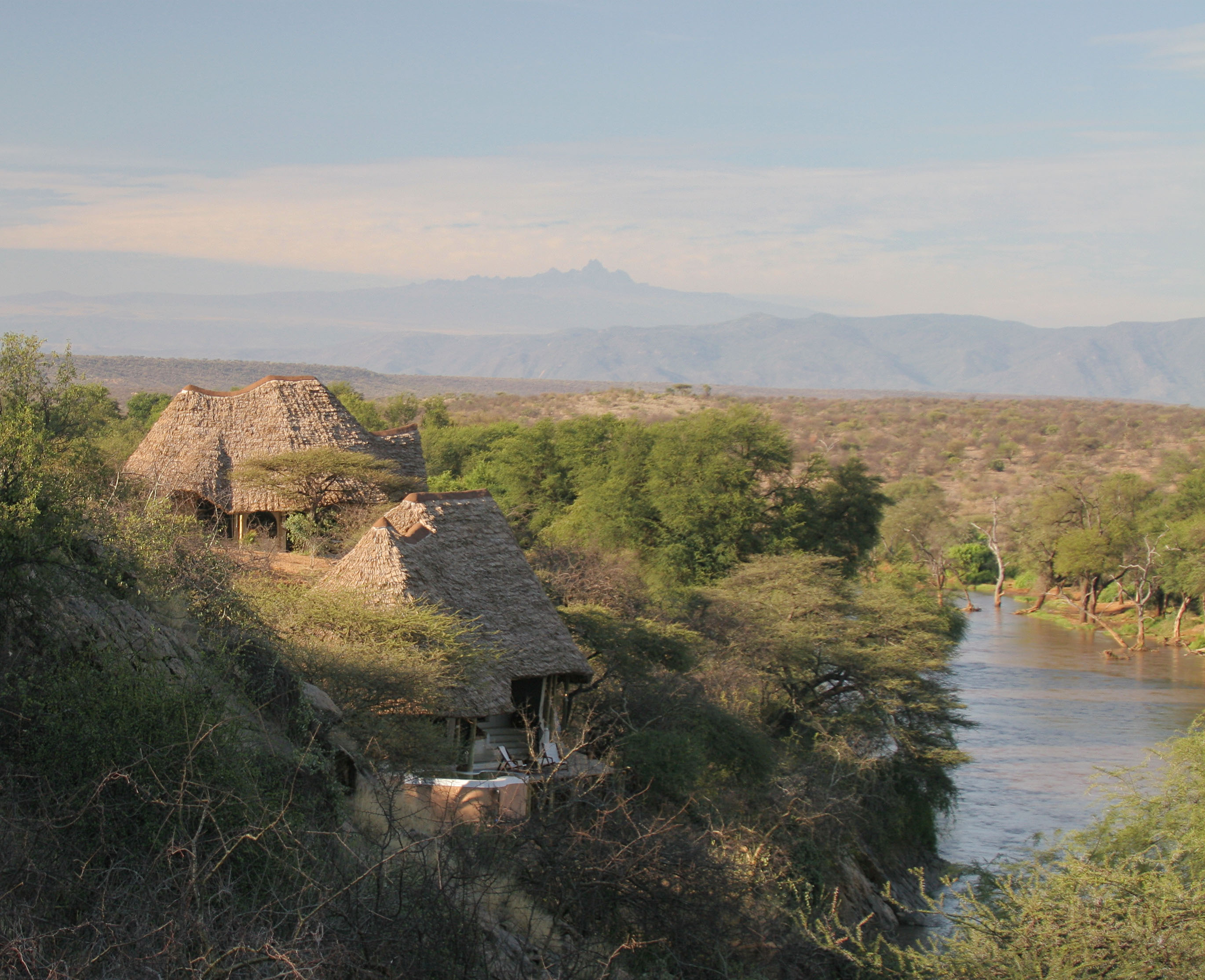 Sasaab is comprised of nine giant Moroccan tents. Each is over 100 meters square, and includes a bedroom (with four poster double or twin beds), a sunken seating area and a fully serviced bathroom. Electricity is solar powered, offering outlets for charging equipment in each tent. All the tents of Sasaab have wireless internet connection, cooling fans and, at the very edge of their private verandhas, a magnificent plunge pool. With intricately carved bed frames, overwhelmingly white backgrounds and little glass flourishes, the decor is Moroccan chic, and serves to create an overall impression of space, style and culture.
Activities on offer at Sasaab include game drives (day and night), guided walks, bush picnics and visiting the local community.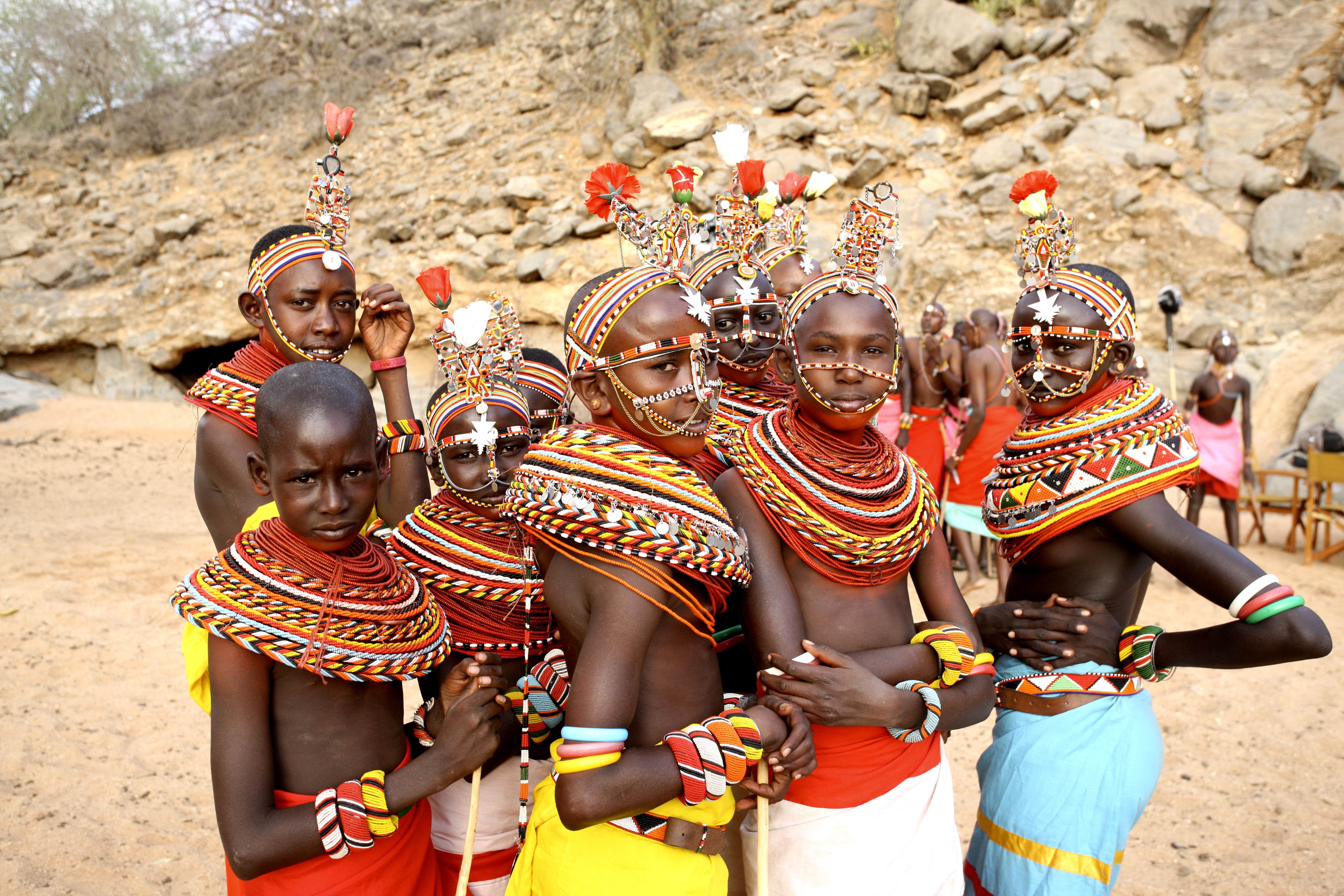 Ethical Information
Tamimi Kenya is committed to upholding sustainable environmental practices, whilst providing unique safari experiences of quality. We aim to increase the positive impact of tourism on the social and physical environment and have developed an Environmental Management Plan for each of our properties, to reduce their impact on the environment.
Our efforts don't stop there, as we are constantly developing projects which cover three main areas of Community, Environment and Wildlife Conservation.
Community
Our Sasaab community projects are based in the Ngutuk Ongiron Group Ranch (NOGR) with the Westgate Community Conservancy (WGCC) as its development arm. Conservation fees contribute to many projects that we have initiated.
The aim of the WGCC is to educate the local community in understanding the benefits of living harmoniously with the surrounding wildlife.
The Sasaab Community and Education Project has been established to work with the WGCC to help improve the quality of lives of the members of the NOGR community.
•    Education Community Projects
•    School Food Program
•    Women's Community Projects
•    Health Projects
Environment
In an effort to reduce the effects of using plastic bottles, we have introduced the use of stainless steel bottles in all our properties. Guest will be able to reuse the bottles and refill them whenever they need to. In all our properties we value the environment and are committed to sustaining it wherever possible. We also grow a variety of our own vegetables and herbs at the Solio Lodge and Sasaab.
At Sala's Camp, we also plant trees at the end of the season.
We try to ensure our use of power is as economical as possible in all our properties by using natural sources of energy, mainly solar energy. We produce most of the power consumed by Sasaab through solar energy and inverter systems.
Wildlife
Lion Conservation has become a global issue with a species population reduction of 30-50% over the last two decades mainly due to habitat loss and human wildlife conflict. Research is being carried out by Shivani Bhalla and the Ewaso Lions team to gain a better understanding of the issues facing the lions' future within the conservancy. Sasaab partnered with Westgate Conservancy to hold the first-ever Marathon on the 1st of May, 2010 with the theme "Running for Lions". The research findings will enhance the lions' survival and further contribute to creating awareness on the issue.
In recent history, the Grevy's Zebra (Equus grevyi), has undergone one of the most drastic reductions of any African mammal. Through game drives in this area and radio contact with the rangers, Sasaab assists with the monitoring of all activities within the conservation area. The long-term survival of this species is inextricably linked to the support of local communities that share the land. Involving local communities in efforts to protect and monitor Grevy's Zebra, and raising awareness of the benefits of wildlife conservation are critical prerequisites for success.
At Giraffe Manor, we contribute a percentage of your accommodation charge towards assisting the African Fund for Endangered Wildlife (AFEW). The African Fund for Endangered Wildlife have set up the Giraffe Centre as a breeding centre for the endangered Rothschild Giraffe, and the Centre has now evolved to operate conservation and educational programs for Kenyan school children, as well as the proctection, breeding and re-introduction of Rothschild's Giraffe in the wild.
We have also made efforts to enhance the survival of rhinos by sponsoring selected rangers to gain training on rhino monitoring in South Africa. We are in the process of setting up a task force to protect and manage the huge population of rhinos in the Solio Game Reserve, a territory rich in these wonderful animals. With an increase in demand for horn, rhinos are under threat more than ever.