Located near Samburu National Park, in Northern Kenya, Sasaab Camp overlooks the Uaso Nyiro River, and is situated on Ngutuk Ongiron Ranch, which – more commonly known as the West Gate Conservancy – is generally considered the best wildland in Samburu.
overview
Built largely from local materials, the thatched roofs, canvas walls and concrete floors are North African in style, as are its court yard and interiors. The multi-peaked main lodge dominates a rocky ridge, and extensive decking affords guests a stunning view of the river and the life it holds.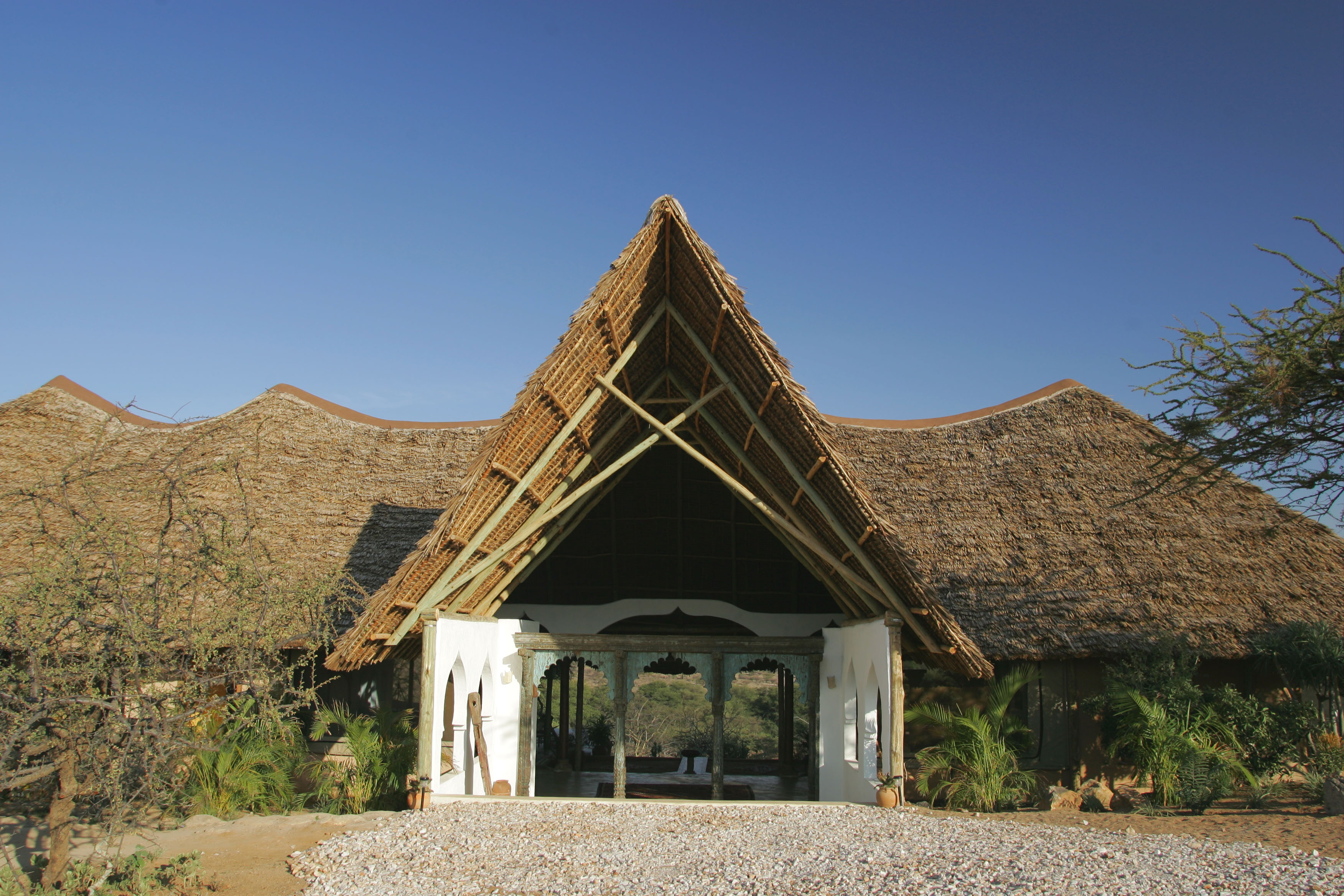 With plenty of low seating, tables and small, high quality rugs, the ornately arched interior is more reminiscent of a Moroccan magnate's reception room than it is a safari lodge, and yet somehow – the quality of service is irreproachable – it works. Below, and partially shaded by a giant canvas, lies an infinity pool, which is, in itself, a fantastic place from which to view wildlife.
food and service
The North African styled cuisine is excellent, and fans of things sweet ought to prepare themselves for the chocolate dessert, which is exquisite.
accommodation
Sasaab is comprised of nine giant Moroccan tents. Each is over 100 meters square, and includes a bedroom (with four poster double or twin beds), a sunken seating area and a fully serviced bathroom. Electricity is solar powered, offering outlets for charging equipment in each tent.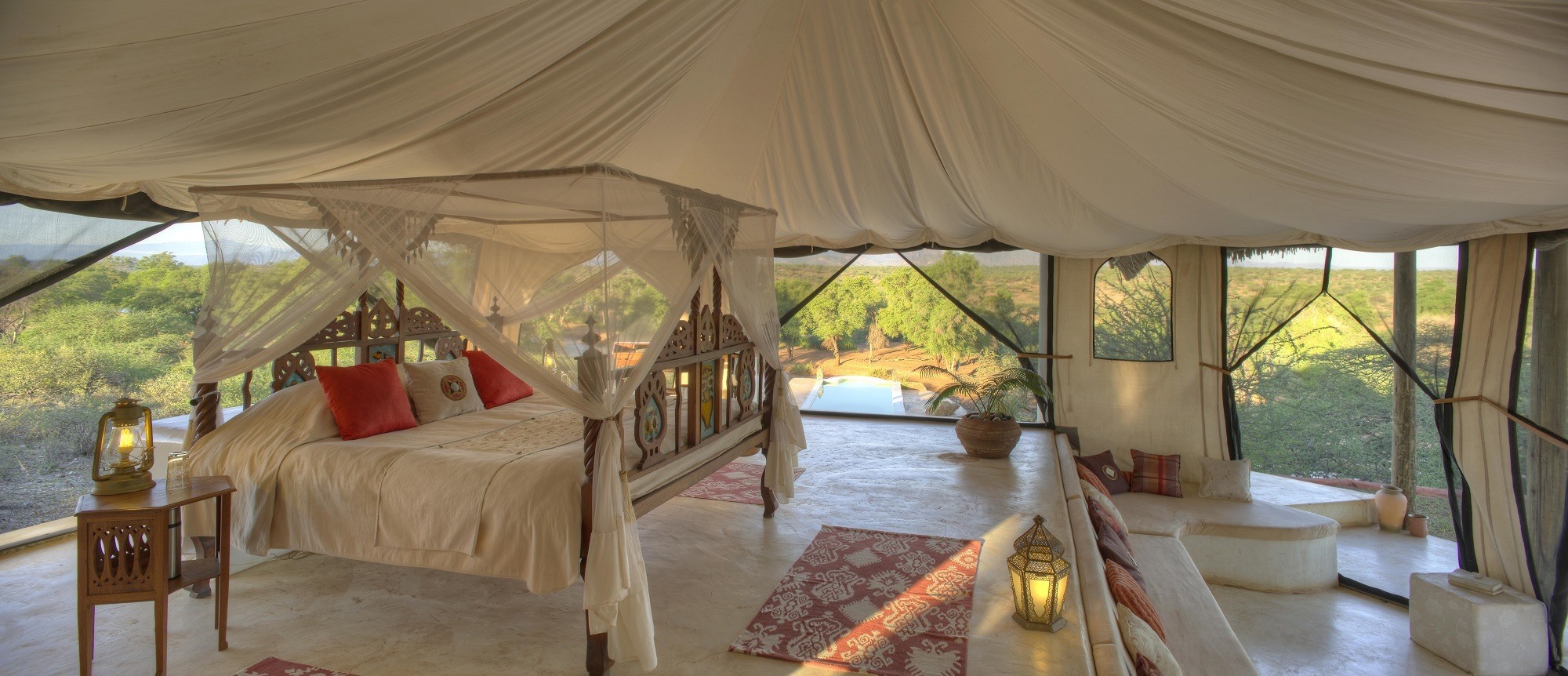 All the tents of Sasaab have Wi-Fi, cooling fans and, at the very edge of their private verandas, a magnificent plunge pool. With intricately carved bed frames, overwhelmingly white backgrounds and little glass flourishes, the decor is Moroccan chic, and serves to create an overall impression of space, style and culture.
activities
Activities on offer at Sasaab include wildlife drives (day and night), guided walks, bush picnics and visiting the local community.
Ethics
Conservation 
Lion conservation has become a global issue with a species population reduction of 30-50% over the last two decades mainly due to habitat loss and human wildlife conflict. Research is being carried out by Shivani Bhalla and the Ewaso Lions team to gain a better understanding of the issues facing the lions' future within the conservancy. Sasaab partnered with Westgate Conservancy to hold the first-ever Marathon on the 1st May, 2010 with the theme "Running for Lions". The research findings will enhance the lions' survival and further contribute to creating awareness on the issue.
Community
Sasaab community projects are based in the Ngutuk Ongiron Group Ranch (NOGR) with the Westgate Community Conservancy (WGCC) as its development arm. Conservation fees contribute to many projects that have been initiated.
The aim of the WGCC is to educate the local community in understanding the benefits of living harmoniously with the surrounding wildlife.