Located in northern Kenya, on the much fêted Kalama Wildlife Conservancy, and embedded in the upper parts of forested valley, Saruni Samburu Safari Lodge represents sustainable tourism at its most elegant.
Overview
A mixed materials construct built seamlessly into a mountain top, it has been designed to follow the natural line of the side of the mountain, and makes clever use of the rock face, which forms the back wall of both the suites and the common areas. Whitewashed walls and ceiling merge seamlessly with locally sourced woods, and polished, multi-tiered floors end in thin air, creating sunlit spaces that serve to connect Saruni Samburu directly with wild Africa.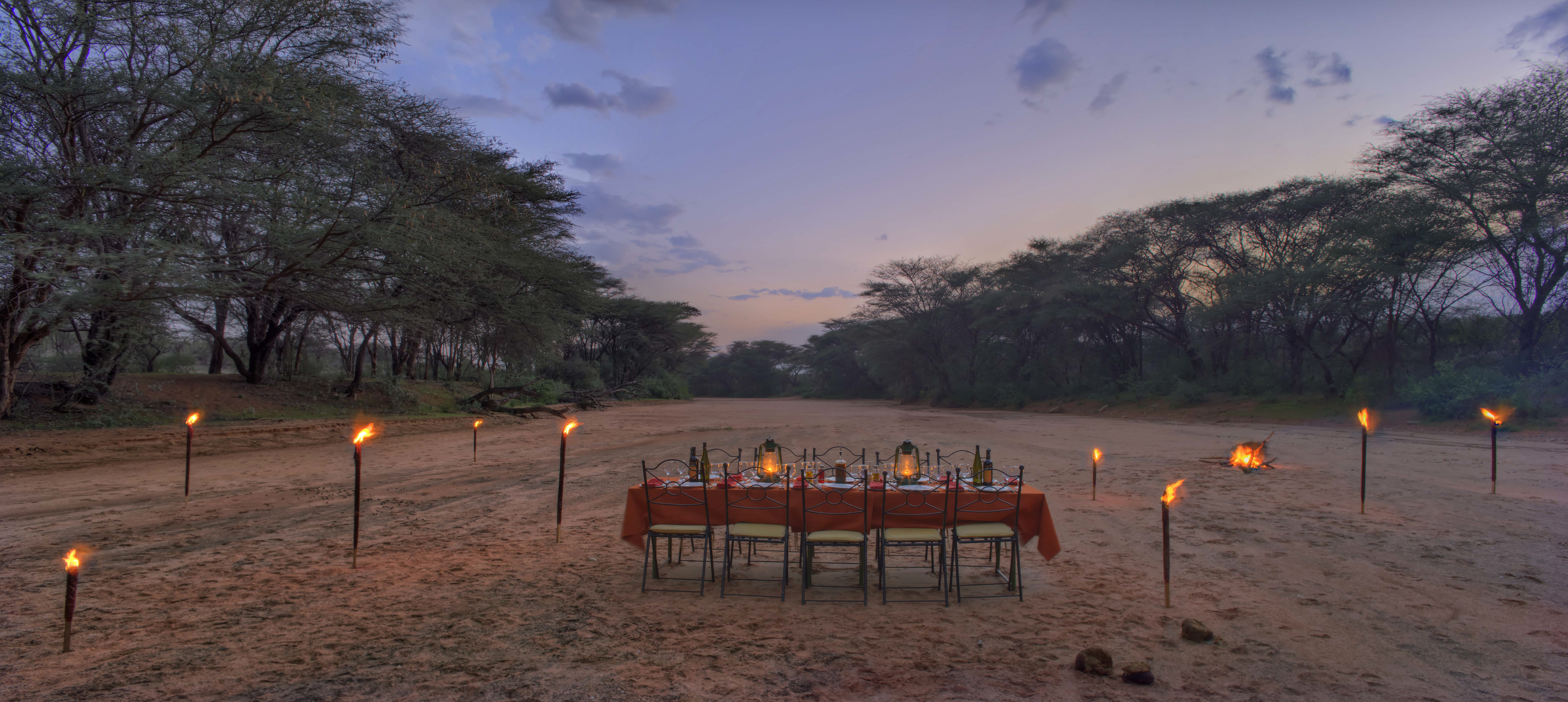 The shared areas include a large and open lounge with a dining area and fire pit, the Samburu Wellbeing Space (where massage, spa and relaxation therapies are conducted overlooking the valley), two wonderfully contorted swimming pools and a safari shop. Being intimate, and designed for couples and family sized groups, it caters to everyone and children of all ages.
Food & service
The Italian inspired cuisine – fresh pasta, soups and grilled meats – is consistently delicious. When available, we recommend ordering the steak, cooked to perfection by Saruni Samburu's excellent chefs. The service is equally as fine.
Rooms
There are six suites at Saruni Samburu. All suites offer views over the conservancy, are very private with zip fronted canvas, and consist of large lounges, dining areas, terraces and large bathrooms with inside baths and outdoor showers. The family suites have two bedrooms, two bathrooms with large lounges and terraces.
While each possesses its own idiosyncratic delights, the suites' main features are similarly minimalist, similarly well chosen. The wrought iron double beds are beautifully dressed, and are positioned so as to give guests the impression that they go to sleep, and wake up, with Samburuland for a facing wall. Wi-Fi is available but please note the signal can often be slow.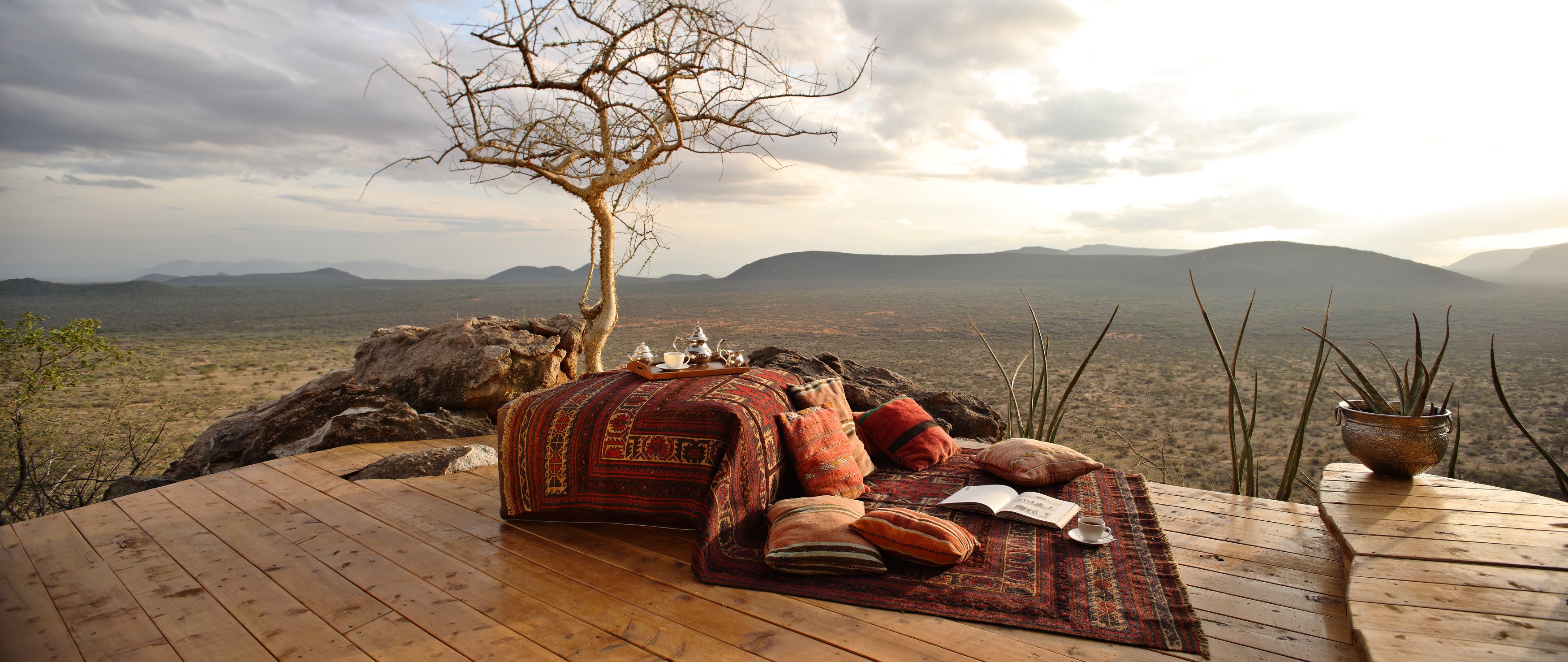 Activities
Saruni Samburu is situated just outside Samburu National Park, has its own waterhole, and is based on land that is home to increasing numbers of otherwise endangered wildlife species. Activities include wildlife drives, guided walks, a warrior initiation programme, cultural visits to a local Samburu village, bush breakfasts and dinners and sundowners.
Impact
Conservation 
The lodge is located inside the Kalama Reserve, which is supported by NRT. Saruni Samburu contributes around US$ 140,000 per year in park fees and bed-night levies, which supports the local community and incentives conservation.
Commerce 
Around 80% of Saruni Samburu's staff are employed from the local Samburu community.