Located in Kenya's Samburu National Reserve, near the banks of the Ewaso Ngiro River, Elephant Watch Camp is an eco-luxurious camp run by a team of friendly staff and professional guides who work with leading conservationists to visit and support the local elephants.
Overview
Built with its eco-credentials are the fore, much of the furniture at Elephant Watch Camp is made from fallen trees, with locally woven mats providing comfort and colour on the floors. The camp is small, with just six individually-styled tents, but each with an en suite bathroom built around a tree with a flush loo and 'safari shower'.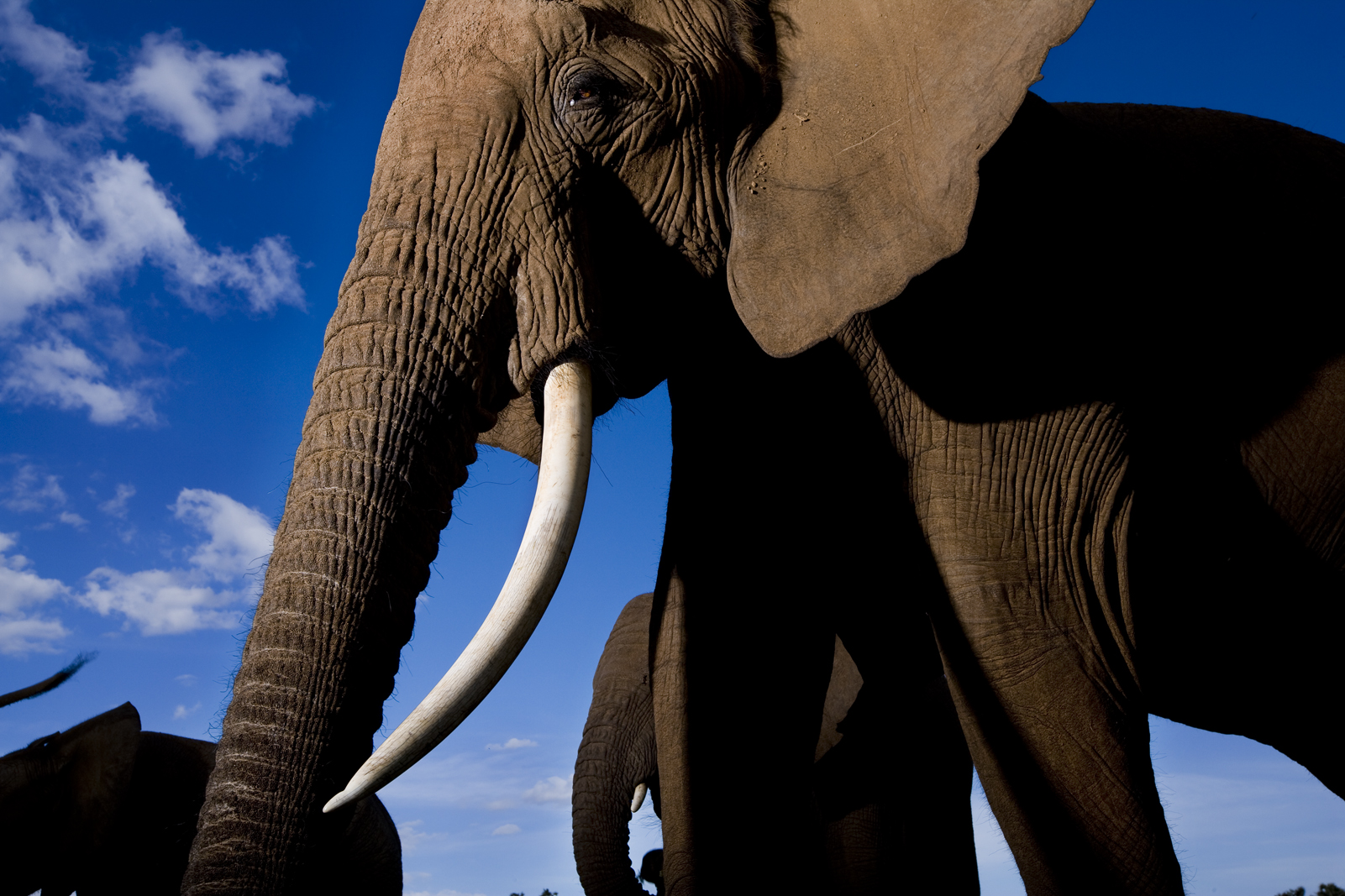 Inside are colourful cloth drapes and eclectic furniture. The camp also has a good range of books, films and, of course, plenty of information about elephants.
Food & service  

Ingredients for the chefs' inventive fusion of Italian and African-inspired dishes come from the family's organic farm in the Rift Valley and the local farmer's market at nearby Mount Kenya. The meat comes from an organic farm in Naivasha, or from the lush cattle ranches of Laikipia, where livestock is pasture-raised and free to roam.
Cold avocado and gazpacho soups, fresh tropical juices, daily baked focaccia, rye rolls and crunchy cookies, homemade ice-creams, relishes, jams, honey in the comb (from the organic apiary), and fresh pasta and rice salads are all on offer at the Elephant Watch Camp restaurant. Picnic breakfasts and lunches can be prepared for unwrapping on the banks of a river as a herd of elephants stroll by. Roasted goat – Samburu-style fresh off the fire – is one of the specialities.  
Rooms
Six spacious, netted tents at Elephant Watch Camp are designed to catch the breeze and ensure maximum privacy and protection. Each tent hangs under a wide thatched roof with its own veranda and stunning view. The walls are a mix of canvas and netting which keeps bugs out but allows in the sounds and scents of the wild. Cold mineral water is stored inside the tent and fresh tea, coffee or fresh fruit juice is delivered in the morning.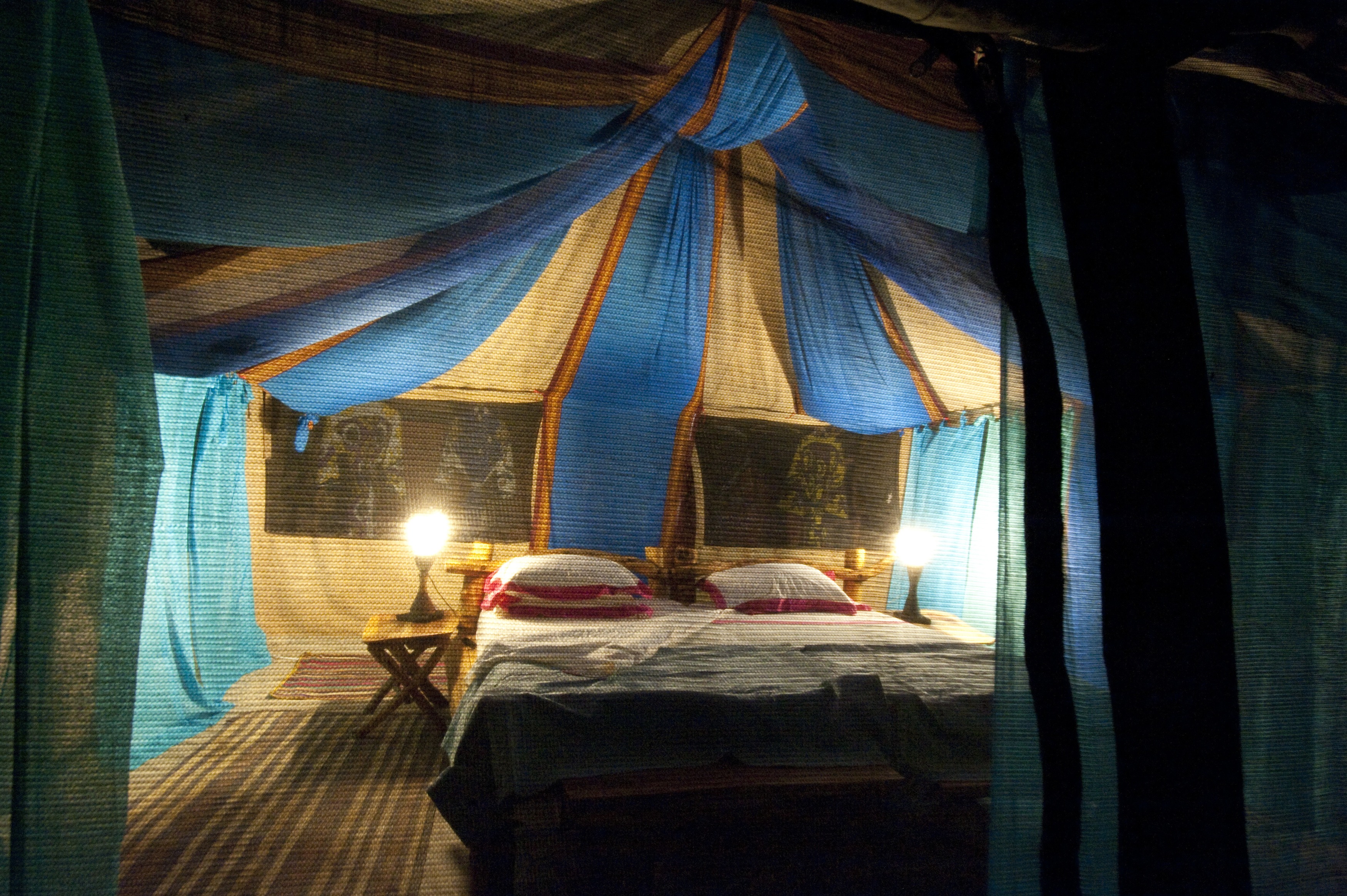 Each room has a king-size bed with cotton sheets, feather pillows, bedside lamps, a torch, towels, a kanga bathrobe and a "bush cupboard" with plenty of space. The wide veranda includes a daybed. Bathrooms are en suite and each built around a tree for maximum shade and privacy. Hand-painted buckets are filled with clean cool water by day, so are steaming hot by the evening. Laundry is collected every day.
Cell phone reception is available through Safaricom/Vodaphone and Airtel, while Wi-Fi is accessible across the camp.

Activities
In conversation with the rangers across Samburu National Reserve, the onsite Elephant Watch Camp guides create a personalised plan for when and where each day, so as to best see the elephants. Lions and leopards can also been seen. A highlight for most guests is also spending time with the Samburu people. 
Impact
Conservation
Elephant Watch camp, perhaps unsurprisingly, enjoys a fantastic relationship with Save the Elephants, a charity founded in 1997 and based in Samburu National Reserve. Observations are shared between camp and charity, and Elephant Watch guides have the rather remarkable skill of recognising every single one of the 66 families that call Samburu home.
The camp fundamentally aligns itself with environmentally responsible practice; all energy is solar based, water is hand-pumped from an onsite well, and all the buildings are constructed using local materials such as fallen trees and palm thatch.
Commerce
90% of the staff at Elephant Watch are local – most from the manyattas bordering the reserves – which provides training and an income for the surrounding communities.
Community
Launched in 2001, the Elephant Watch Scholarship Fund has helped almost 100 children progress beyond primary school into college or university; supporting the next generation of bold ambassadors for the region.
The Fund – recognising how isolation can prevent access to teaching – has also facilitated a mobile education unit, while still funding essential equipment in the area's traditional schools.