0°
35'
15.95" N
37°
28'
44.04" E
Located in Samburu National Park, on the banks of the Ewaso Nyiru river, and owned and run by Iain and Oria Douglas-Hamilton, Elephant Watch Camp is both an eco-lodge of the highest order and the place for anything to do with learning about elephants.
Protected by a mixed copse of acacia and kigelia, and catering for up to 10, Elephant Watch was born out of desire to provide access to – and knowledge of – some of the families of elephant documented in the Hamiltons' longitudinal studies, and to demonstrate how understanding the foraging patterns of elephants should inform our general understanding of conservation and land preservation. An emphasis is placed, therefore, on guests learning about, and experiencing, the methodologies employed in the study of elephants. This means days spent tracking – communicating with and researching the background to – individual elephant families.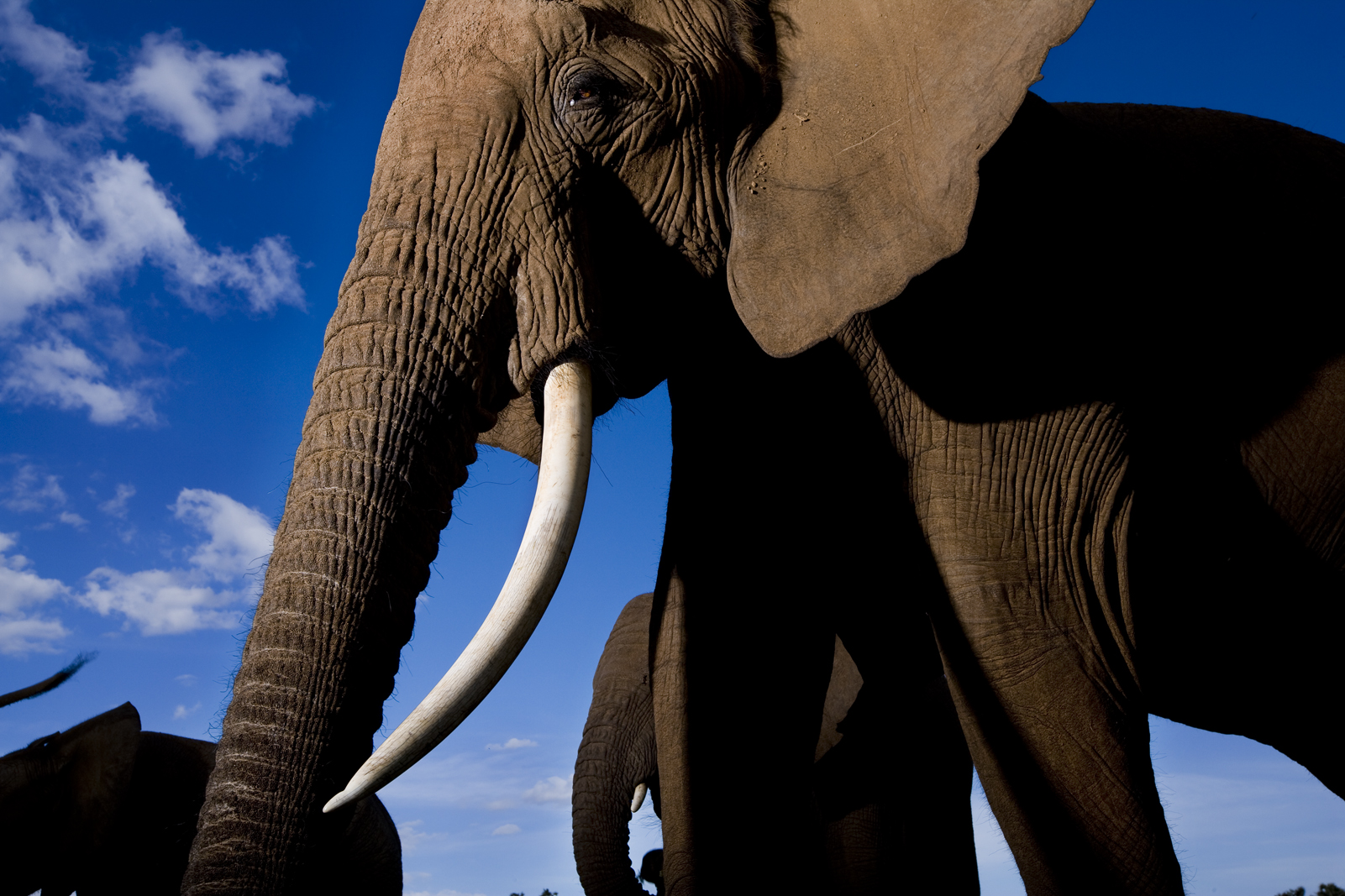 The lodge itself is a stunning build. Including a bar, small library, dining and lounge zones, and reconstructed following floods in February 2010, Elephant Watch Camp is described elsewhere as shabby chic, and its soft furnishings – traditional hand-woven rugs, local artefacts, heavily leafed through hardback books – would certainly suggest as much, but the combination of a definite furniture style and a penchant for brightly coloured materials gives it an individual look that is not in the least bit generic. The seating and tables, for example, are constructed from fallen trees, and no attempt is made to hide their natural lines, resulting in a gnarled design that is as original as it is attractive.
Though described simply as tents, the sleeping areas are equally well designed. Thatched roofs, natural wood supports and a floor bedecked with rugs make for a Bedouinesque feel, and the canvas seems neither overwhelming nor out of place. With the roof extending well beyond the room itself, there is also an enormous verandha-like shaded area – complete with views of the river and surrounding environs. Please note: bathrooms – eco long-drops and solar-warmed showers – are built around nearby trees.
Apart from those involving elephants, activities at Elephant Watching Camp include bird watching and guided day / night drives. Information with regards to the Douglas-Hamilton's work is available from their charity Save The Elephants.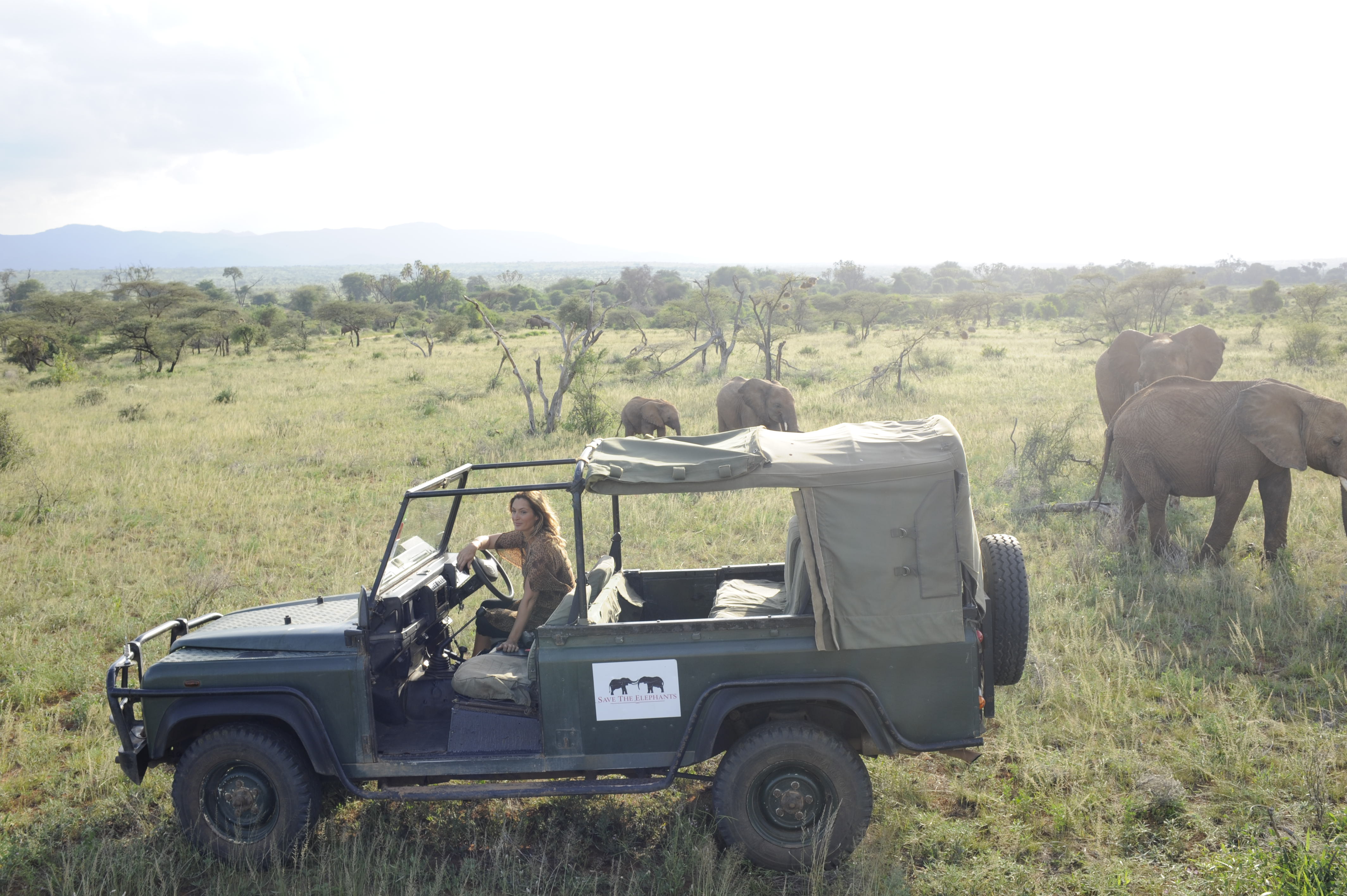 Ethical Information
1. We have developed an Eco camp in every Eco…. way – Ecology – Economy – Environment  – Ecobuilding and Ecofriendly people.
Most of our food also comes from my organic farm.  We train people in organic vegetable farming.
2. We started an Education Project with Save the Elephants (STE). Funds are raised through our guests or when we go on lecture tours – to send poor but intelligent children from the surrounding areas near the Reserve, to 4 years Secondary Schools.  The funds are channeled through the STE Charity Fund. Guests staying at Elephant Watch Camp also support students in further education, university or technical colleges. Apart from that our Education Officers give talks to villages, schools and teachers about Conservation.
3. We also train young people from the surrounding villages, in Conservation and Ecology, and Eco building. They can either do research or learn how to build and run an Eco Camp and become the best guides in elephant watching.  Our approach is more scientific than just "big five."
4. We assist in the development of a primary school on the Western border of the Park.
5. We have a programme to protect the acacia woodlands stretching along 2kms of the river front connected with our camp, by wrapping tree trunks with chicken wire to stop elephants stripping bark.  We encourage others to do the same.
6. We raise funds to help in antipoaching – training scouts – and aerial survey. Moreover we have raised funds for cheetah surveys and lion studies.