Reteti House is an exclusive-use eco-lodge in the Namunyak Wildlife Conservancy, an 850,000-acre reserve in northern Kenya within view of the famous peaks of the Mathews Range. It offers comfort, style, and spectacular wildlife experiences alongside an experience of Africa from 'an insider's perspective'.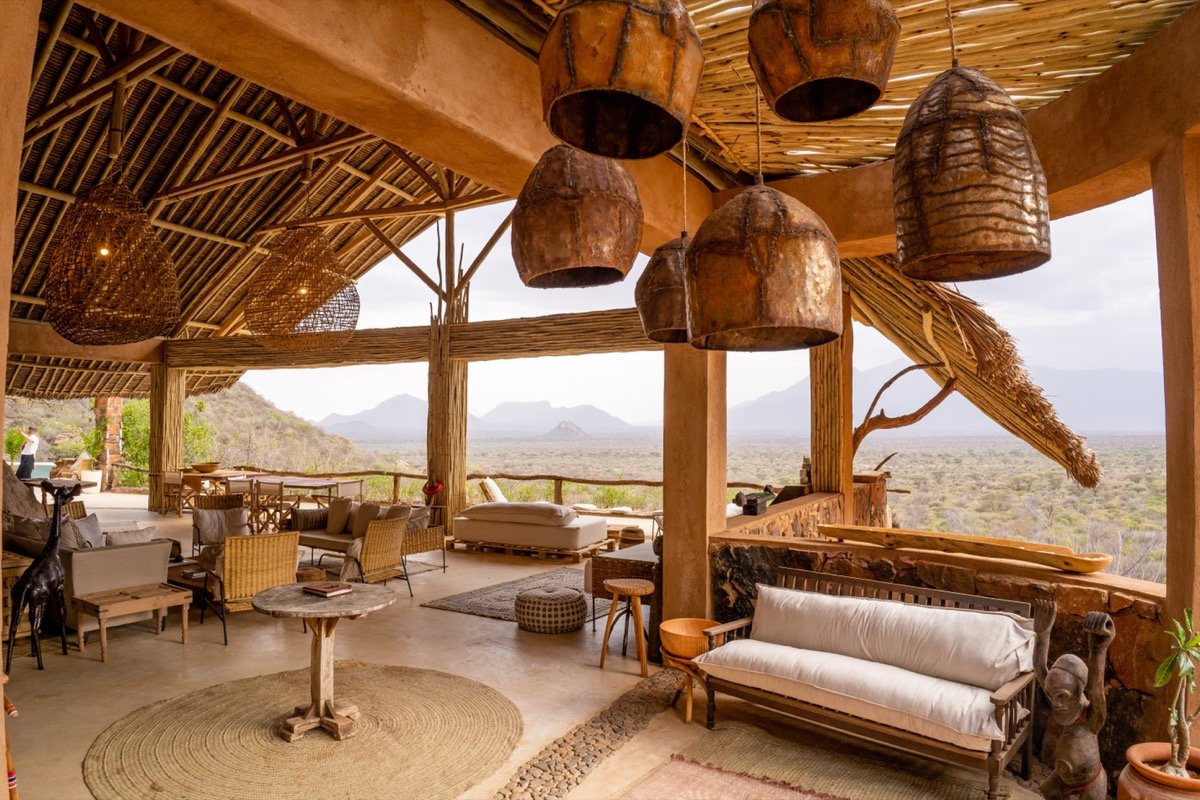 Overview
Reteti House centres around a communal lounge and dining area with open sides that offer views directly out onto the savanna and mountainsides beyond. Thatch, local wood, and local stone combine to give the architecture a welcoming, earthy palette, and furnishings from lounge-chairs to sofas continue the theme, making Reteti House feel very much a part of the surrounding environment and culture. There is also a shared horizon pool in which to cool down while enjoying the views.
Food & service
Guests of Reteti House have their own dedicated guide, host and chef who are expert, highly attentive and will work to accommodate nearly any request. Menus are tailored to the tastes of each group, but will tend to showcase regional produce and Samburu culinary traditions. There's WiFi in the communal area and a daily laundry service.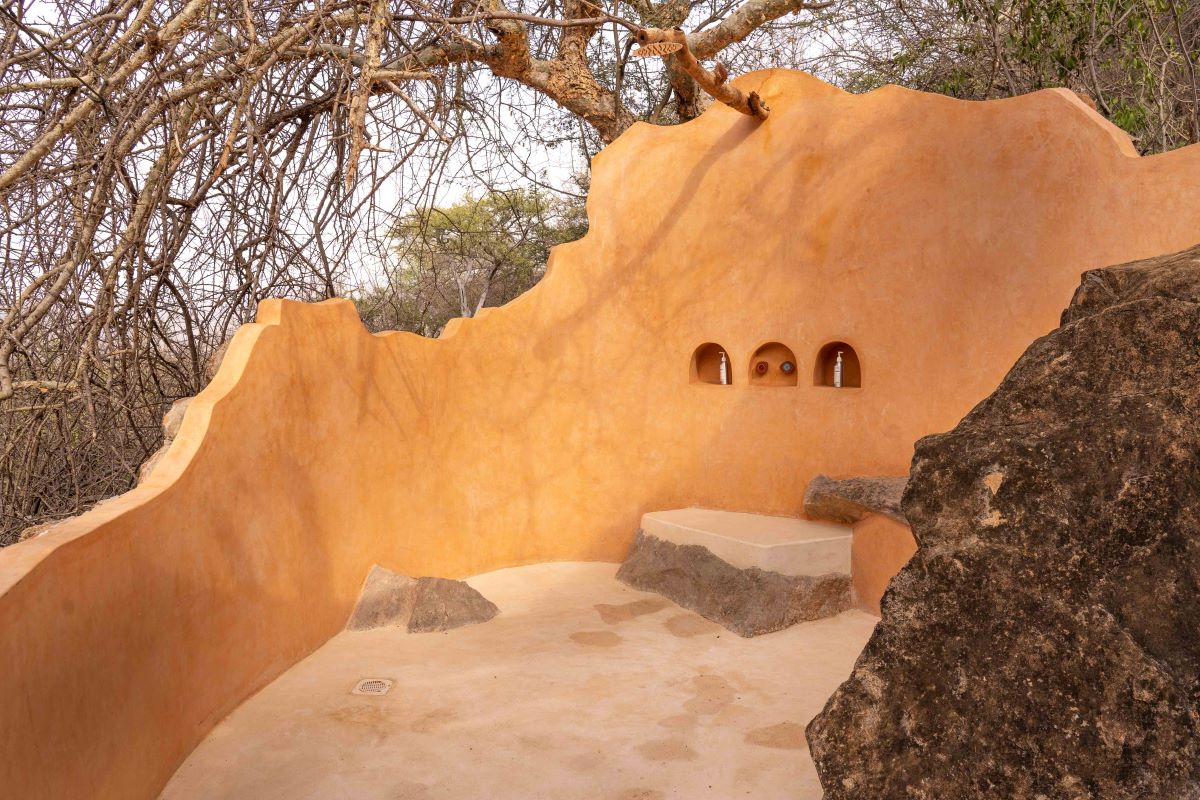 Rooms
Eight to 10 people can be accommodated at Reteti House, across four standalone ensuite rooms. Either double or twin (with enough room for an extra single bed if required), the rooms have an expansive, light feel and share the texture palette of the communal areas. All rooms feature a charming outdoor shower and a private deck with comfortable furniture and views out onto the wilderness of Namunyak.
Activities
A 10-minute walk from the Samburu-owned Reteti Elephant Sanctuary, Reteti House offers exclusive access to one of the true wonders of African conservation. Also available are game drives, safari hikes, trips to the Singing Wells of Samburu tradition and much else besides.
Impact
Founded with sustainability and conservation firmly in mind, Reteti House was constructed from local materials and is entirely solar-powered. The local Samburu community is intimately involved in the management and running of the camp.
Conservation
Between 1977 and 1995 over 30,000 elephant and rhino were killed by poachers and with all the elephants gone, the Grevy zebras and reticulated giraffe went too. Set up in 1995, the Namunyak Wildlife Conservation Trust was established to bring peace to this troubled region.
Working with the indigenous Samburu people, the trust has changed attitudes of the local communities towards wildlife and, most importantly, made the area safe from poachers. Now over 5,000 elephants roam the Mathews range, along with the biggest herd of endangered reticulated giraffe and many other keystone species such as the grévy's zebra, leopard, African wild dog and kudu.
Community
Reteti House is owned and run by Sarara, which set up The Sarara Foundation in 2016, the initiative behind many grassroots and community-owned projects in and around the Namunyak Wildlife Conservancy, including Reteti House and Reteti Elephant Sanctuary. Sarara's ecolodges exist to partner with indigenous peoples and are owned and managed solely by the Samburu community.