Please note that owing to a change in lake levels Lobolo is currently closed.
Located on the western shore of Lake Turkana, Lobolo Camp is an authentic, uncomplicated camp with a clear focus on lake-orientated activities and adventure.
Overview
Meaning 'a place of plentiful water' in the local Turkana language, Lobolo is indeed characterised by the lush green foliage and abundant wildlife that surrounds it. Eight en-suite safari tents provide the private living quarters for guests, and the large dining tent forms the heart of the camp. Please note that due to the camp's unique location there is no Wi-Fi available.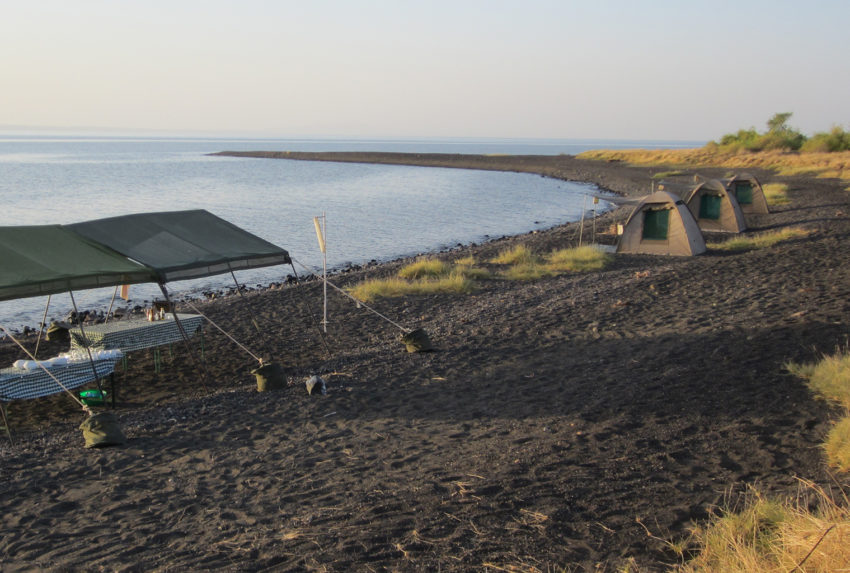 Food & service
The food, served out of the stylish open dining tent, is fresh and makes the most of local fruit, vegetables, and fish. Specific dietary needs can easily be catered for, and the atmosphere at the camp is the perfect balance between relaxed and professional.
Rooms
Although simply arranged, each canvas tent is comfortable and has a breath-taking view of the nearby lake and sandy beach. They also all come fitted with spring water showers, flushing toilets and washbasins, while the raised king sized beds provide a cool, peaceful night of sleep. The feeling here is very much about getting the simplicities right and letting the landscape do the talking.
Activities
Exploring the gorgeous beach is a must, as is climbing the cliff that dominates the camp's skyline and enjoying a sundowner on its peak. Walks in the forest are a fantastic opportunity to birdwatch, and boat trips across the lake to the central island offer guests the chance to visit the renowned flamingo breeding lake and the crocodile crater. A trip to the UNESCO World Heritage Sibiloi National Park is highly recommended.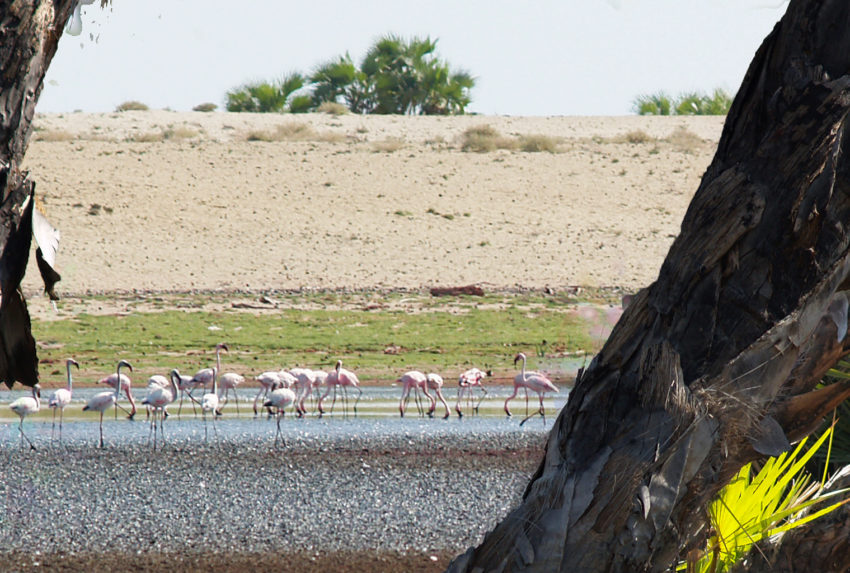 Impact
The camp has a close relationship with the local community, and sensitively-organised cultural visits to meet the Turkana tribe can also be arranged.