Located in the small village of South Horr, in northern Kenya, just in reach of extinct volcanoes, desert plains, and the enigmatic Lake Turkana, Koros Camp is a small and authentic bush camp offering ample comfort in an environment of extremes.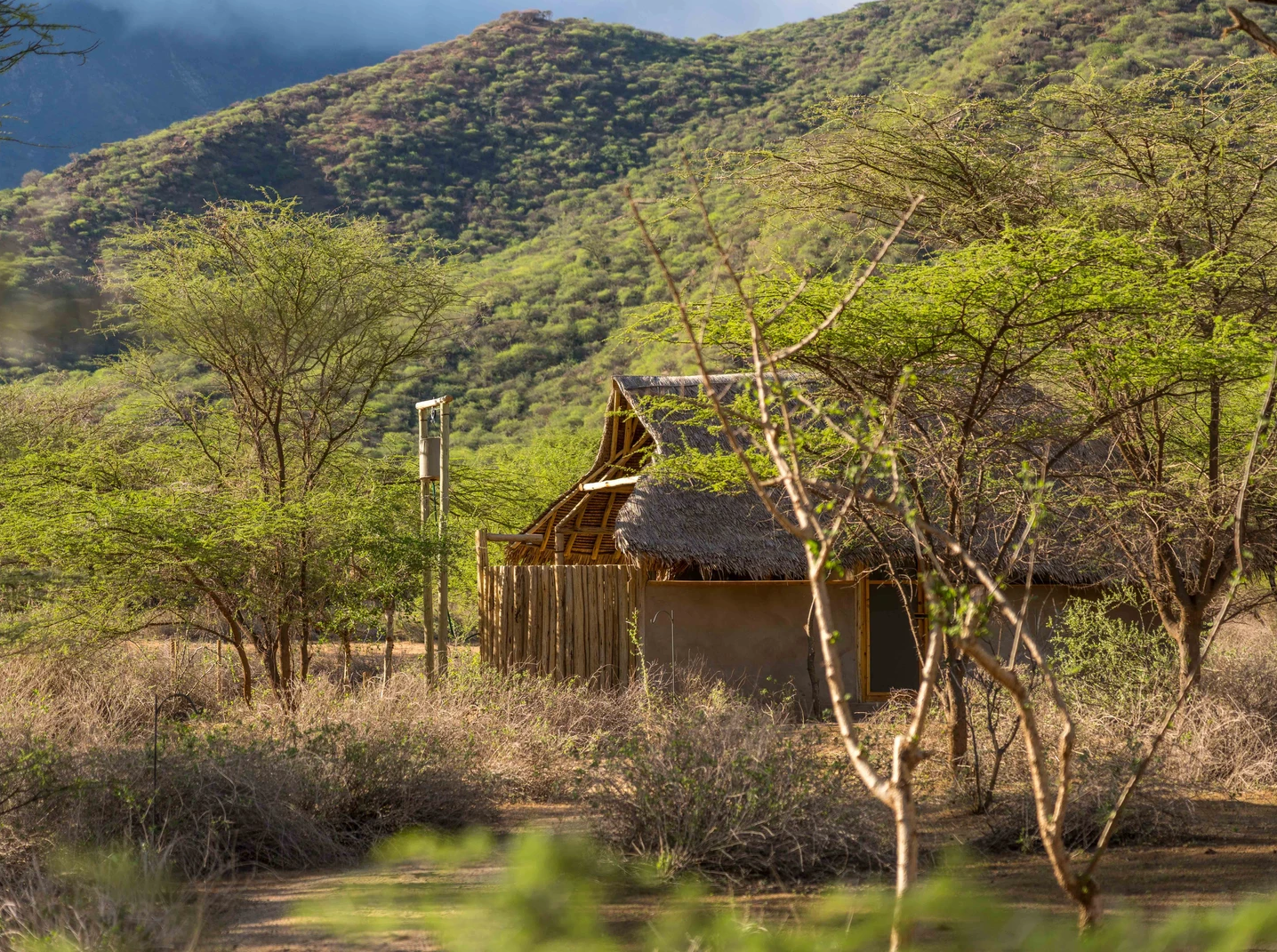 Overview
Koros Camp is a collection of six private rooms and accompanying communal spaces constructed of wooden frameworks, mud walls, and thatched roofs, all perfectly in keeping with the shrub-covered hills surrounding the camp. Dining and lounge seating are both found within one large open-air mess area. The swimming pool and campfire make the most of the camp's spectacular views and star-filled night sky respectively. WiFi is available.
Food & service
Most of the camp's staff belong to the local Samburu tribe, which underpins the camp's community feel and strong emphasis on hospitality. Dishes are simple and hearty, made using a gas cooker or cooked over a barbeque. Offerings include international favourites such as quiche, curry, pizza and kebabs, and plenty of fresh fruit and salads.
Rooms
The six thatched rooms enjoy open-air windows protected by mosquito nets and offer incredible views of the surrounding hills. Two rooms have permanent double beds, while the other four can be made up as doubles or singles. All rooms include an overhead fan, cupboard space, and a writing desk. The ensuite has a flushing toilet and heated bucket-style showers.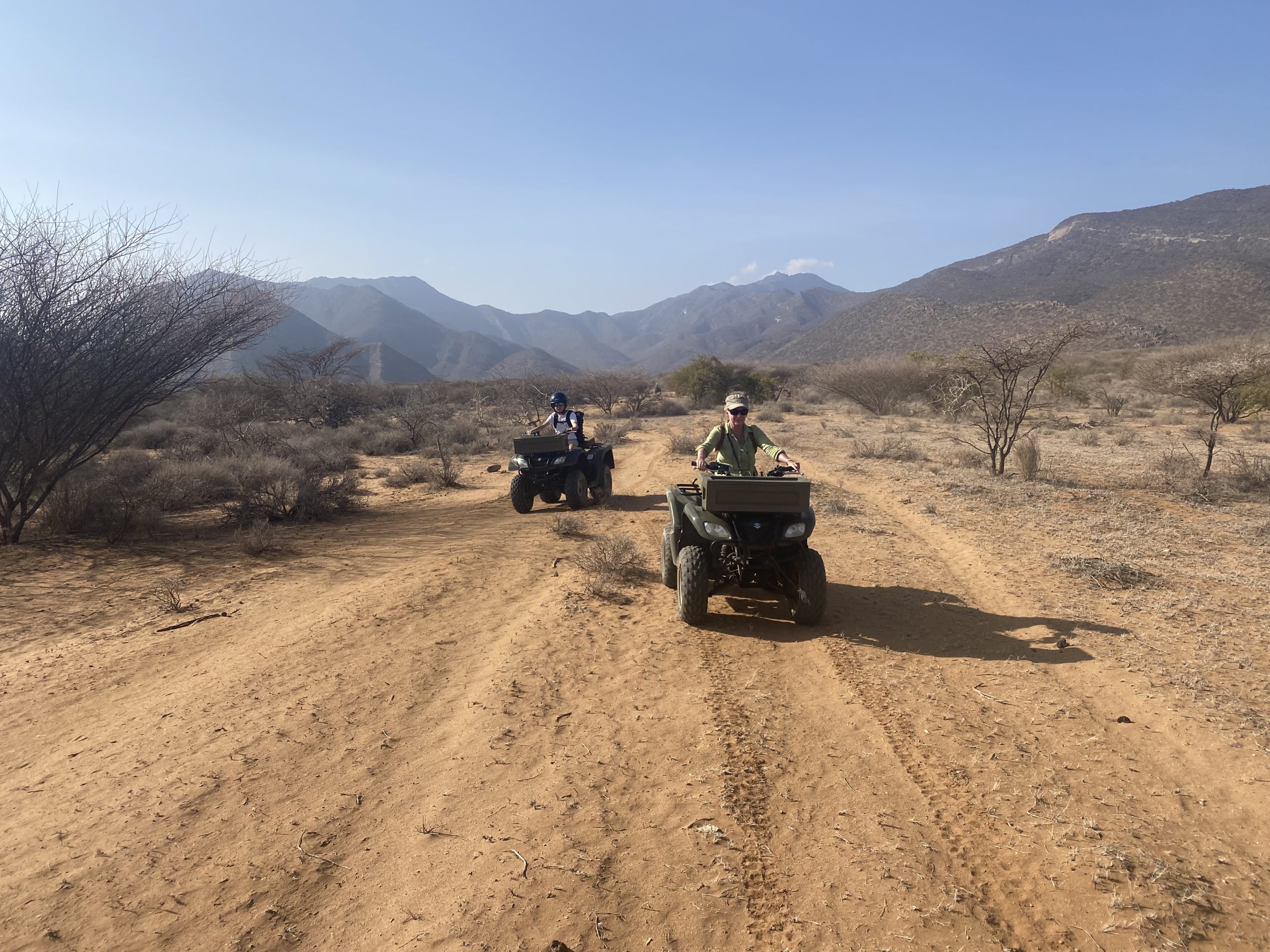 Activities
A visit to the otherworldly Lake Turkana goes without saying during a stay at Koros Camp. Boasting a host of accolades, including being the world's largest alkaline lake, many anthropologists also consider this the cradle of humanity. Guided tours of rock art sites are available alongside fishing and wildlife-watching options. Helicopter rides over this vast and varied wilderness take in volcanoes, green valleys and sand dunes. Quad bike adventures to visit local communities, such as the Samburu and Rendille, can also be arranged. Four-wheel driving across the desert plains of the Chalbi, and hiking the alpine forests of Mount Kulal are yet more unique offerings in this diverse corner of the world.