Kalacha Camp is closed until further notice.
Located in northern Kenya, east of lake Turkana, roughly 40 miles south of Ethiopia, in the Chalbi desert, Kalacha Camp is a both a remote and back-to-basics camp that has unfailingly managed to wow travellers interested in wildernesses that are at once harsh and extraordinarily beautiful.
Overview
Situated by a permanent oasis, the lodge itself is constructed from locally sourced materials, and the doum palm tree is used in almost every aspect of the build – from walls to beams to roofs. Kalacha Camp consists of a circular mess area – seating, bar, dining area – a pool, and 4 bandas.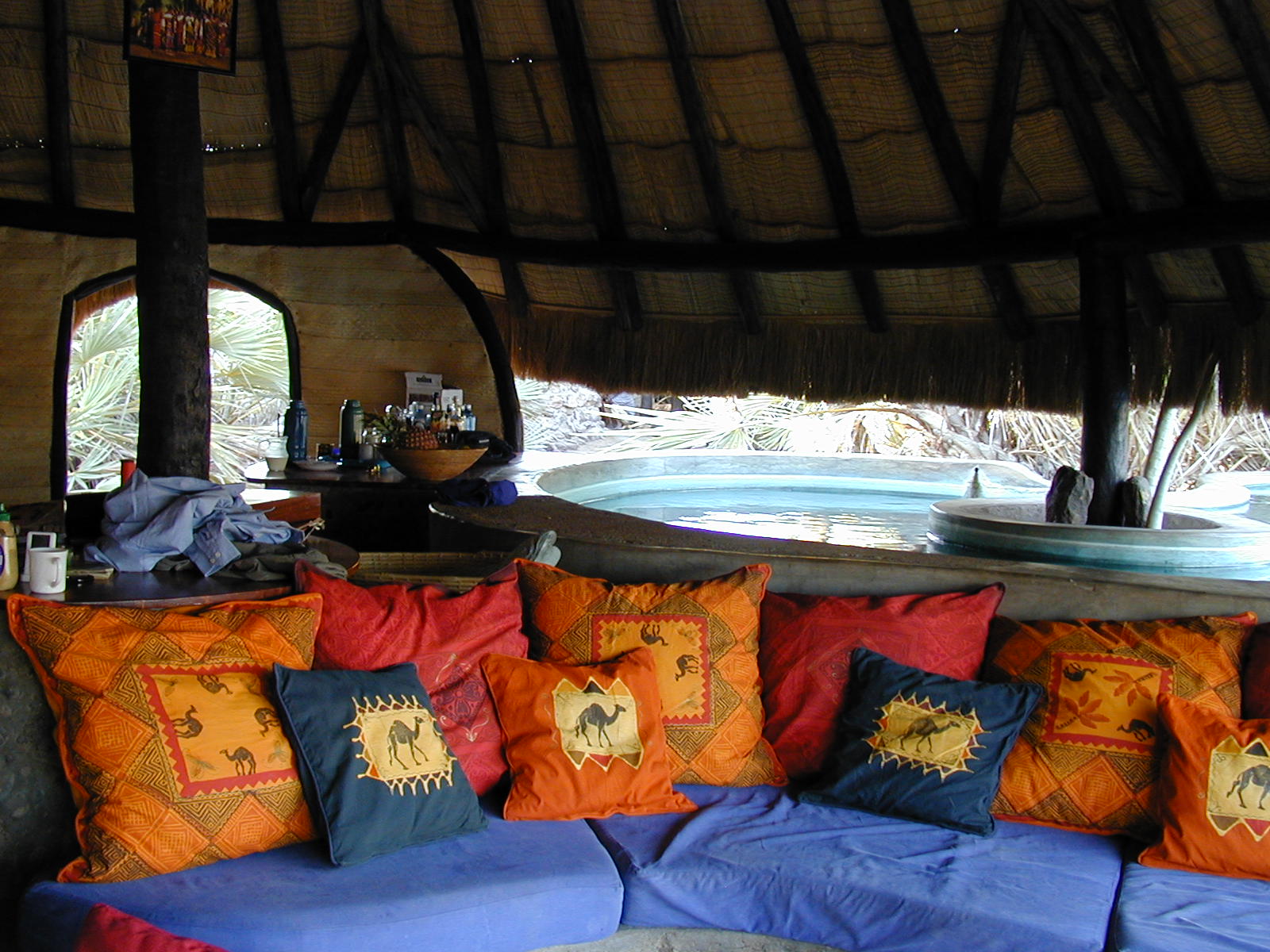 Open, and dominated by huge convex roofs, the buildings' designs are traditional, and are excellent in terms of providing guests with shade and a constant supply of cool (ish) air. The kidney shaped pool reaches into the mess area, which, for guests who prefer their beer in water, makes perfect sense.
Food & service
Both the food and service are first rate.

Rooms
Each banda is en suite – complete with flush toilet and cold shower – and has twin beds and a veranda, which overlooks the oasis. The beds are comfortable, the furniture simple, and the rooms are well looked after.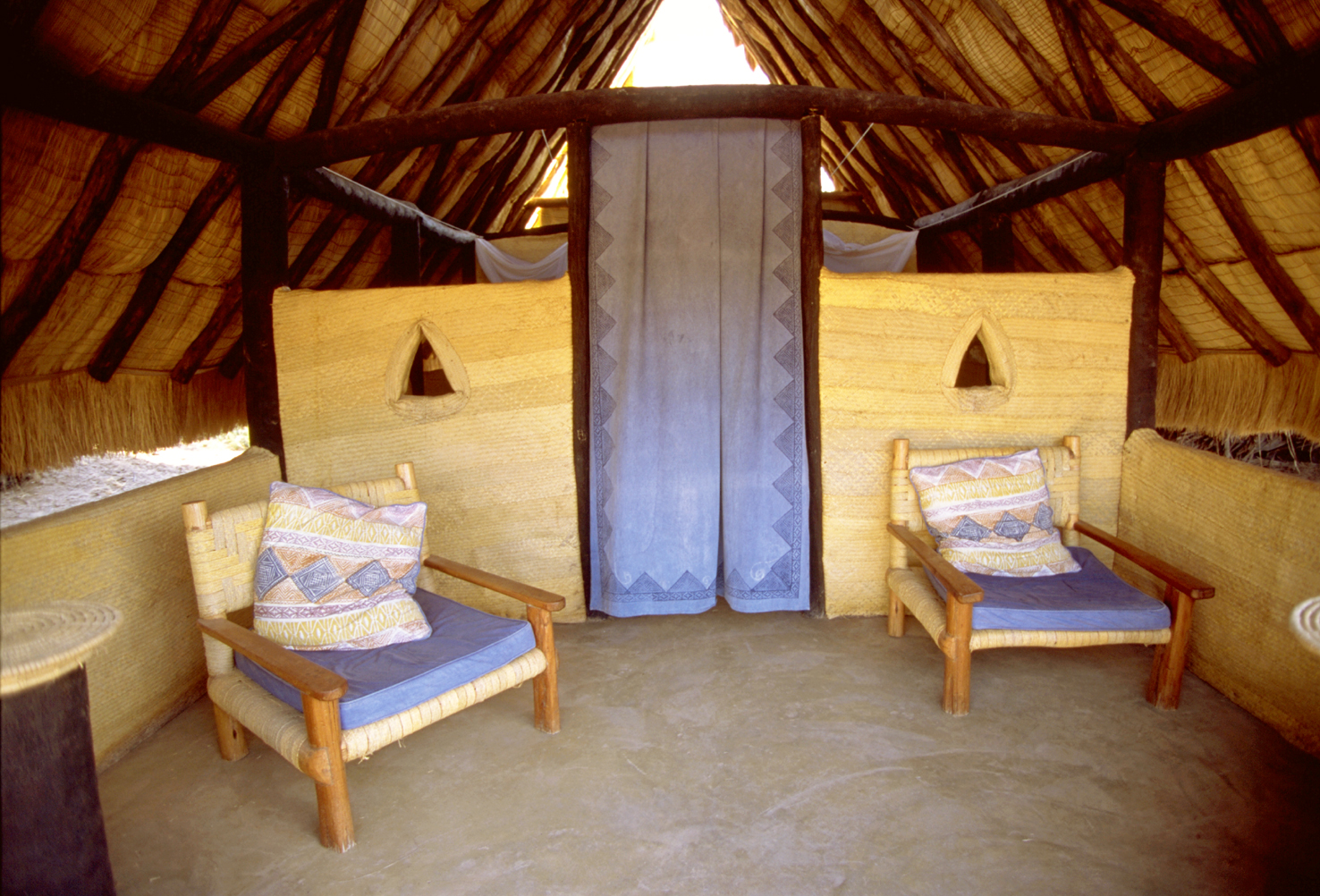 Activities
Activities at Kalacha Camp include watching and being a part of a working oasis (animals drink from it, people use it to replenish their stocks of water), desert bird viewing, cultural visits, rock art visits, fishing trips to Lake Turkana and swimming. Please note: Kalacha is not a wildlife viewing destination.
Impact
Community 
Gabbra run, it is a self-help community initiative, and profits are used to preserve and improve the welfare of the local community.