Located in northern Kenya, in Shaba Game Reserve, on exactly the spot once occupied by Joy and George Adamson (and the setting for much of their work and writings), Joy's Camp is an attractive and environmentally conscious tented camp.
overview
Set about a pool, and fronted by a lawn, succulents and well positioned palms, the main shared area consists of a seating and dining area, a bar and reception. The low seating, Boran throws and coloured glass all contribute to creating an atmosphere that is both relaxed and welcoming. The location of the pool – near and in sight – makes it perfect for families.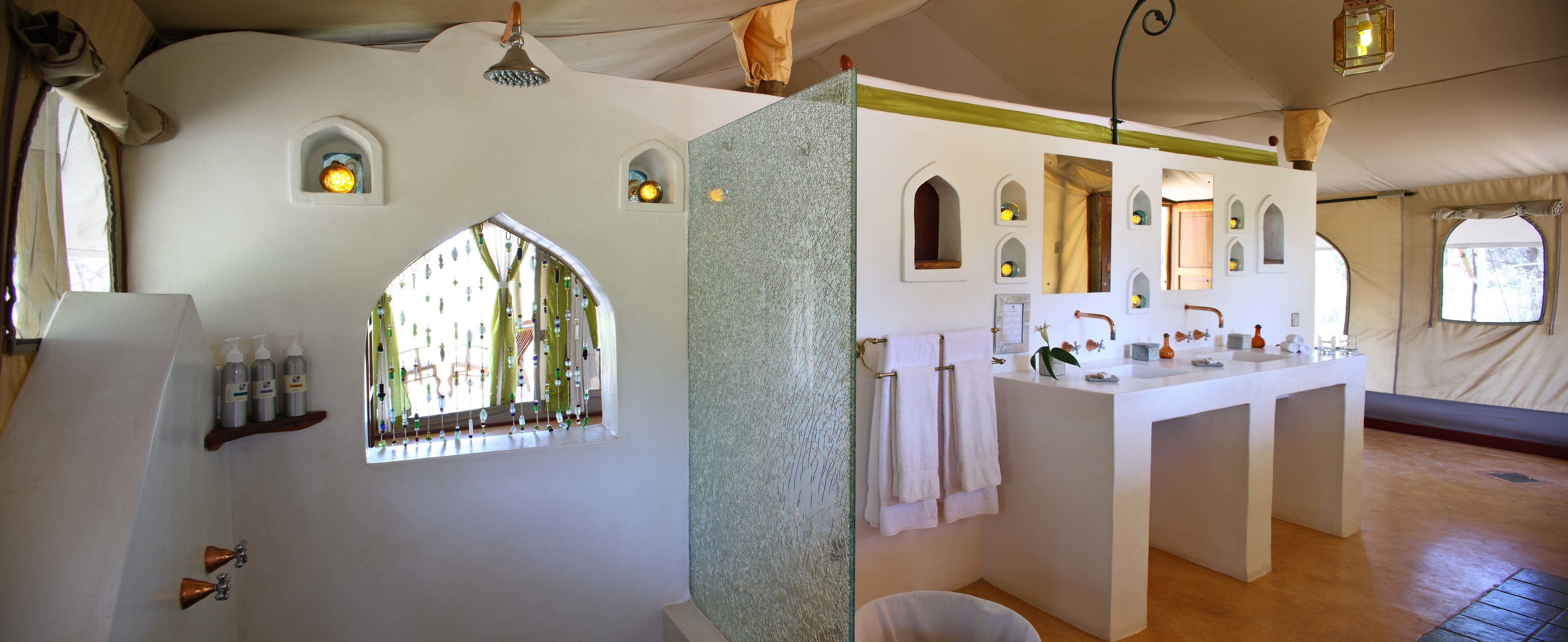 food and service
The food – fresh Italian inspired cuisine – is first rate, as is the service, which is amicable and professional.
accommodation
Described by its owners as Borna chic, each of the 10 en suite tented bedrooms of Joys Camp possesses a main room, a four poster bed, a flush loo, stone floors and a large veranda.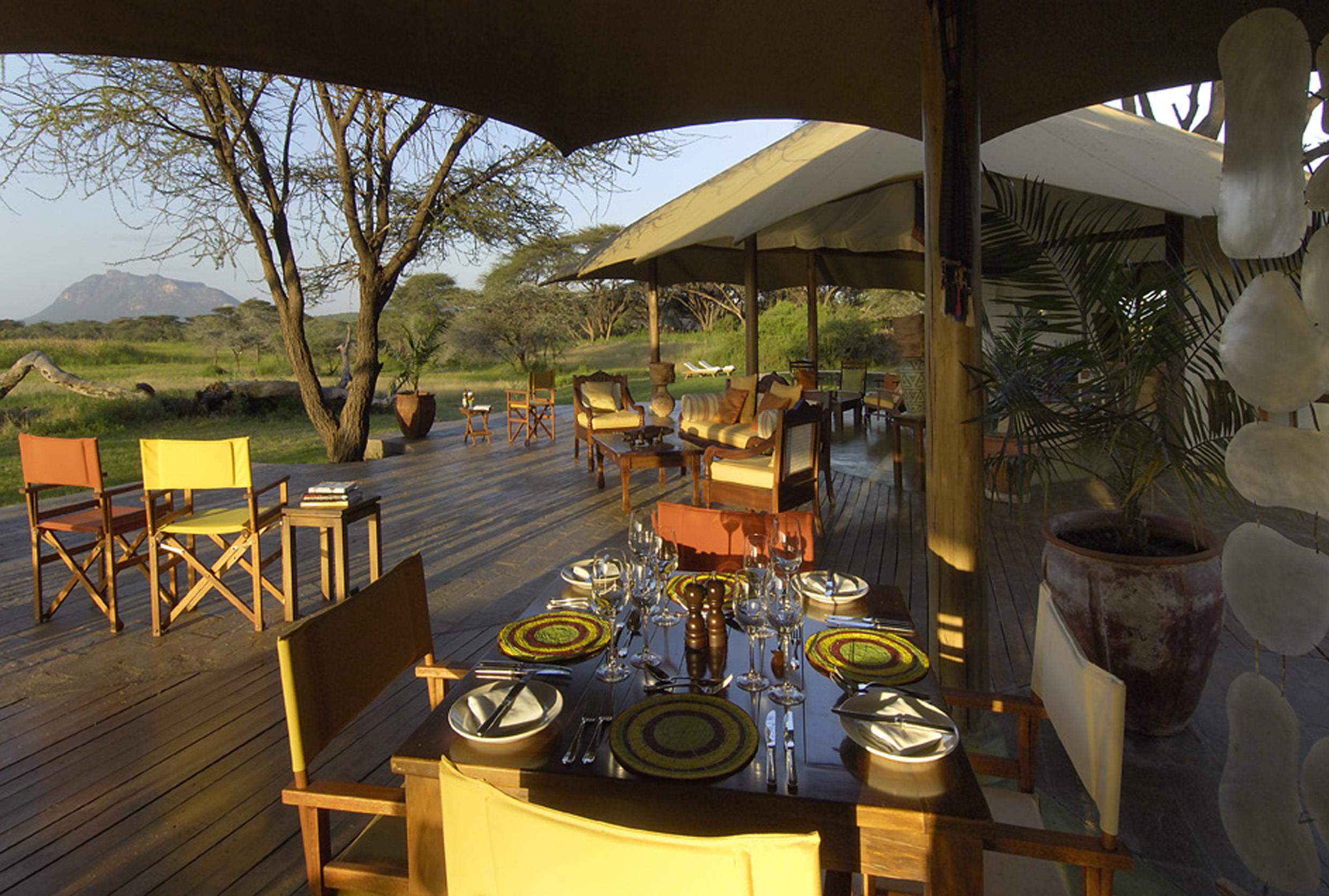 The decor takes its inspiration from the cultural dress and amenities of various nomadic tribes, and there is enough room to accommodate families should this prove necessary. Wi–Fi is available in the reception area.
activities
Activities at Joys Camp include wildlife drives, guided walks, cultural visits (subject to the time of the year), massage, bush picnics and visits to the Joy Adamson Museum.