Backing onto Nairobi National Park with views over a landscape interspersed with large mammals and located halfway between Nairobi's international and regional airports, Ole Sereni is an ideal one-night stop-over for those travelling to and from their next destination.
Overview
Having once housed the US embassy before being converted into what it is today, Ole Sereni has well over 100 rooms, four restaurants, conferencing facilities and a large pool, gym and spa. Whether passing through on the way to a safari holiday or staying to enjoy the buzzing business environment, Ole Sereni has much to offer guests by way of comfort, food and activites.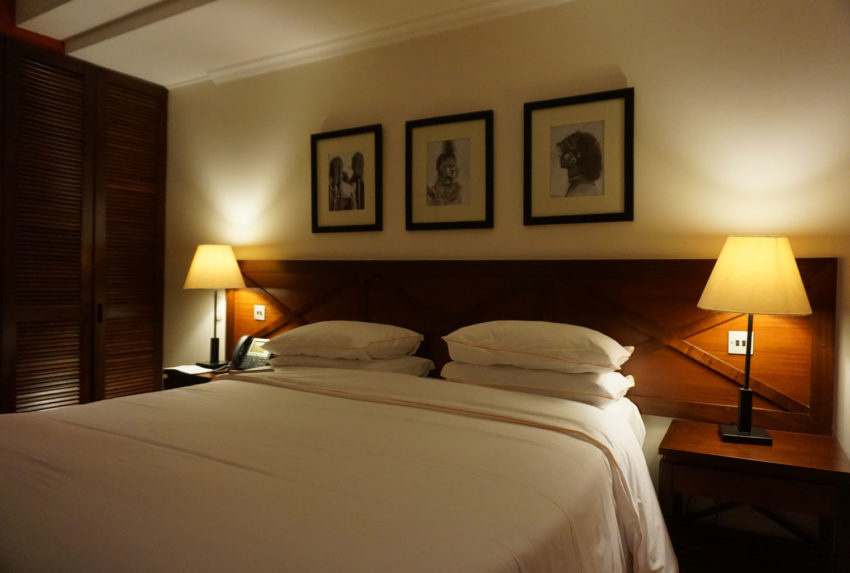 Food & service
There are four dining options at Ole Sereni, all fulfilling a different culinary niche within the hotel, whether that is a speciality sandwich on the balcony overlooking the waterhole, a steak or fresh seafood cooked by a top-notch chef in the classy steakhouse, or an al fresco barbecue watching a live salsa band or simply pub-grub at a bar. Despite the size of the hotel, the service at Ole Sereni is good.
Rooms
Guest accommodation at Ole Sereni comes four classes of room: Superior (58), Deluxe (48), Club (26) and Suite. All rooms are decorated with tasteful colours and dark wood and contain king size beds, en suite bathroom, minibar air conditioning. The suites, which can be found at the top of the hotel, also contain a jacuzzi, four-poster bed and are significantly larger in size.
Activities
Aside from the culinary experience at the hotel, guests can visit the gym, which is open from 6am to 10pm, the salon, with its advanced treatment rooms; or simply bathe in the pool or sit on the deck with a book. Since Ole Sereni is located right on the edge of Nairobi National Park, trips into the park can be organised. The Daphne Sheldrick Elephant Orphanage and the Giraffe Centre is also close by.