Situated just 3km from Nairobi's commercial and business districts, a 30 minute drive (20km) from Jomo Kenyatta International Airport, at the railhead, the last stop before the Rift Valley, The Norfolk Hotel is one of Kenya's oldest, most traditional luxury hotels.
Overview
Opened in 1904, and originally furnished with twelve rooms and attracting the highest profile guests, including Churchill and Roosevelt, the hotel now boasts 165 guest rooms and suites. This has been a gradual development throughout the last hundred years, low rise and sympathetic to the original lodge. The buildings now form a central quadrant and courtyard enclosing private gardens and, despite a full refurbishment in 2004, the Norfolk's character has remained consciously rooted in it's mid twentieth century heyday.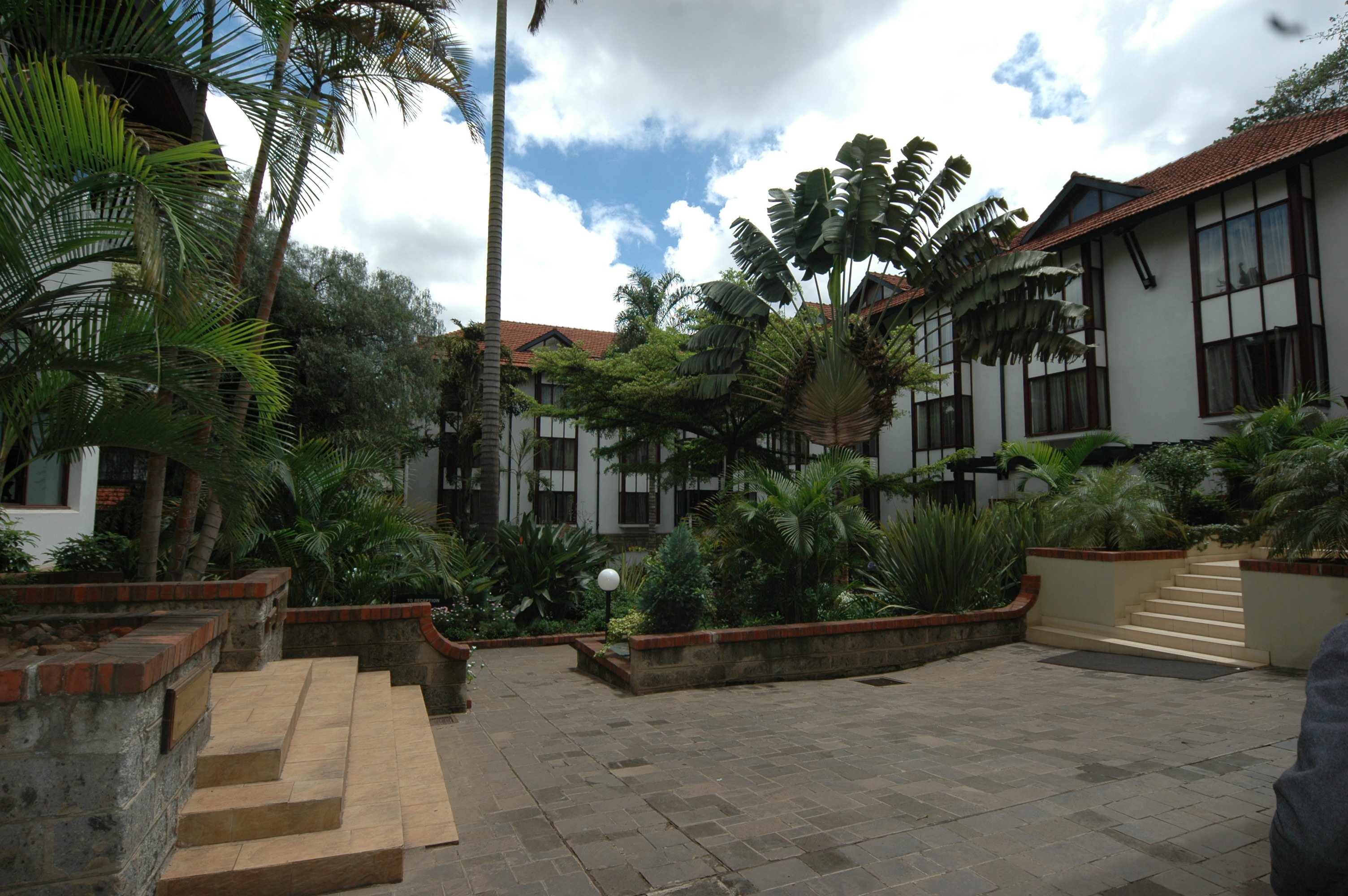 As befitting an establishment of this stature, the hotel's shared areas are spacious, airy and numerous. Large sofas and armchairs lean against white columns or tuck into secluded corners, whilst casual tables and terraces flow into more formal dining rooms. There is a gym, health spa and heated outdoor pool, and the gardens offer a haven of calm, sounds of the city's birdlife a welcome contrast to Nairobi's bustle.
Food & service
The Norfolk Hotel offers five distinct restaurant areas. The hotel's hub and meeting place, The Lord Delamere Terrace, provides an alfresco breakfast and constantly changing buffet menu. Then there is the Tatu, the hotel's award winning flagship restaurant. A contemporary contrast to the historic main building, diners can watch the chefs preparing the restaurant's specialty, Morendat Platinum Beef, as well as various seafood dishes such as Mombasa Spiny Lobster.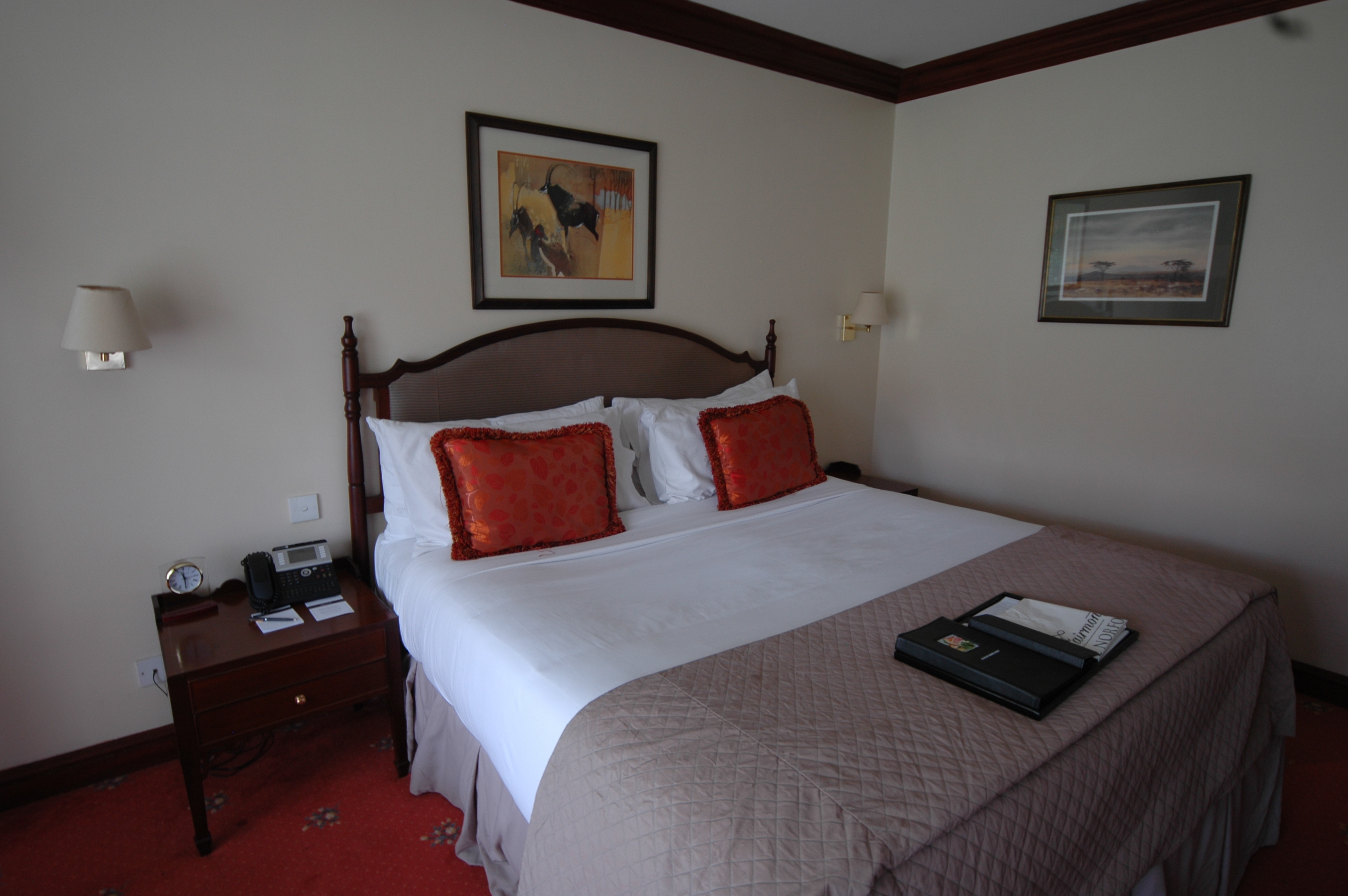 Afternoon cakes and finger sandwiches keep the tradition of High Tea alive on the swirling baroque-like sofas of the Tea Room, while the Cin Cin Wine Bar offers wine, spirits and a champagne with an accompanying menu in a traditionally furnished bar and patio. Also, over looking the pool and Mugumo Gardens, the swimming pool restaurant provides secluded dining with an a la carte menu and drinks served throughout the day. All this is complimented by what returning travellers frequently describe as the most wonderfully personal and attentive staff.
Rooms
Finished to a high standard, the hotels rooms will feel familiar to the international business traveller and fall into two distinct classes, Fairmont and Deluxe. The Fairmont offers plush carpets and sumptuous beds along with a marble bathroom suite and courtyard or fountain garden views. Deluxe rooms offer similar luxury, perhaps turned down a notch and sometimes with limited views – although, do specify, as courtyard and garden facing deluxe rooms are available.
There are also 33 suites, equally luxurious and decorated in a variety of styles. All rooms come with air conditioning, safe, minibar, Wi-Fi access, bathrobes, slippers, full room service and newspapers. Please note, extra beds can be made up on request.
Activities
The hotel also offers full conference facilities with 8 conference rooms for over 150 delegates. Activities include a variety of pub games, swimming, excursions into the city centre and golf at nearby Royal Nairobi Golf Club.