Located in the leafy Nairobi suburb of Karen, at the feet of the Ngong Hills, Manzili House offers luxurious home-stay style accommodation within easy reach of Nairobi National Park and other natural attractions as well as Nairobi's shopping districts and both airports.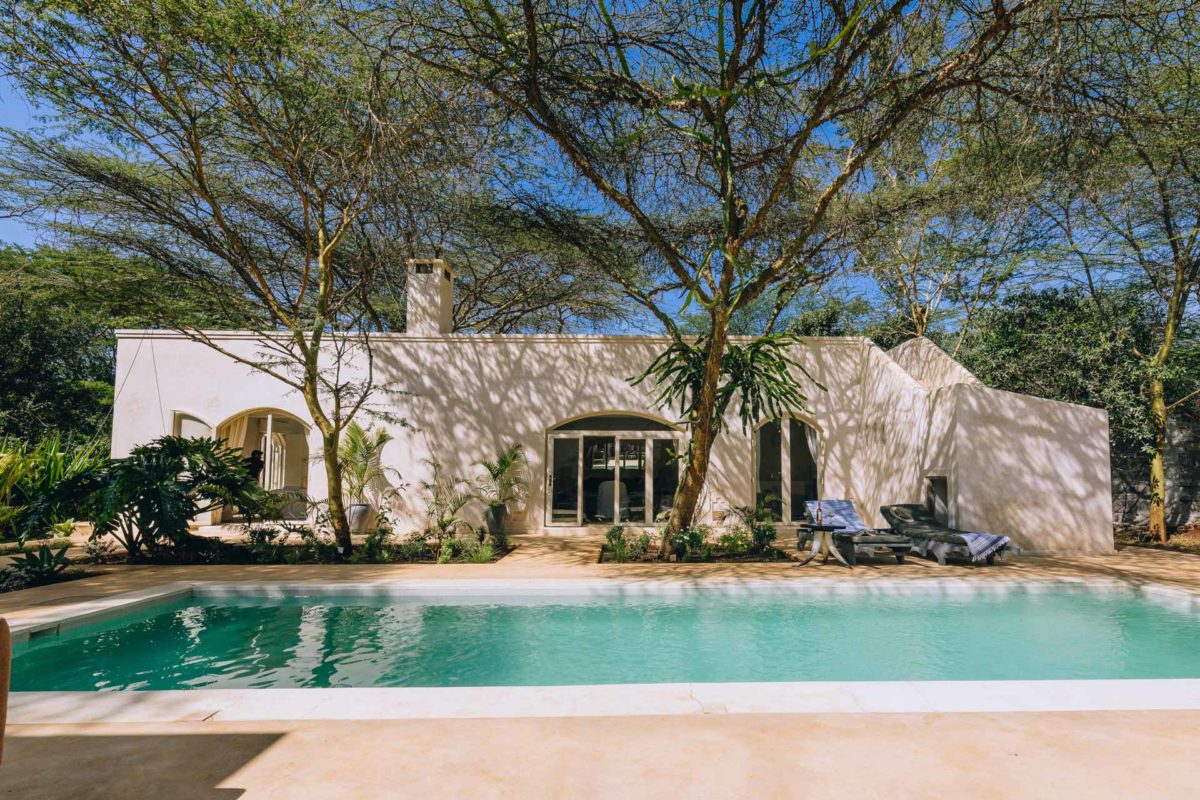 Overview
Comprising two houses – Manzili, the larger, and a smaller one dubbed Manzili Ndoto – Manzili House centres on a courtyard and swimming pool. There is also a bar, lounge, and dining area, with the décor throughout recalling both classic – if minimalist – European styles and the distinctive Swahili architecture of the Lamu archipelago. There are large white stone tables and comfortable furniture on the roof terrace for lounging with sundowners. Accommodation can be booked on a single-room or exclusive-use basis.
Food & service
As Manzili's management themselves say, everything here is geared towards a hassle-free stay. Staff are helpful, friendly, and well-informed, and always happy to arrange extras including airport transfers on request. And while only breakfast is included, high-quality light lunches and dinners are on offer if required.
Rooms
The larger house, Manzili, offers four double or twin rooms, all ensuite, accommodating a maximum of eight. Manzili Ndoto is approximately half the size, with two rooms and a capacity for four guests. Whether booked as single rooms or entire houses, the accommodations are welcoming and luxurious, and elegantly designed and furnished throughout. All rooms have private verandas, and both houses include a large open-plan kitchen, sitting room and lounge with a fireplace. Reliable WiFi is available throughout the property.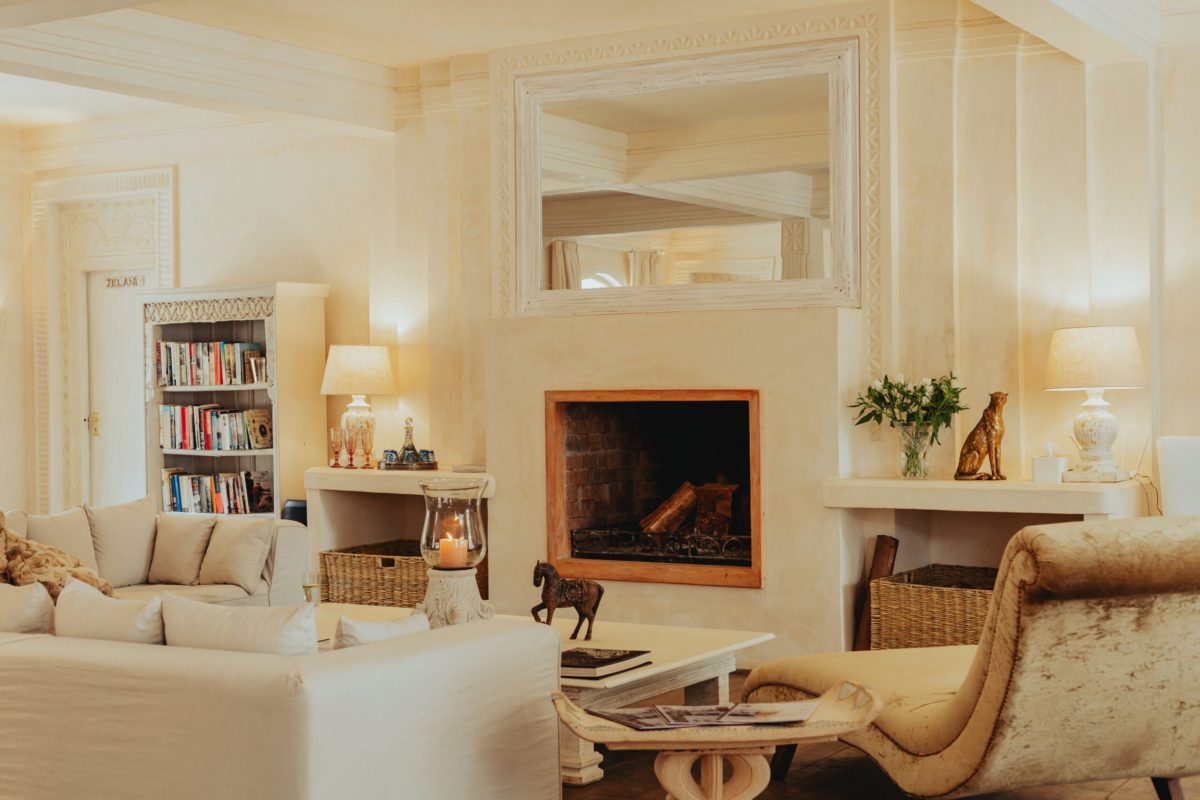 Activities
In close proximity to both the cultural delights of Nairobi and the attractions of the countryside beyond, Manzili House provides convenient access to Nairobi National Park, the Sheldrick Wildlife Trust's elephant and rhino orphanage, the AFEW Giraffe Centre, and much else besides.