1°
22'
59.51" S
36°
44'
58.79" E
Located just outside Nairobi main, in Langata, and set in a beautifully kept garden, Macushla House is an owner-managed bed and breakfast hotel with a reputation for providing its guests with a home away from home feel, and for pioneering a style of accommodation that was, at the time of its inception, something of a novelty.
overview
Consisting of 2 lounges, a dining room, bar, private study and a pool, Macushla – which, in Gaelic, translates roughly as beloved – is, to all intents and purposes, a private house, and can comfortably accommodate up to 10 guests. While no label will ever satisfy its design, the style here is idiosyncratically eclectic.
Animal prints jostle for space with antique furniture, large wrought iron chairs with hand-woven rugs, West African sculptures with banana trees, a concrete dragon with architectural palms, and the overall feel is both intimate and engaging – clearly the eye of someone who knows what they like, and manages, by means of providing a beautiful place to stay, to persuade all and sundry to like it too. Add to this the comfort of wooden floors, white walls and log fires, and Macushla can't fail to please.
food and service
Returning guests continually praise the food and service, and are quick to point out the chef's proficiency with specialist diets, including gluten free meals. Plenty of fresh local produce completes the authentic cuisine.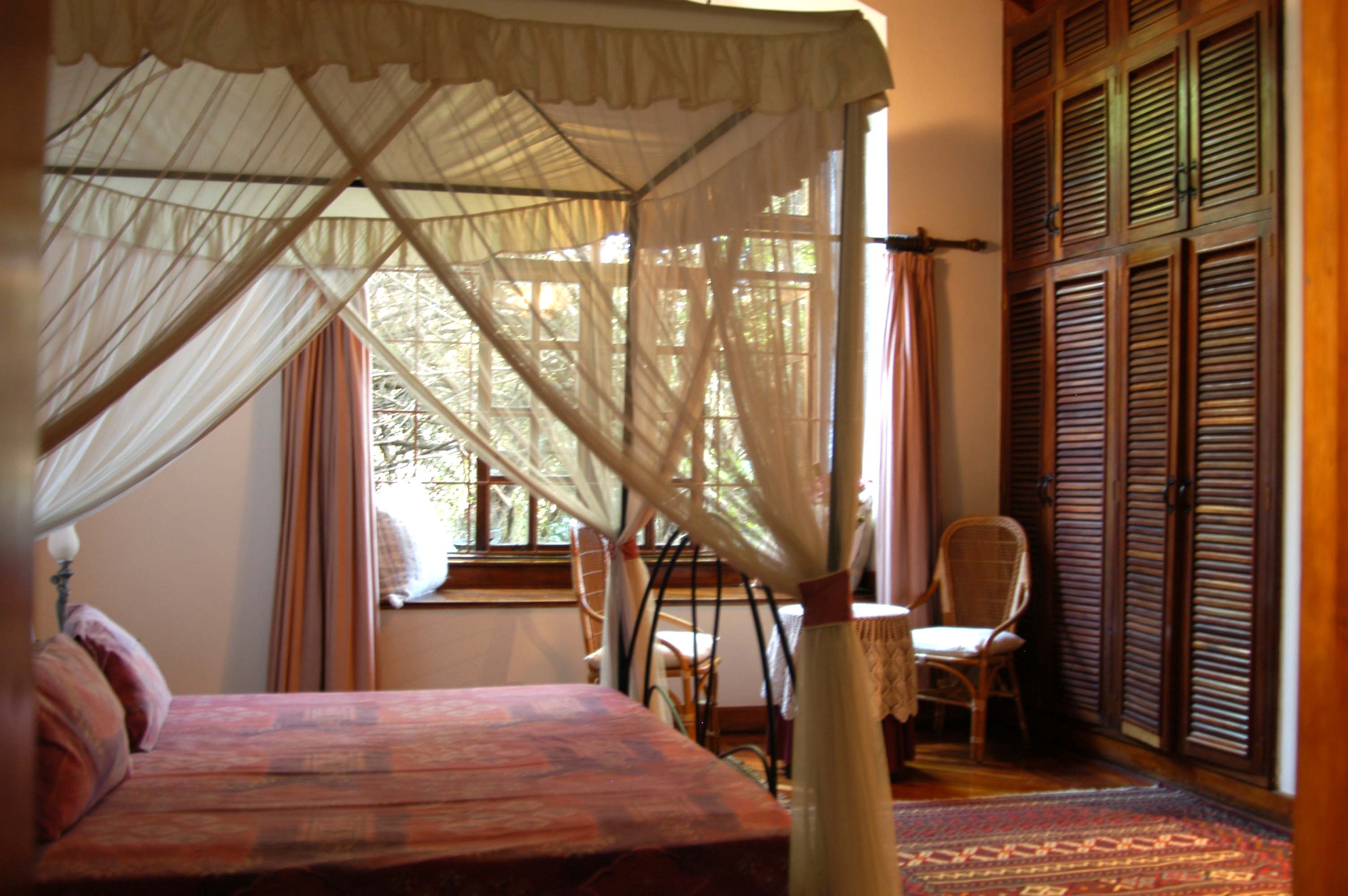 accommodation
There are 6 en-suite bedrooms. Differing in size, some would suit a family, while others are perfect for couples. Each bedroom has a double bed – four poster, wrought iron heads – space enough in which to change, sit and drink/eat, and the decor is, as it is in the rest of the house, beautiful, brave and intimate. Wi-Fi is available, which is strong enough to run basic tasks such as sending emails.
activities
Activities include excursions to Giraffe House, Daphne Sheldrick's Elephant Orphanage, the Karen Blixen Museum and Nairobi National Park. Please note: Macushla House is happy to host conferences, seminars and workshops.