Originally owned and styled by fashion designer Anna Trzebinski, Eden Nairobi is a boutique hotel located in the leafy suburb of Langata in Nairobi, and is just a stone's throw from Giraffe Sanctuary and Giraffe Manor, and is the perfect base for either airport transfers or city exploring.
Overview
Founded in 2021, a former family home, and described by the Financial Times as an 'equal parts hotel, urban sanctuary and artistic hub', Eden Nairobi is a truly unique piece of accommodation. Built by the family in the early 1990s, it was for a short while hotel One Forty-Eight, before being returned to, and entirely refurbished by, Trzebinski and her team during the pandemic.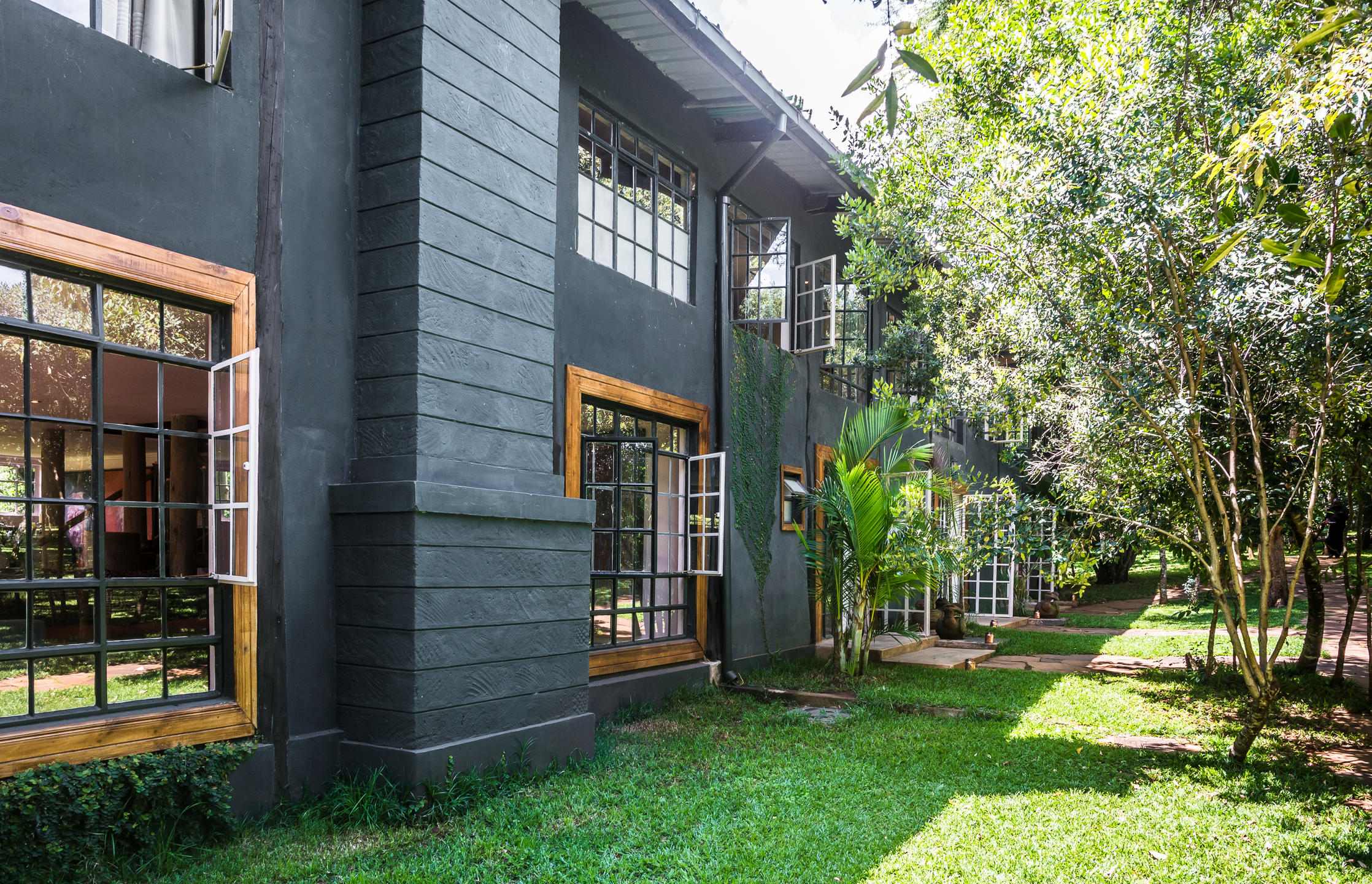 Set within four acres of verdant gardens, it includes the Main House, Tonio's Studio, and Artist-in-Residence Cottage, which combine to offer nine bedrooms, two shared areas, library, a restaurant and bar, media room, attic retreat, treatment room, and Trzebinski's atelier and boutique. Marked by polished wooden floors, a mix of artisanal and Good Design furniture, and over 200 original artworks, the buildings' 30-year-old frames sit well with Trzebinski's modernist sensibility. All have open-plan living areas, with the Main House's veranda extending out into the trees, making it ideal for outdoors-dining. In keeping with its name, the garden's replete with mature trees, peacock, monkey, warthog, and parrot.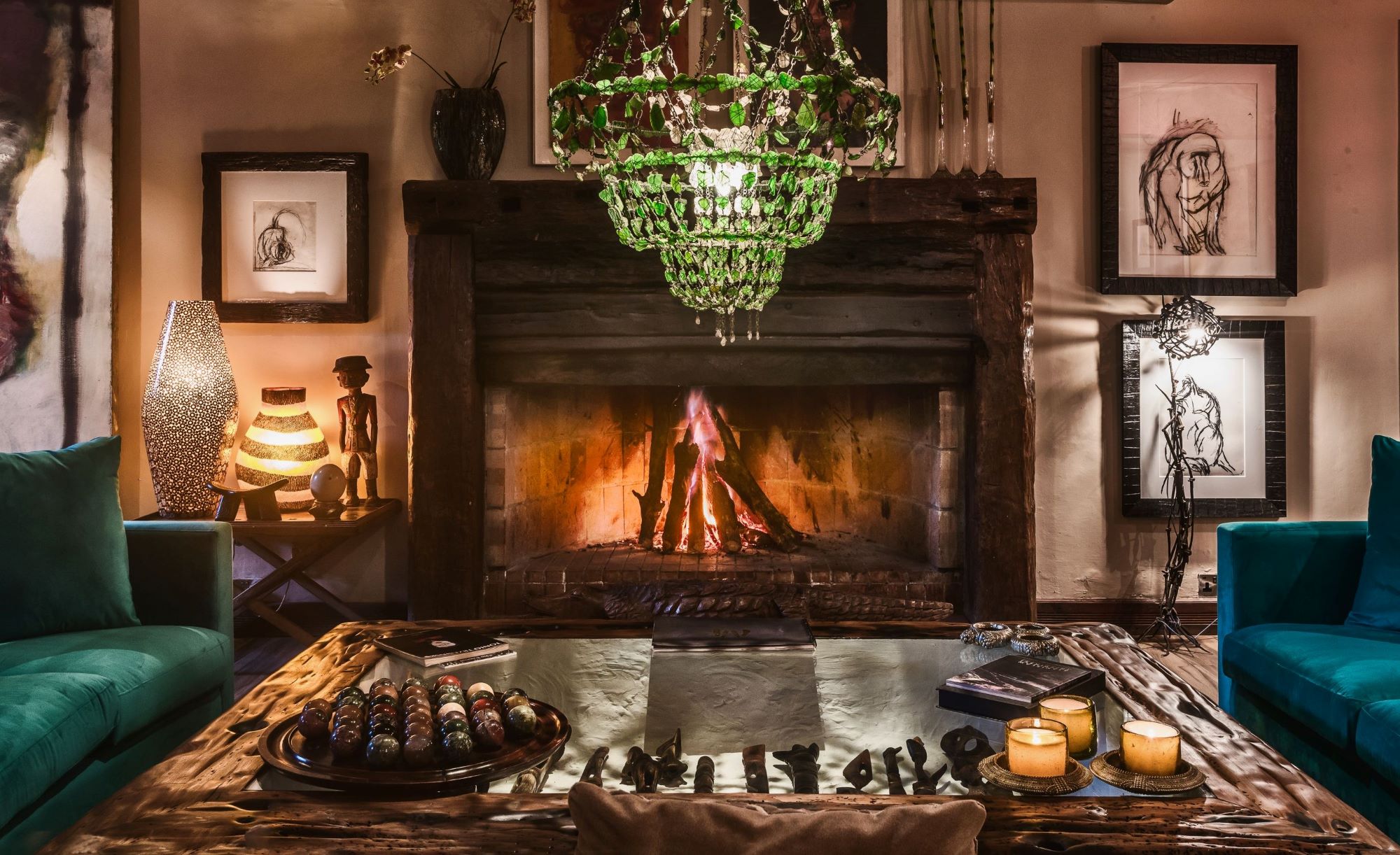 The Main House and Tonio's Studio are both available for exclusive use. The Cottage is self-cater and available for long stays of a week or more. WiFi is only available in the property's media room.
Food & service
The food and service at Eden Nairobi is excellent. Breakfast, lunch and dinner usually take place at the fabulous The Deck, and include à la carte menus. Equally, it's perfectly possible to have lunch or dinner privately, in multiple areas. For those keen on seeing what goes on back-of-house, the Chef's Table offers the opportunity to watch your meal being cooked. For those so inclined, cocktails at the Egg Bar are an absolute must. Do note that lunch and dinner at The Deck are open by reservation to the public and that neither is inclusive.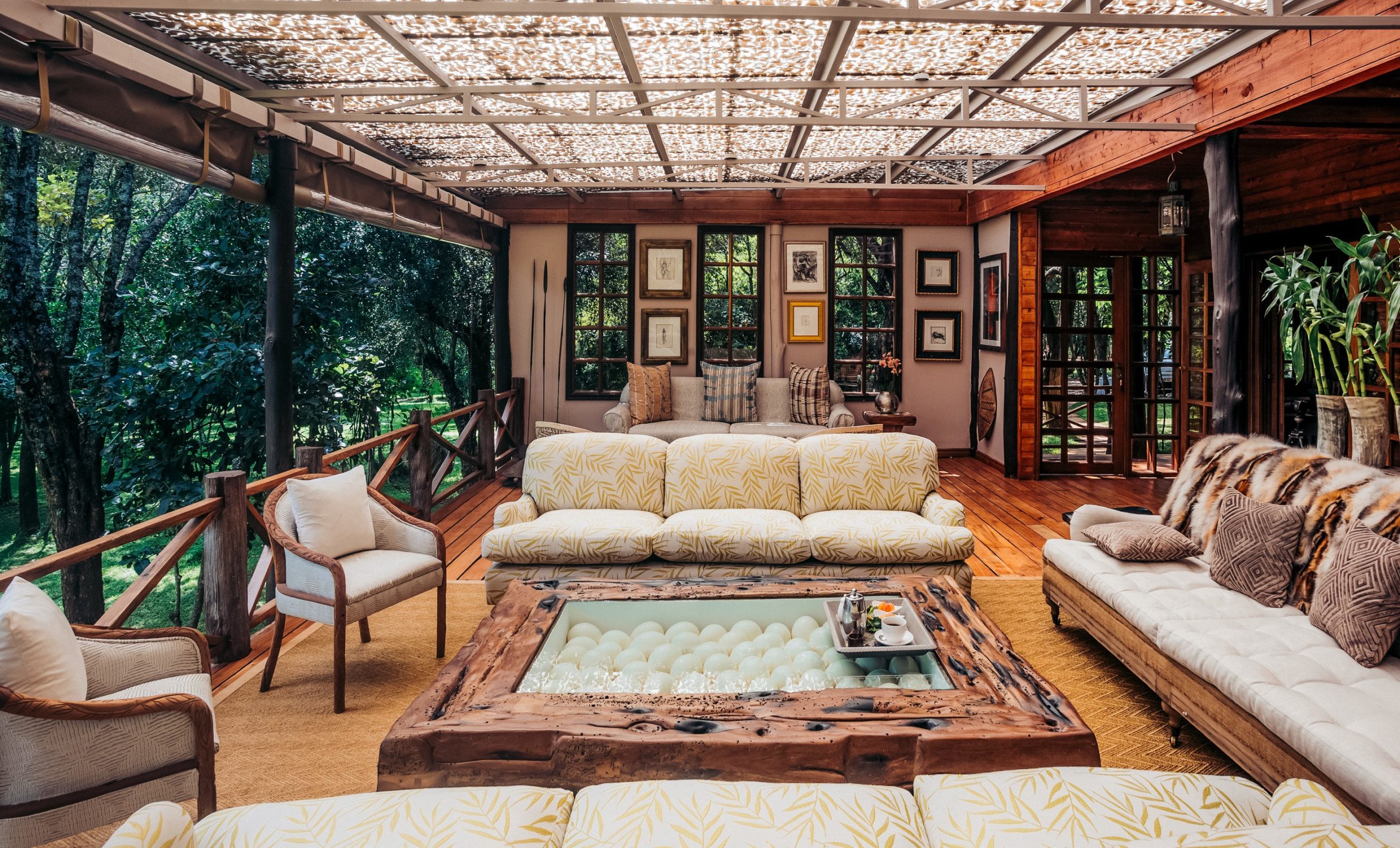 Rooms
The Main House at Eden Nairobi comes with three bedrooms with ensuite bathrooms: Tonio & Anna's Room, Stas's Room, and Lana & Tacha's Room. Tonio & Anna's Room is the wonderfully designed master bedroom and includes a super-king size bed, a daybed, a walk-in wardrobe, and a private veranda. The two remaining rooms are smaller, though similarly beautiful, and include king-size beds. Note that Stas's Bedroom does not come with a bathtub and that none of the rooms convert to twin.
Tonio's Studio consists of three double-story studio lofts and two bedrooms. Lofts 1, 2 & 3 are located on the ground floor and include king-size beds and ensuite bathrooms with showers. The two bedrooms Garden View and Forest View come with king-size beds and ensuite bathrooms. The Lofts can be converted into twins, but the bedrooms cannot. While it is unlikely that guests will stay in the Cottage, do note that it has a double bedroom with an ensuite.
All rooms include filtered water, mosquito nets, natural products, and a safe.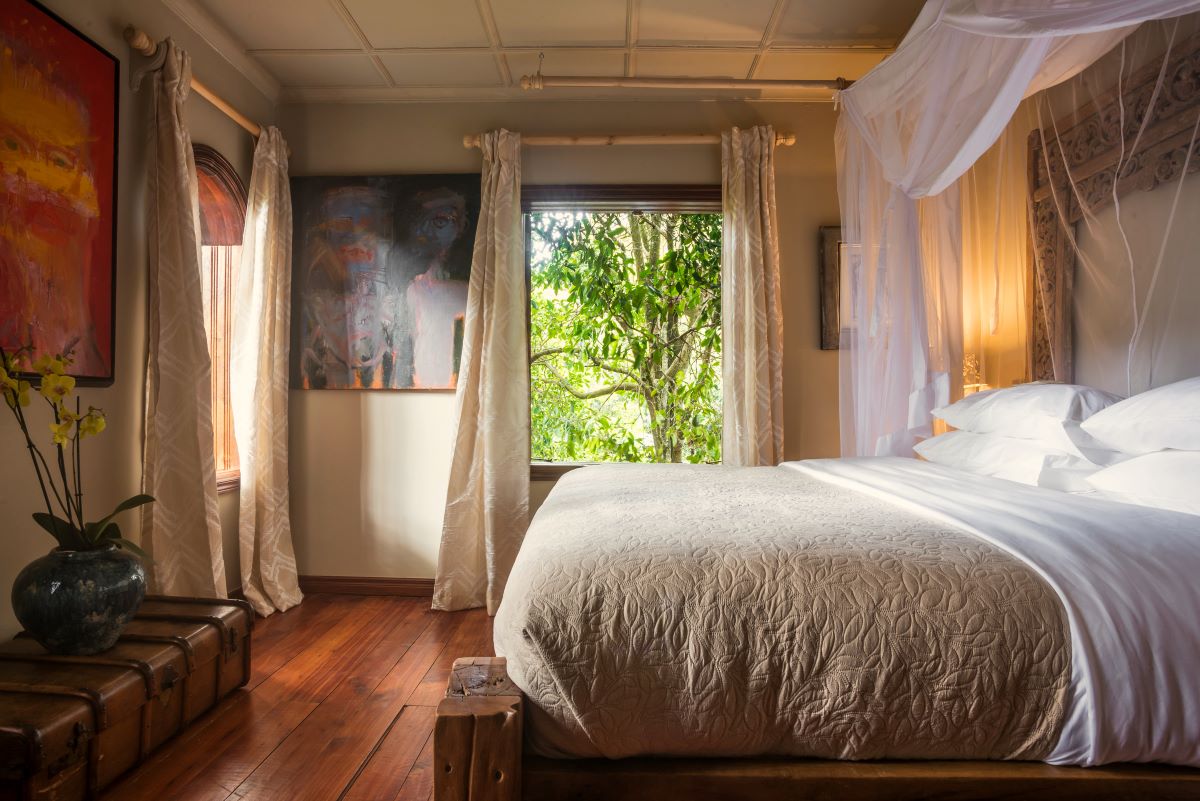 Activities
Activities include meditation, spa treatment, walking the garden, and enjoying being immersed in the cultural experience that is Eden Nairobi. At the same time, it is the perfect base from which to explore Nairobi, either visit visiting the AFEW centre or Nairobi National Park or taking a shopping excursion into the city. Cultural activities include artisanal workshop tours with Gladys Macharia and art studio visits with Olivia Constantine. Costs for these can be provided on request.
Impact
Community 
Eden Nairobi has a philanthropic arm, the Eden Project. A platform for social and cultural ventures, it is sponsored by activist Kathy Eldon's Creative Visions, and serves to 'bust stereotypes about age, race, religion, and gender.'
Conservation
Eden is making every effort to reduce its environmental footprint. Initiatives include: 'Reducing the use of single-use plastic by ensuring all drinking water is obtained from the hotel's own borehole and then purified for drinking. Using solar energy to heat the hotel's water boilers. Recycling all water waste onsite to water the grounds. Waste recycling and composting through Taka Taka Solutions. Ensuring only natural biodegradable cleaning products are used for cleaning, washing and laundry. Minimal use of fossil fuels. No cut flowers but rather living plants. Ensuring all vegetable waste gets fed to Eden's resident guinea fowl, peacocks and other visiting wildlife.'