Located in Meru National Park, and built into the side of Mughwanga Hill, Elsa's Kopje (small hill) occupies George and Joy Adamson's original camp, and it was from here that they finally released Elsa into the wild.
Designed to blend into the side of the hill, Elsa's Kopje is a quiet, unobstrusive and beautifully understated camp. Made from wood, stone and thatch, the main lodge – complete with horizon pool – consists of a dining room, bar and lounge, and its overall design fuses a traditional upcountry style with a mellow bohemian look. Period dining tables, chairs and mirrors sit well, therefore, among the muted colours of large cushions, handmade rugs and lanterns. The food is Northern Italian – though a range of local and international dishes are also available – and the service is outstanding.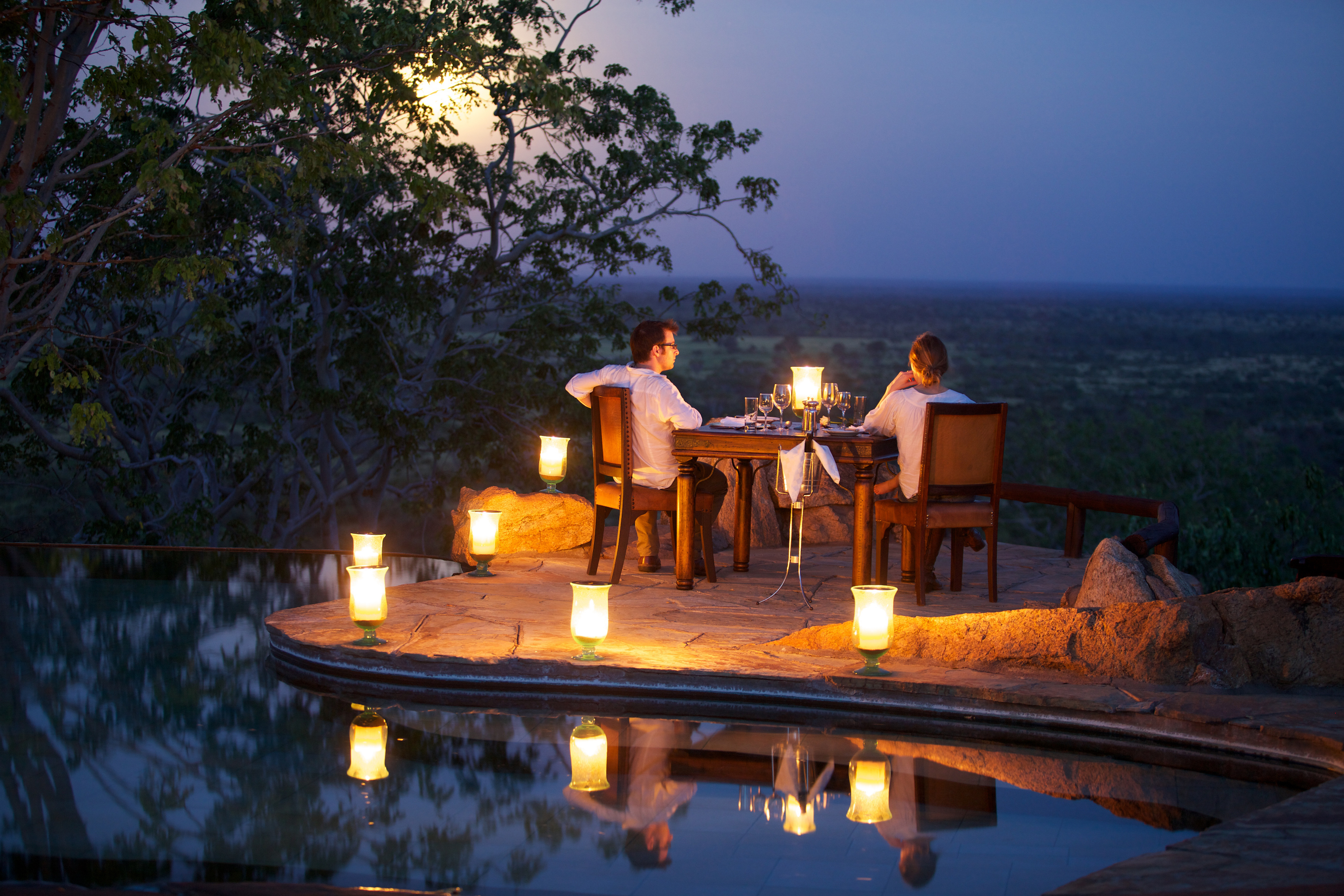 Elsa's Kopje has 10 cottages and a private house. Each cottage is thatched, en-suite, double or twin, and opens out onto the plains below. The newest cottage, Elsa's Honeymoon Suite, splits the main room into three levels. Elsa's Private House is a two bedroom – double and twin – house, with its own dining room, lounge and swimming pool. Built from local materials, thatched and elegantly designed, each cottage makes the most of its hilly foundations, and – be it a raised four poster bed, or a secret set of steps – each contains something original, something that belongs to that part of the kopje.
Activities include game drives, guided walks, bush breakfasts, sundowners and cultural visits.