Located in Meru National Park, and built into the side of Mughwanga Hill, Elsa's Kopje (small hill) occupies George and Joy Adamson's original camp, and it was from here that they finally released Elsa into the wild.
Overview
Designed to blend into the side of the hill, Elsa's Kopje is a quiet, unobtrusive and beautifully understated camp. Made from wood, stone and thatch, the main lodge – complete with horizon pool – consists of a dining room, bar and lounge, and its overall design fuses a traditional upcountry style with a mellow bohemian look. Period dining tables, chairs and mirrors sit well, therefore, among the muted colours of large cushions, handmade rugs and lanterns.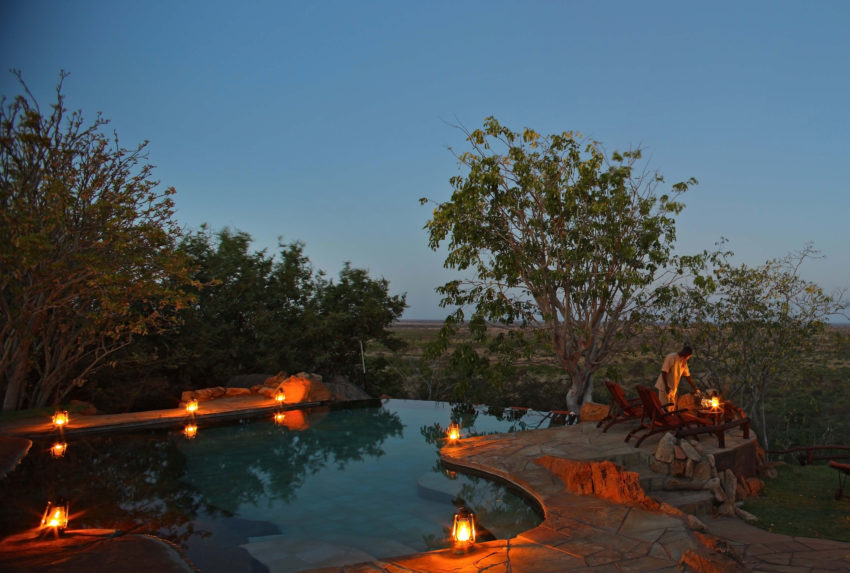 Food & service
The food is Northern Italian – though a range of local and international dishes are also available – and the service is outstanding.
Rooms
Elsa's Kopje has 10 cottages and a private house. Each cottage is thatched, en-suite, double or twin, and opens out onto the plains below. The newest cottage, Elsa's Honeymoon Suite, splits the main room into three levels. Elsa's Private House is a two bedroom – double and twin – house, with its own dining room, lounge and swimming pool.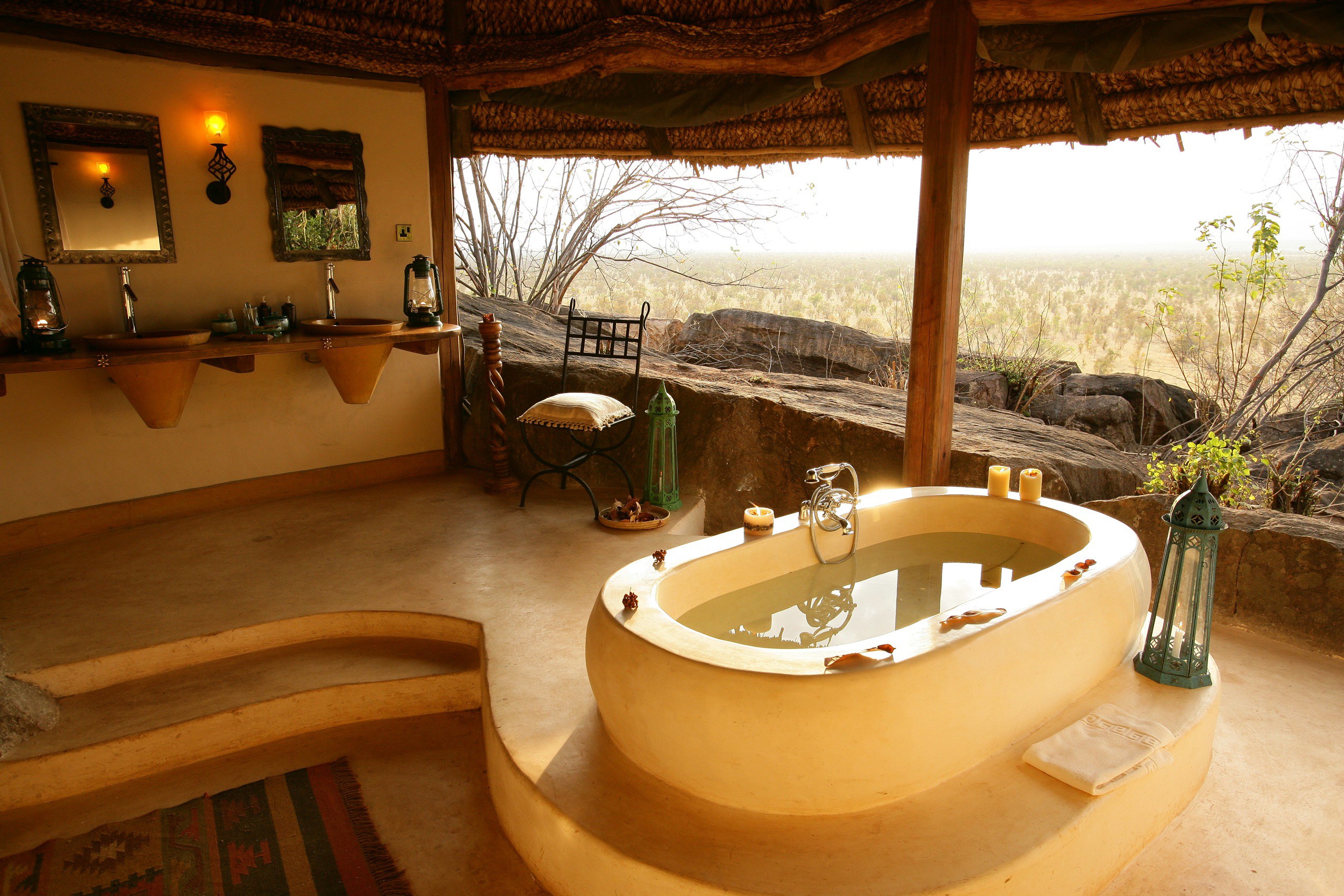 Built from local materials, thatched and elegantly designed, each cottage makes the most of its hilly foundations, and – be it a raised four poster bed, or a secret set of steps – each contains something original, something that belongs to that part of the kopje. Wi-Fi is available across the camp.
Activities
Activities include wildlife drives, guided walks, bush breakfasts, sundowners and cultural visits.
Impact
Conservation
In recognition of is high level of environmental responsibility, Elsa's Kopje has been awarded "Gold Level" by the Kenyan Ecotourism society, and in 2016 achieved "Silver Level" international certification with Sustainable Tourism International.
The lodge consumes a minimum amount of energy through investments in LED and energy saving bulbs, solar water heaters and power to supplement the generator, limiting diesel generator use to only 6 hours per day. To limit its carbon footprint and support the community, wherever possible fresh produce is sourced from the farmers on the borders of the park and local traders and timber used by the camp is taken from renewable sources. Rubbish is responsibly disposed of or recycled and separated glass is sold to the recycling plant 'Central Glass' in Nairobi.
Commerce
In total, Elsa's Kopje employs over 50% of its staff from the local community. Around 80% of all lodge purchases are made locally, with the exception of diesel, bulk propane and wine & spirits. Fruit, vegetables and basics are purchased from Kiutene, the nearest township from the park boundary approximately 30 kms from Elsa's.
Community 
More recently the camp is working with various area chiefs to identify potential thatch, or 'Thanji' producers for Elsa's to use on their buildings. As part of this initiative small financial loans have enabled farmers to learn to dry and 'bundle' the grass and by doing so have succeeded in boosting their income.