Elegant and at one with its environment, Tana Delta Camp sits on the river mouth itself. On one side lies the Tana River and its graceful wetlands, on the other 50km of deserted beach and the Indian Ocean.
Overview
The main lodge at Tana Delta consists of an upper and lower mess area. It includes a lounge, bar, dining area and a variety of places from which to view the wetlands. The lower mess area, decorated with flotsam and jetsam from the beach, is styled to look like an 18th century ship, with salvaged glass lanterns hanging from rope netting recovered from the surrounding wilderness, and the furniture, made from driftwood and chunks of boulder, sits on slabs of cool stone.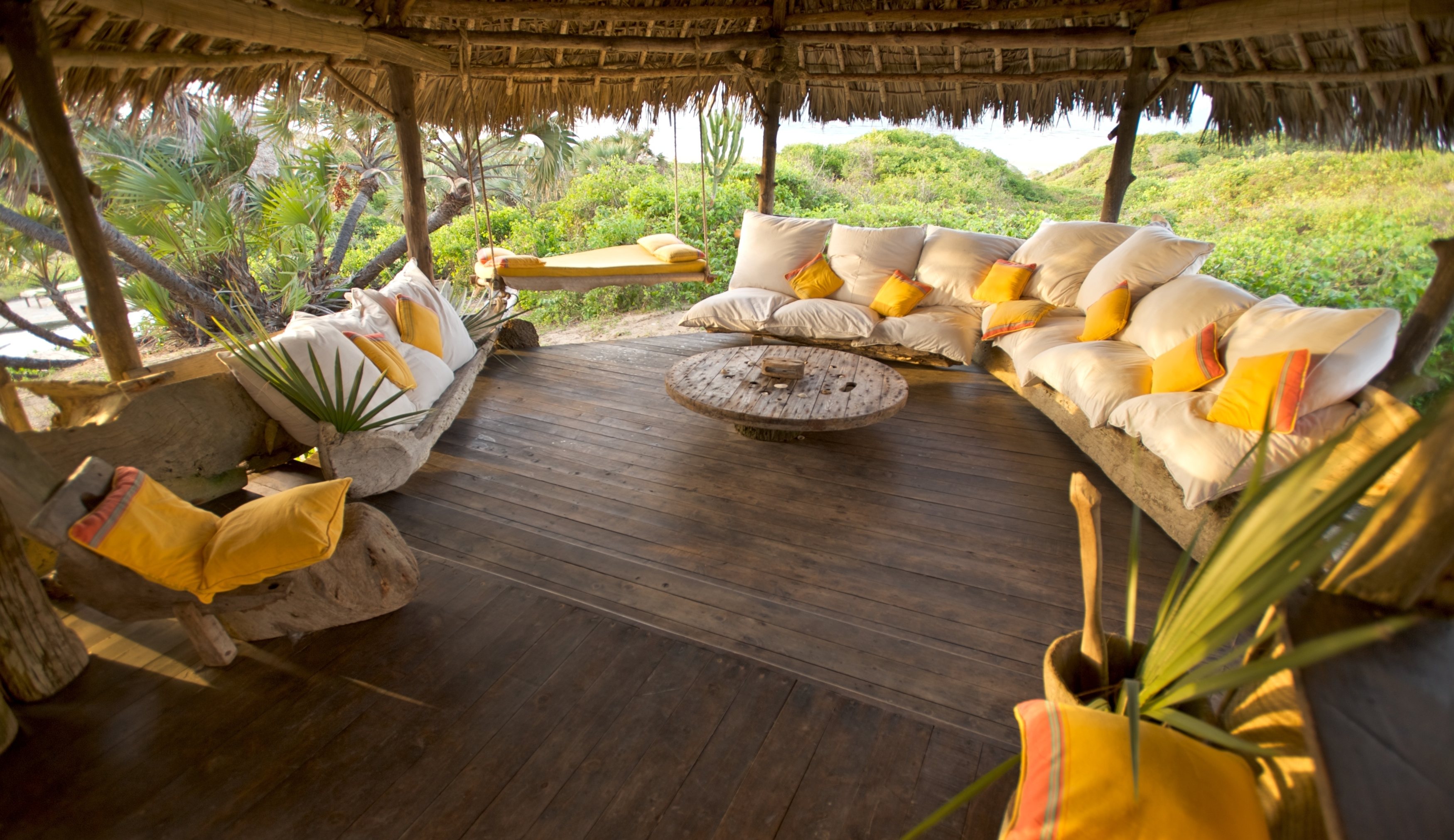 The décor of the upper mess is much the same, with the addition of chairs and tables suitable for enjoying a meal, and wondrous views of the delta lands. The upper mess also has nice little hideaways to enjoy a cocktail in, and nearby lies a pool. Styled in a similar vein, the experience of sitting around it, together with the views, attracts much positive feedback from returning guests.
Food & service
Meals are served in the dining room or, if the weather permits, under the stars besides the pool. The cuisine is largely seafood based, with the chef amending his menu depending on what fish is caught during the day. The service is cordial and discreet.
Rooms
Tana Delta has just seven guest cottages, each an artful arrangement of driftwood and Swahili style dark wood. The rooms are open air arrangements and the king sized beds are protected by large and elegant mosquito nets. Spacious verandas are padded with thick cushions for relaxation, and coffee tables with candle lanterns are to be found throughout the rooms. The en-suite bathrooms include a flush toilet and large-head shower.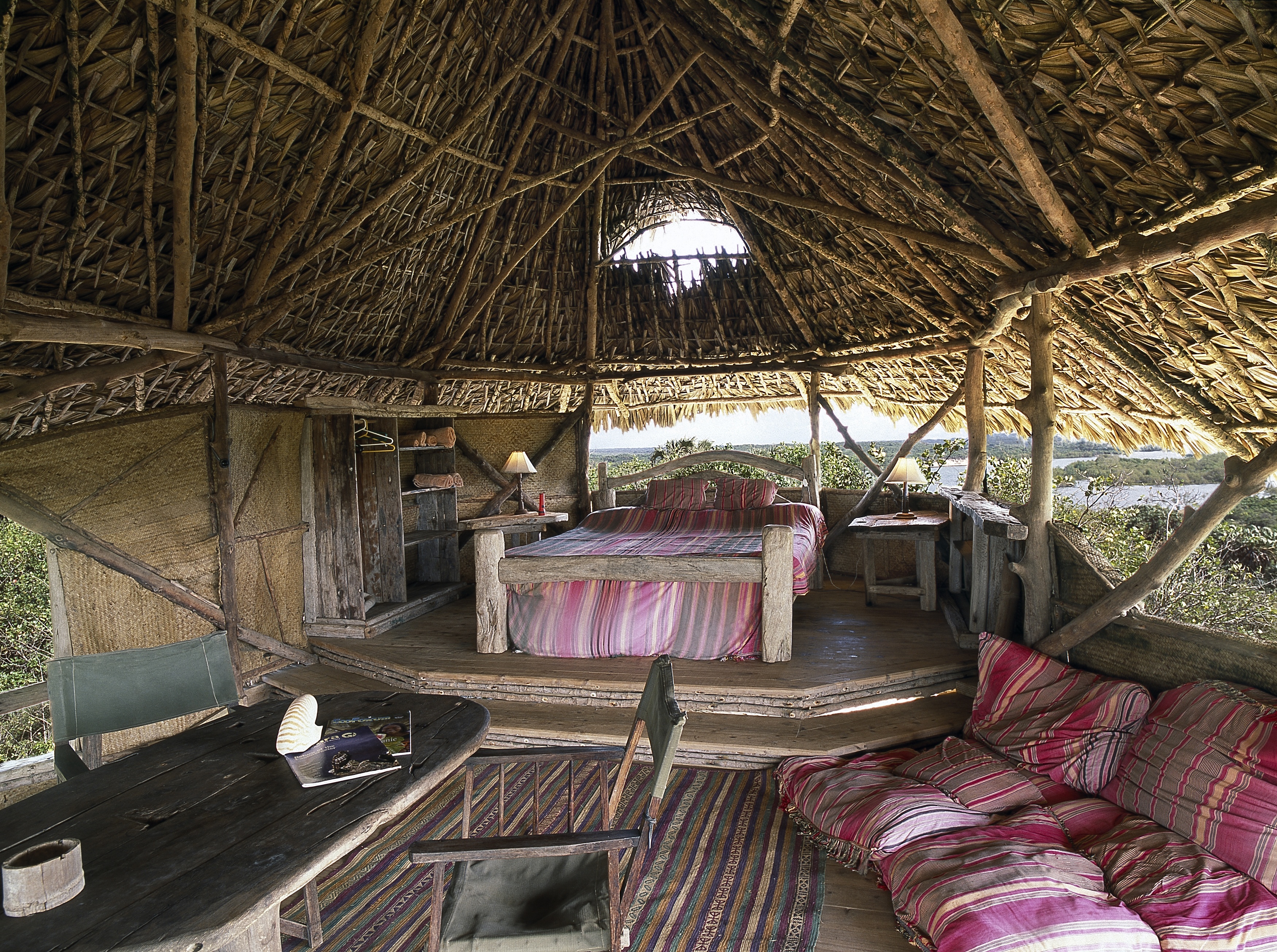 Activities
Activities include visits to the local tribes, fishing, wakeboarding, kayaking, surfing, snorkelling, sand yachting, guided walks and safaris.
Impact
Conservation 
The Tana Delta is the only wetland of its type in Eastern Africa, and the camp plays an important role in the conservation of the area. For every visitor to the lodge, a donation is made to the Lower Tana River Delta Conservation Trust for the preservation of the area and for local medical, educational and employment facilities.