Family-owned-and-run, and tucked into a secluded bay, Cardamom House is a restored and expanded luxury boutique hotel located in Kuruwitu, in Vipingo, an hour north of Mombasa.
Overview
Set in a mature garden and comprising four separate villas and nine sleeping rooms, Cardamon House began life as a redevelopment of a 1960s villa, the expanded complex honouring its original Swahili architectural style. Private terraces with sea views and traditional Swahili furniture are found throughout. The hotel also has a variety of dining areas, a bar, a pool, and access to a white-sand beach. WiFi and phone signal are also available. Villas can be exclusively booked or shared among guests.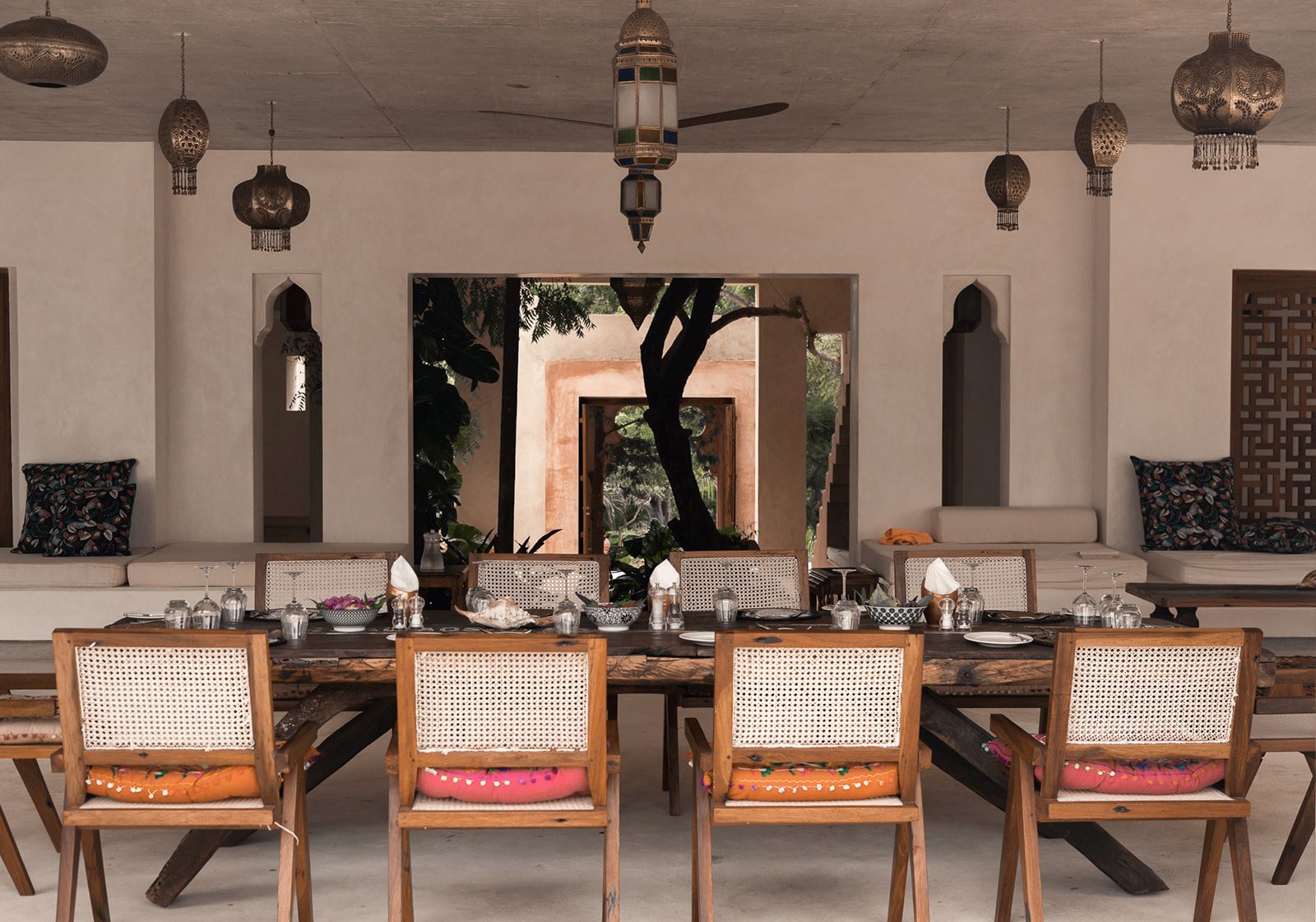 Food & service
Cardamom House is owned and managed by Gill and Mario Enzesberger, who live on the property with their son and two laidback dogs, which all adds to the relaxed and homely atmosphere. Service is top class, with each guest having access to a personal butler throughout their stay. Prepared by an all-female kitchen, meals can be taken in multiple locations, and are largely international in flavour, with an emphasis on seafood, though all diets can be catered for.
Rooms
Beautifully realised, the four villas — Manda Toto, Tower Suite, Lulu, and Shela — at Cardamon House are a Swahili-style design and build, celebrate local artwork, were designed around and in respect of the hotel's original trees, and are all quite different from each other. 
Manda Toto is the main villa and includes four rooms, a bar, a reception, a pool, and a terrace. Two of its rooms are penthouse suites, which come with a separate private kitchen and terrace.

Arguably the most distinctive of the four, the Tower suite is a three-storey three-bedroom free-standing turret with a winding staircase and rooftop terrace. 

The smallest of the quartet, Lulu is a one-bedroom villa, while two-storey Shela comes with two bedrooms. 
All the rooms are spacious and light, with the majority being sea-facing, and a handful enjoying views of the hotel gardens. Each comes with a large wood-framed four-poster bed or twin beds and ensuite bathrooms.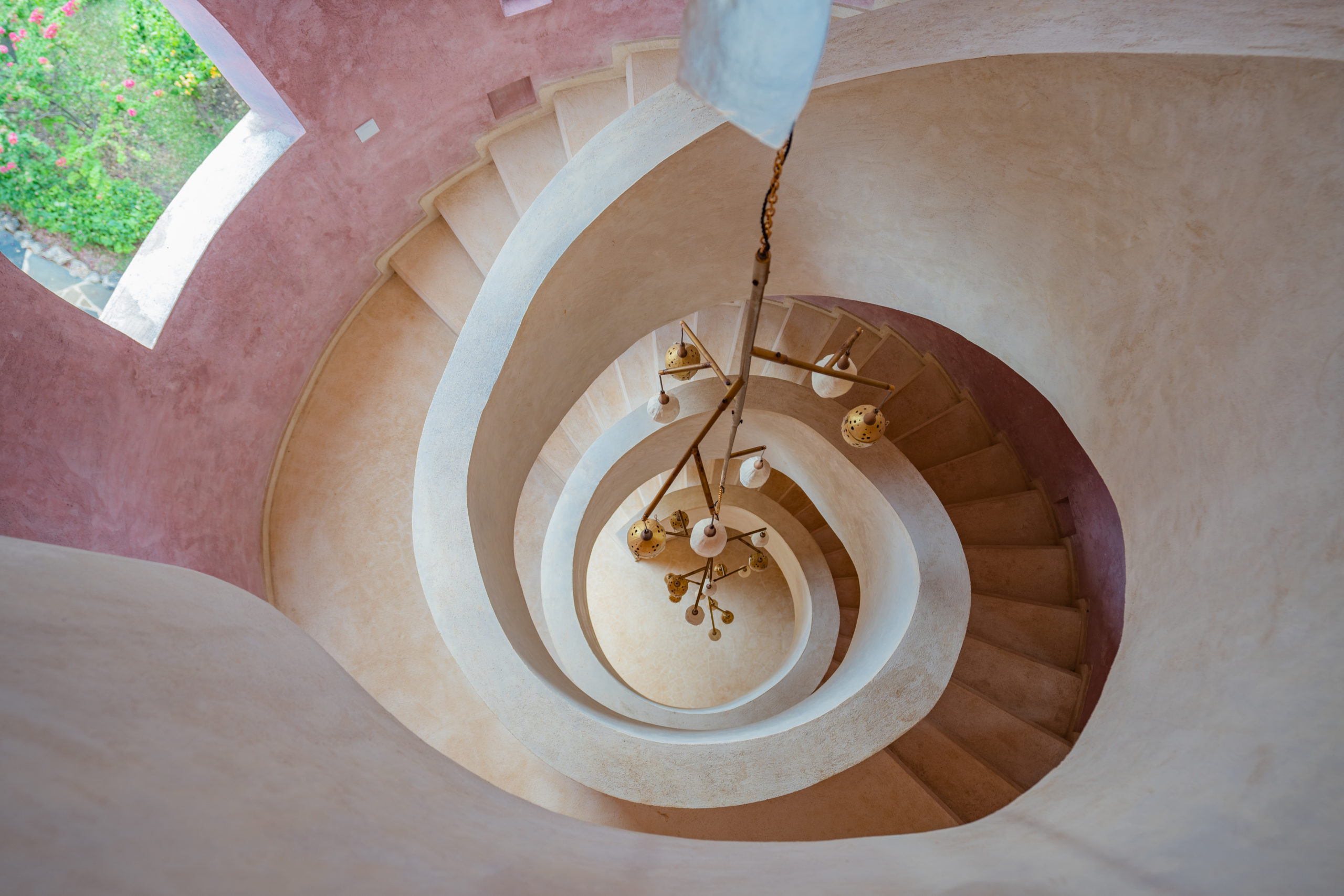 Activities
Water-based activities at Cardamon House include kite surfing, snorkelling, dhow sailing boat trips, dolphin-watching, fishing and scuba diving. Onland, single or multi-day safaris are available, as are horse riding excursions or golfing at the local PGA-rated course. Cultural opportunities include a visit to the historic coastal city of Mombasa or to local fishing villages. At the hotel itself, guests can enjoy tasting events in the wine cellar, or sundowners served at one of the various barazzas (Swahili courtyards) ahead of the evening meal.
Impact
Commerce
Cardamom House is part of the Secluded Africa group, which is deeply involved in conservation efforts across its four locations, integrating sustainable tourism into local economies in partnership with the communities this work supports.
Conservation
As said, the hotel was designed and built around existing trees on site, without any being destroyed in its construction. Its bay sits on coastal waters belonging to the Kuruwitu Conservation and Welfare Association (KCWA). The first coral-based community-managed marine conservation area in all of Kenya, this aquatic sanctuary has seen a remarkable resurgence in fish populations since it was established 12 years ago.