4°
17'
13" S
39°
35'
24" E
With plaudits garnered from Conde Nast, Harpers & Queen and the New York Times, Alfajiri lays claim to being one of finest luxury beach houses in the world.
overview
Located south of Mombasa, on the mainland coast, Alfajiri consists of three villas – Cliff, Garden and Beach. Owned and run by Fabrizio and Mariko Molinaro, the property's overall design and ambiance owes a great deal to the couple's personal tastes, which are rooted in a sensibility that combines function and form to startling effect.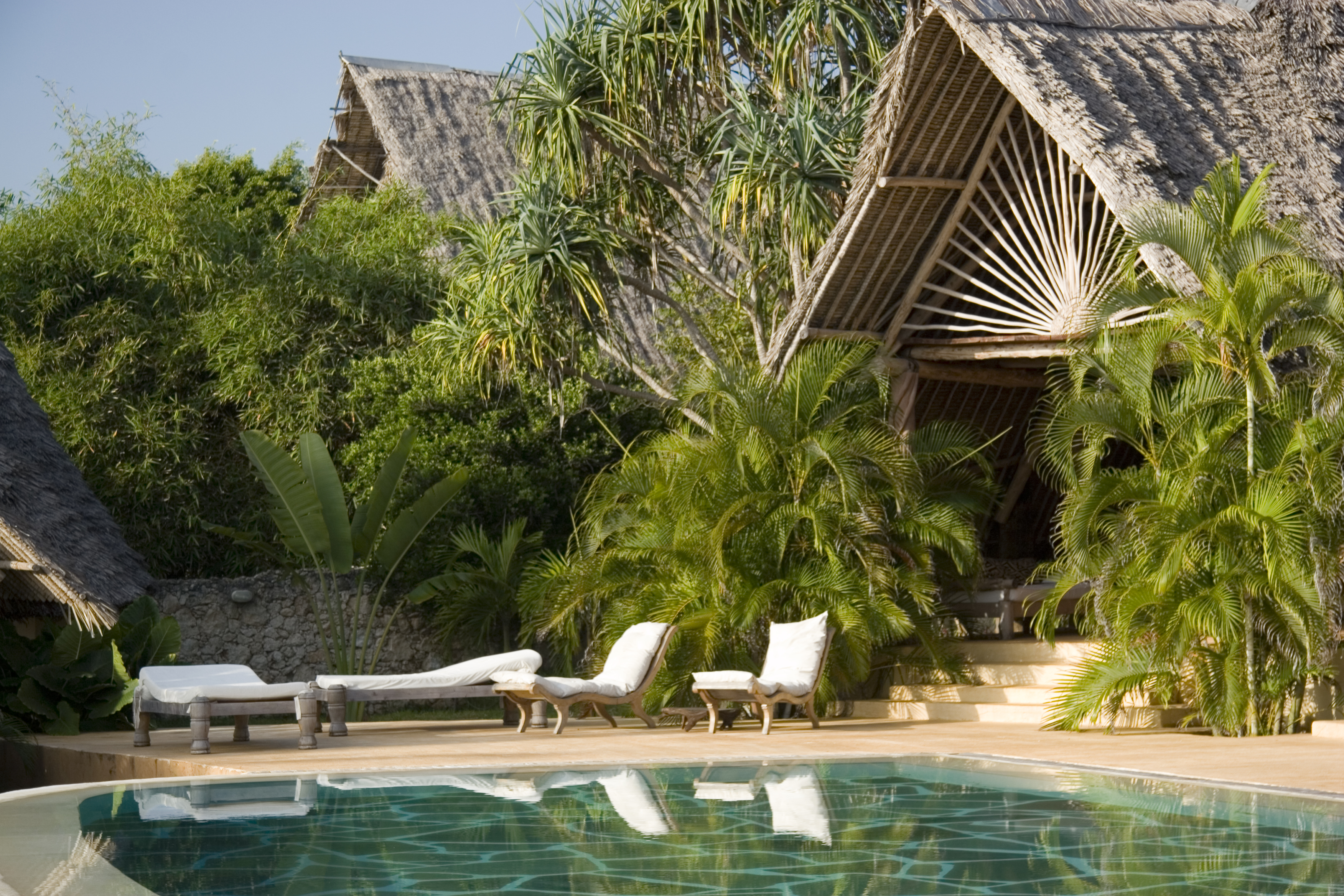 food and service
With a staff of 30, a service that is both skilled and unobtrusive, and a cuisine – fresh fish, Italian, organic – that would challenge the most discerning of diners, Alfajiri is, as everyone who visits it says, almost perfect.
accommodation
Cliff is the oldest of the villas and – with its layered balconies, whitewashed roofs, turret finish – is somewhat reminiscent of the old coast architecture of Goa. With four en-suite rooms, one of which is a triple, it can accommodate up to eight guests, and, unlike Beach and Garden, is booked on an exclusive basis.
Marked by innovative and bold flourishes, the beds are huge and beautiful, designed specifically for their individual rooms, and sit on polished white floors. Most of the complimenting furniture is designed and made on site, and soft furnishings – rugs, cushions, wall hangings – have been chosen with an eye for specific spaces. The dining room, lounge and verandas are equally well appointed, and the kitchen works beautifully. Cliff comes with its own private pool.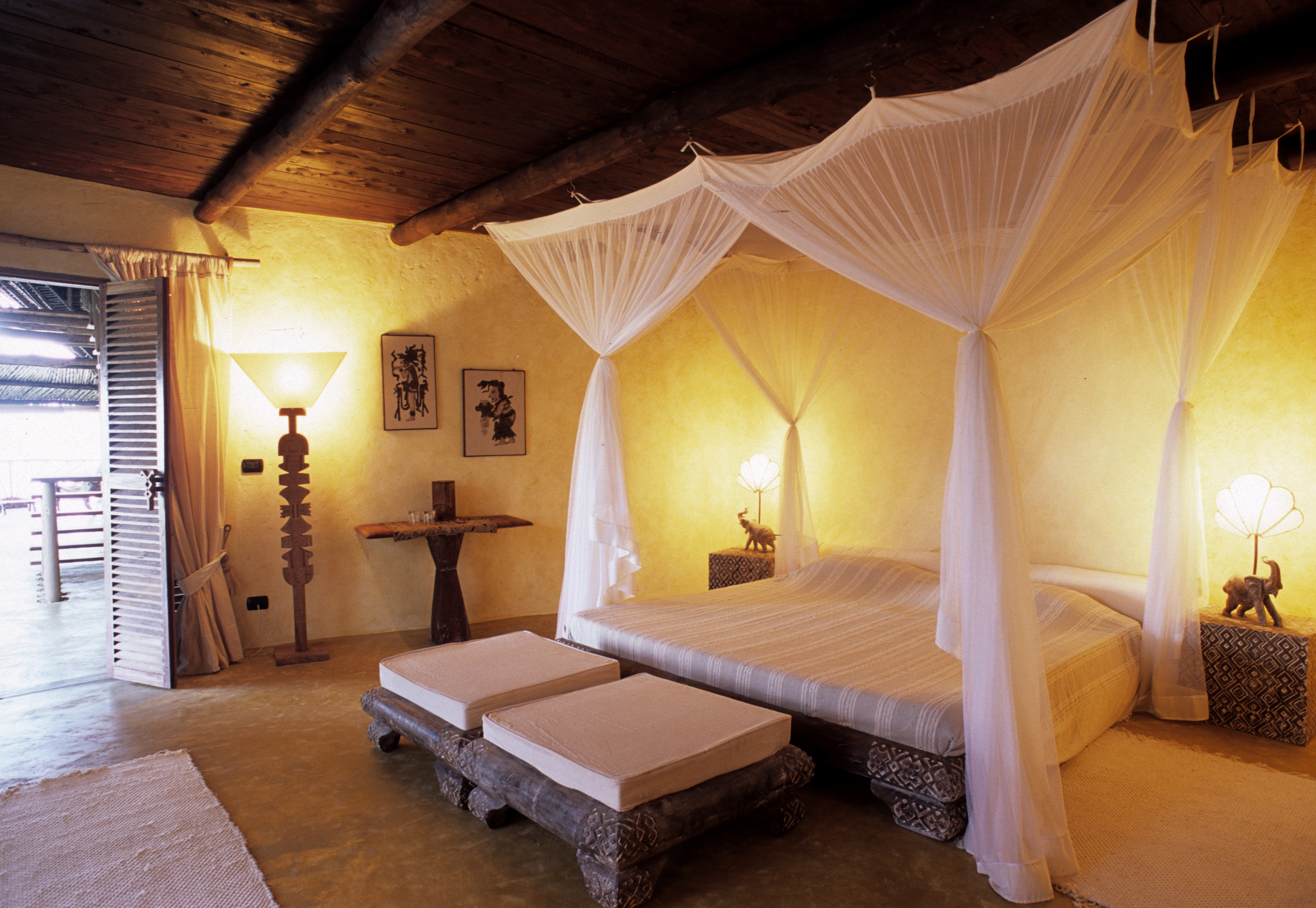 Definitively Swahili in design – makuti roofs, Arab doors, Lamu loungers – the Garden and Beach villas constitute less a layering of ideas, more the realisation of an individual template, and as such are that bit less idiosyncratic than Cliff. Nonetheless, both are extraordinary. Like Cliff, Garden possesses four en-suite bedrooms, and can accommodate up to eight guests.
Each different, each styled in such a way as to emphasise a certain ambiance, the rooms are designed as a counterpoint to the villa itself, and take their inspiration from Japan, Europe and India. Slightly smaller, purposely less finished, Beach Villa boasts two large en-suite bedrooms, two children friendly below rooms, and – for fans of the natural – no air conditioning. Please note that while Garden and Beach have their own lounges, verandas and kitchens, they share a bar and swimming pool.
activities
Activities are legion. Well known for its golf, and for its water sports – snorkelling, jet ski safaris, diving, deep-sea fishing, kite surfing – Alfajiri also provides 4×4 wildlife drives, guided walks, island excursions, massage and access to tennis, squash and a gym.