1°
8'
44.4" S
35°
21'
26.4" E
Designed and built by Mark Glen, Saruni Mara is located on a private concession just outside Maasai Mara Reserve. Accessed by scheduled flights from the Samburu, Laikipia, Nanyuki and Nairobi, it is built into the side of a forested valley and offers its guests a first class safari experience.
Consisting of Kuro House and 6 cottages, Saruni's dominant style is one of thatched roofs, mixed material walls (canvas / wood) and spacious, wood-strong interiors. Kuro House – where guests meet, eat and read in the presence of a large fireplace – is broken up by an elegant dining table, Persian rugs, low functional seats and well sourced Maasai art. Organic, locally produced food is beautifully cooked, and the service is excellent. There is also an extensive library of Africana literature, and the overall impression of Kuro House – with its highly polished floors, stunning views and easy going nature – is one of informal excellence.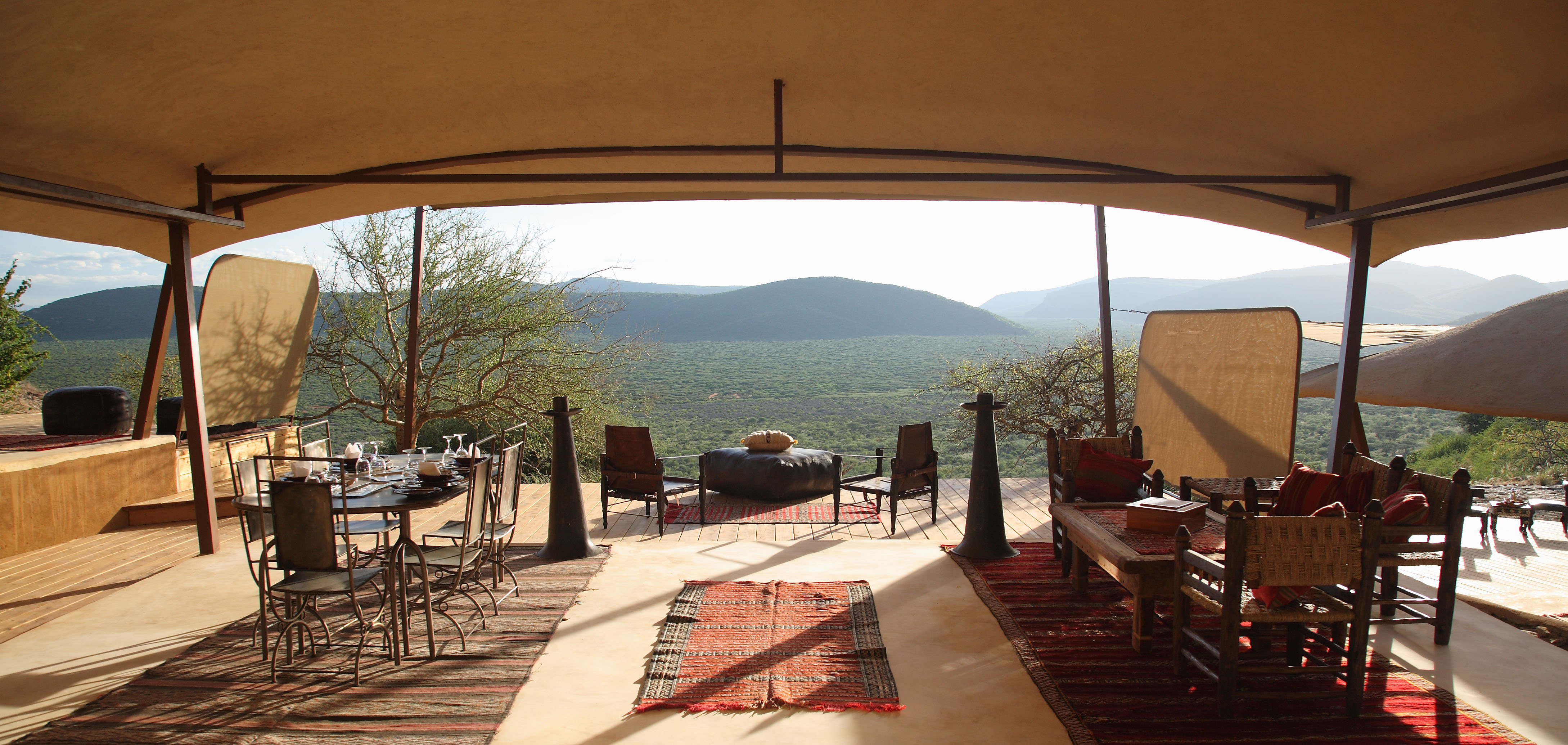 The cottages of Saruni Mara are just as good. While each has its own large Italian fittings bathroom, king-size double bed and private verandha, all 6 interiors have been individually designed, and, like Kuro House, make intelligent use of an eclectic mix of soft furnishings. For those that so wish, private dinners can be taken on their verandhas. The bathrooms themselves are fitted with a custom built canvas wall, which, when drawn, affords showering guests an open air view across the valley. Attentive and thoughtful, Saruni is known for these delightfully idiosyncratic touches, and their discovery adds something extra special to a traveller's journey.
Saruni Mara is situated on ranch land belonging to the Maasai, and is heavily involved with the local community. Being privately owned, the activities on offer are generally more extensive than those found in protected areas. They include bespoke game drives, guided walks, bush picnics and Maasai village and wedding ceremony visits. Extras include fly camps, massage (there is a separate spa – a Maasai well-being space) and trips to Rusinga Island, Lake Victoria.