A small and brilliant eco-luxury camp, Richard's River Camp is located on the banks of Njageteck River, in the Mara North Conservancy, just outside the Maasai Mara. Named after the late Richard Roberts, it embodies everything – family, adventure, a deep understanding of conservation, great generosity – that he stood for.
Overview
Open for much of the year, Richard's River Camp is a canvas and wood build, and consists of a mess tent and seven sleeping tents. The mess tent includes a seating and dining area, a veranda, bar and small library. Styled by Liz Fusco, designer and Roberts's wife, the overall look and feel is pragmatic-boho.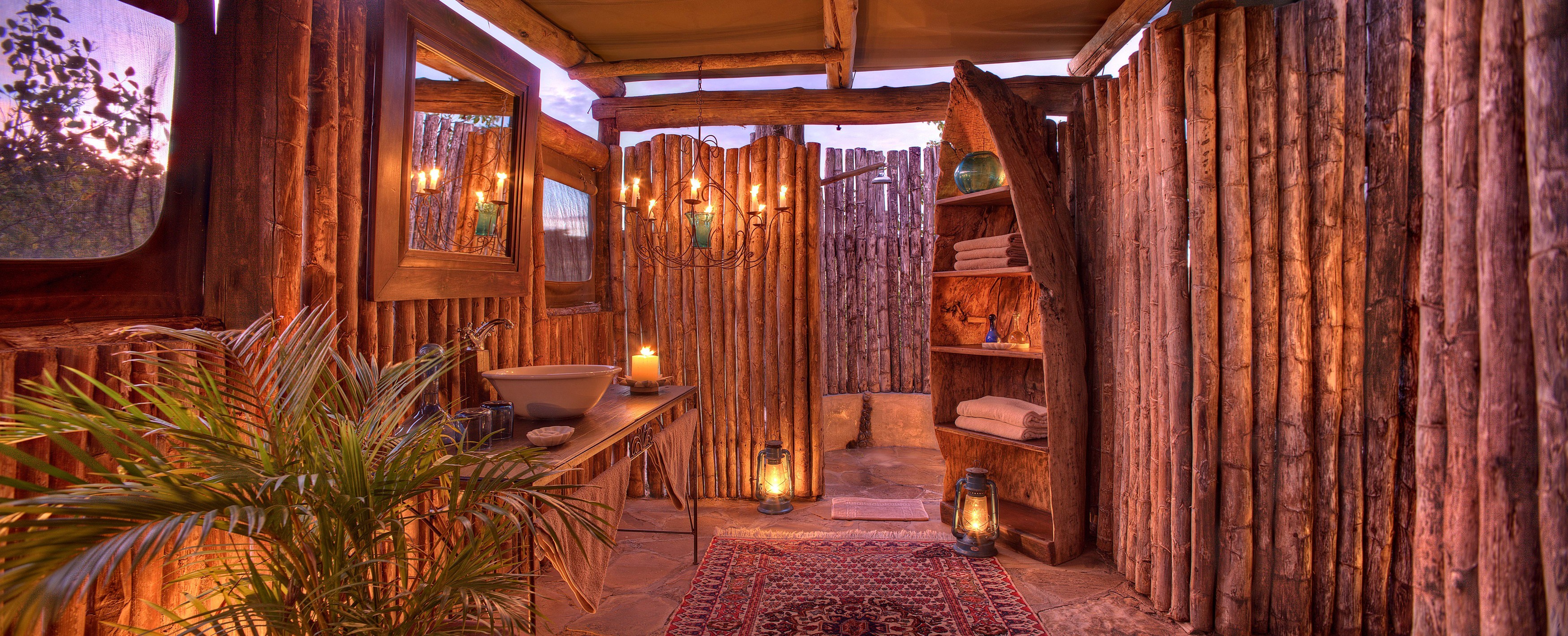 The various pieces of art and antiques, sourced on Fusco's various travels, sit well with the slumber seating and the found wood furnishings, all of which combine to create a place part refuge and part meeting point. Ambience-wise, the key, of course, to Richard's River Camp is its private family feel. The fact that it is booked exclusively, for groups of 10, means that the camp achieves the best of both worlds: one that is private and communal. It's a real joy.
Food & service
As with the Roberts' other camps, the service at Richard's River Camp is fantastic, as is the food, with meals generally served outside. Everything's very simple, and excellently done.
Rooms
Raised on wooden platforms, discreetly positioned, approached by means of a small path, Richard's River Camp's sleeping tents are divided into two doubles and three twins. Each tent includes a bed(s), en suite bathrooms, seating area, writing desk, closet and private veranda.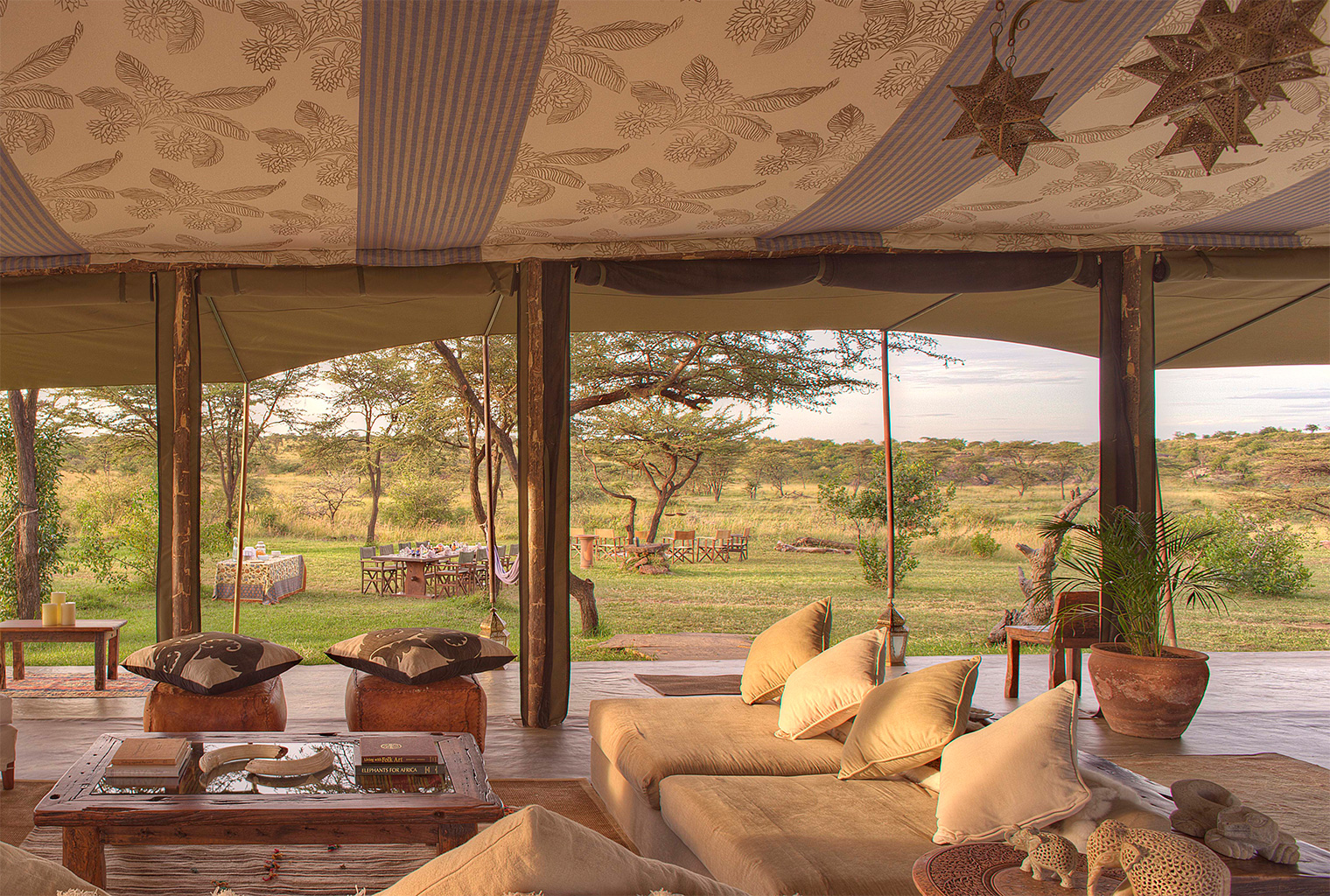 As with the mess tent, the emphasis here is on the few and the well made. Eschewing gold tap luxury, simple and welcoming, it is in the concentrating on things that matter – great showers, comfortable beds, gorgeous linen – that makes the camp what it is: special, highly professional, and homely. Surprisingly consistent Wi-Fi is available in the main tent.
Activities
Activities include day and night drives, guided walks, cultural visits, bush picnics, sundowners, balloon trips, a ride in Roberts's plane.
Impact
Conservation
For the last three generations, the Roberts families have played an integral part for conservation in Kenya. In 2011 Richard and Liz founded the Mara Elephant Project, which is instrumental in human-wildlife conflict mitigation and anti-poaching through the collaring, monitoring and tracking of elephants. With a dedicated team, MEP is achieving great results in reducing elephant poaching.