1°
25'
22.19" S
35°
5'
5.34" E
Rekero Tented Camp is located in the Maasai Mara, close to both the Talek and Mara rivers, and is wonderfully positioned in terms of taking full advantage of the migration, and provides some of the best guiding in eastern Africa.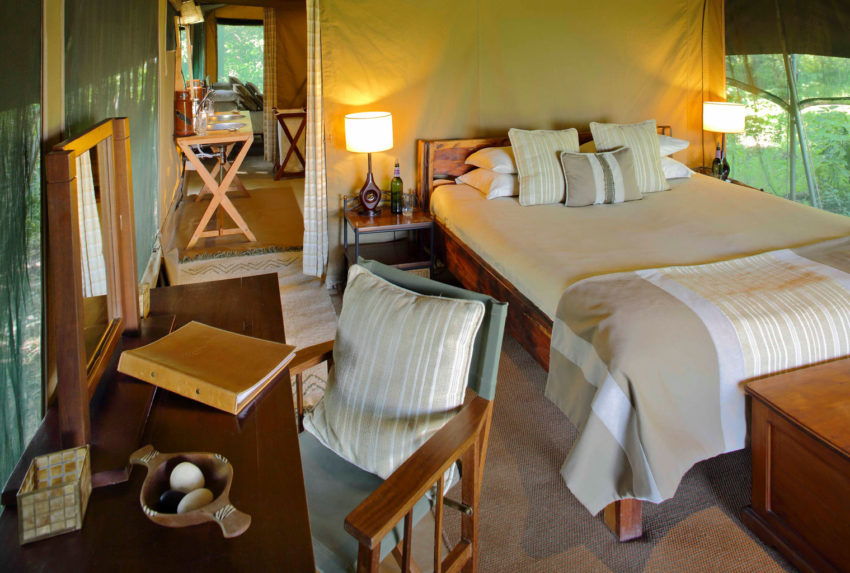 overview
Consisting of a mess tent – lounge, bar, dining area – and 7 sleeping tents, there is room here for up eighteen. Well managed, and deeply involved in the conservation of the Mara and its surrounding environs, everything about Rekero smacks of authenticity.
food and service
The food – home-grown, home sourced – is very much of the country, and the service is fabulous. Top notch guides, trained at the Koiyaki guiding school – their experience of not just the land, but also the best way of living with and off it – make for an extraordinary safari experience.
accommodation
There are 5 double or twin tents – and 2 triples. Spacious and equipped with hot showers and flush toilets, each tent is sensibly furnished, and consists of a fantastically comfortable bed(s), enough room to sit and change in, and a private veranda.
activities
Activities at Rekero Tented Camp include wildlife drives and guided walks; all of these are led by the Rekero guides. In competition with the rest of the Mara's many excellent guiding groups, each Rekero guide has managed to achieve the highest scores in Kenya's Professional Safari Guides Association examination.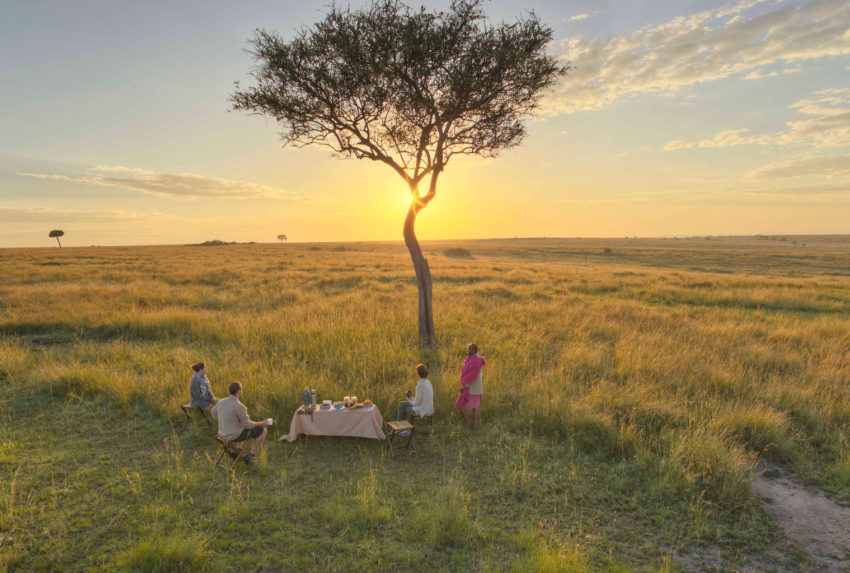 Ethics
Conservation 
Rekero places great emphasis on the importance of ethical approaches to tourism and highlights below the ways in which it tries to achieve this:
"To provide greater focus on Community Conservation we have extended our fund raising activities. We place equal weight and therefore division of funds towards education and the environment including wildlife (as they are inextricably linked) in part of the Mara Conservation Area known as Ol Chorro Losoit where Rekero Camp's HQ was originally located. It is from this area that many of the Rekero Camp employees originate. This area represents an important animal corridor and combined with the surrounding lands making up the Masai Mara Conservation Area provides an extended ecosystem which is vital to the preservation of the wildlife within Maasai Mara National Park itself."