1°
26'
22.46'' S
35°
35'
21.05'' E
Located in the Loita Hills, on Maji Moto Group ranch, a Masaai owned concession, and designed by Shampole's Anthony Russell, Olarro is an eco-lodge of the highest order.
overview
Divided into two (main Olarro and little Olarro), the main shared area, or Northern Lounge, consists of a seating area, a huge deck, bar, fire pit and pool. Booked exclusively, Little Olarro possesses its own shared area, the Upper Deck Lounge, a two story building that includes a dining room, deck, lounge and spa. The view here is astounding – as is the one possessed by the Northern Lounge. Wi-Fi is available across the lodge.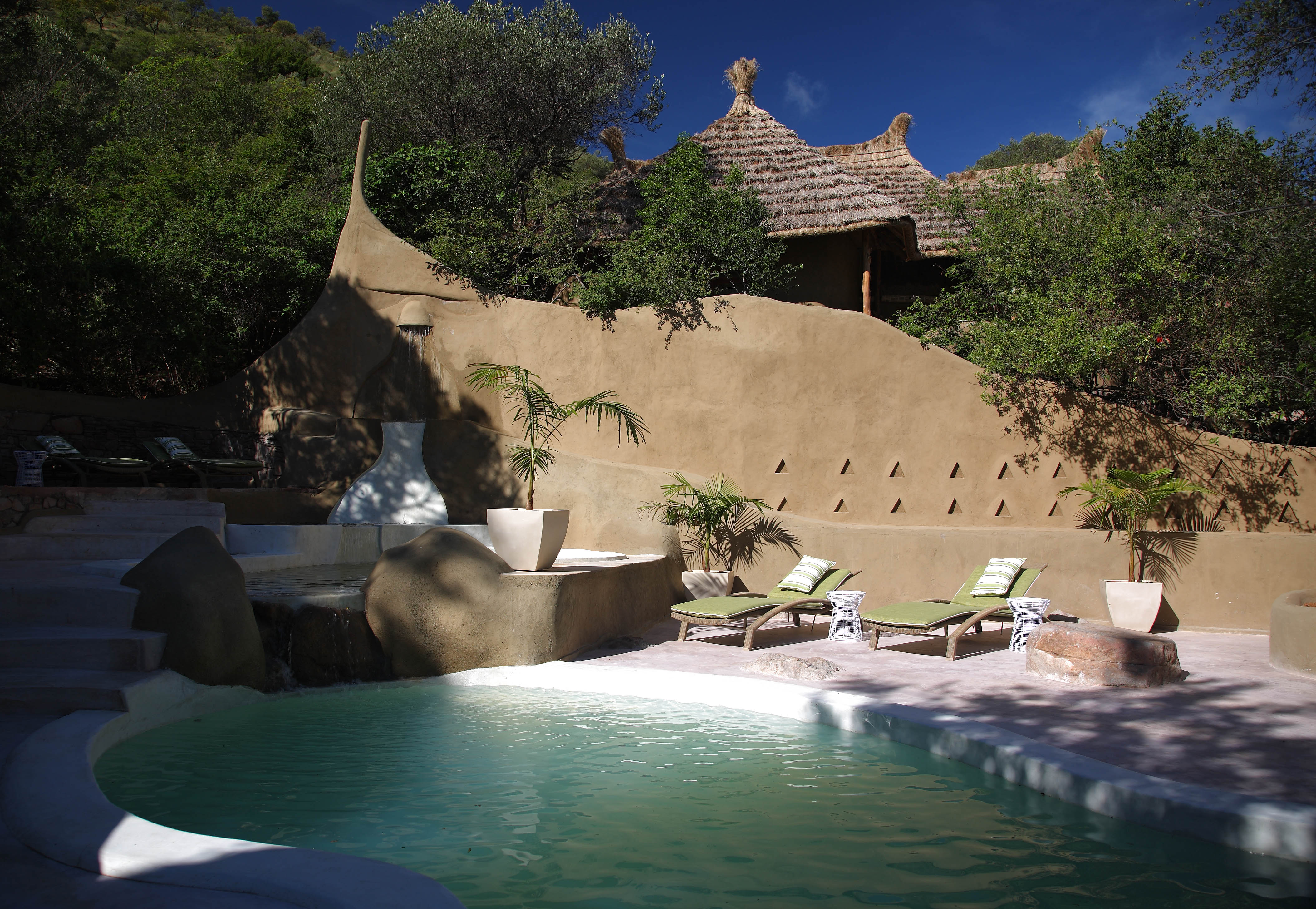 food and service
The service is excellent, as is the food, which is largely continental. Meals can be taken both inside and on the veranda, or beside the pool.
accommodation
Main Olarro has 7 en-suite cottages. 4 of the cottages are double rooms, while 3 are twins. The interior design is characterised by rounded white walls, exposed beams, polished flagstone floors and a selection of carefully chosen features – stand alone basins, designer bathroom amenities, rainfall showers. Similarly designed, little Olarro has a master suite and a smaller twin.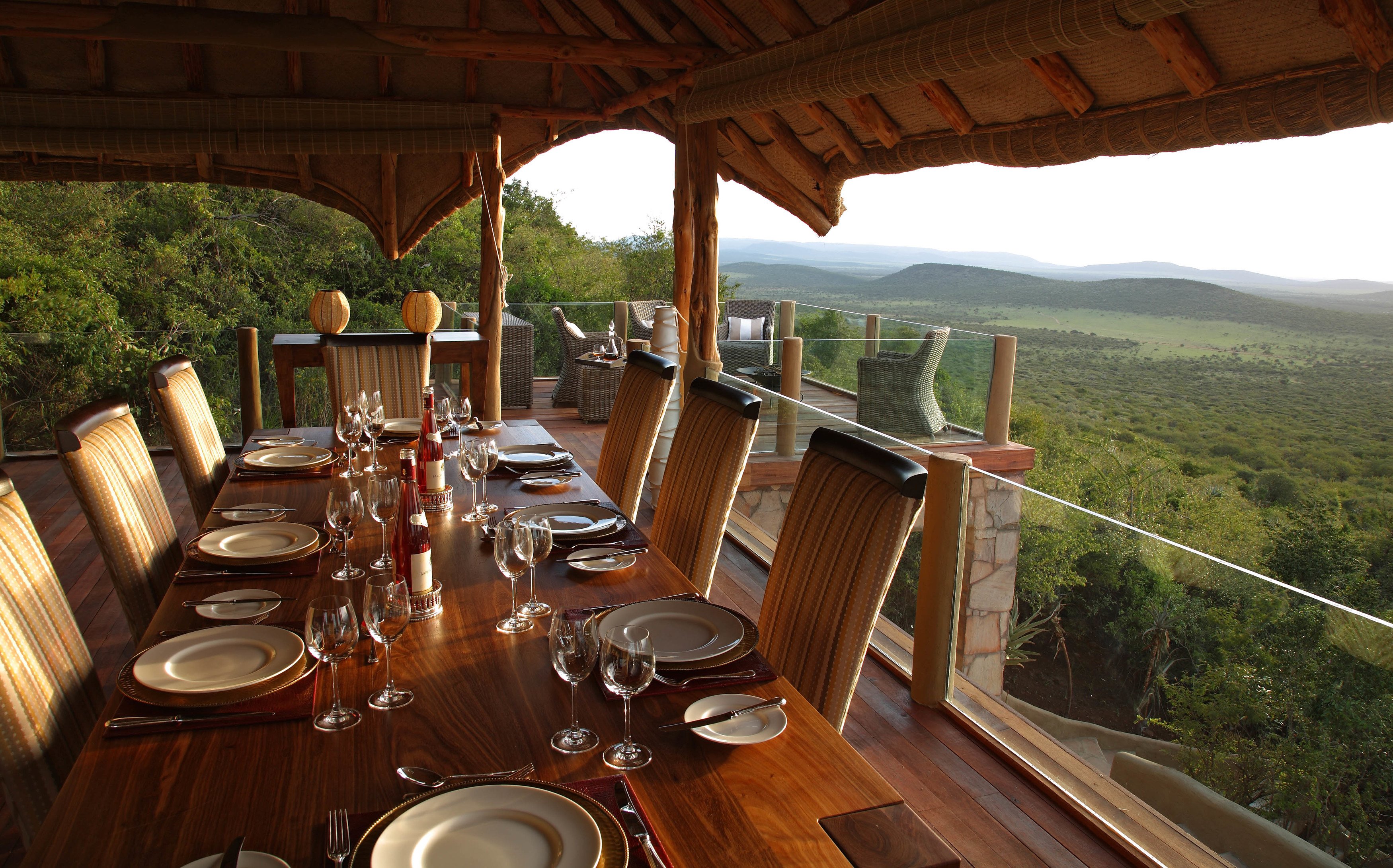 activities
Activities include quad biking, day and night drives as well as bush picnics.
ethics
Conservation 
Designed – from inception to function – to leave as light a carbon footprint as humanly possible, Olarro has been constructed from locally sourced materials, and employs state-of-the-art wind and solar power technology.