1°
26'
31.74" S
35°
12'
55.01" E
Located north of the Maasai Mara Game Reserve, in eastern Koiyaki, on a bluff overlooking the Il Supukiai river, Ol Seki Camp is a luxury eco-lodge whose commitment to the environment and to the area's host communities has won it much praise.
Ol Seki is a beautiful wood and canvas build, and consists of a shared area (dining and library tents, bar, fire pit), 6 Nina tents and 2 recently opened suites. Part designed by Jan Allan, and built on raised platforms, the mess tents are large, round and white. The furniture – luxury canvas chairs, strong, sustainable wood – sits on richly polished floors, and hand-woven rugs, large wooden chests and a small number of carefully chosen local artefacts complete an interior that successfully fuses colonial colouring with an African sensibility.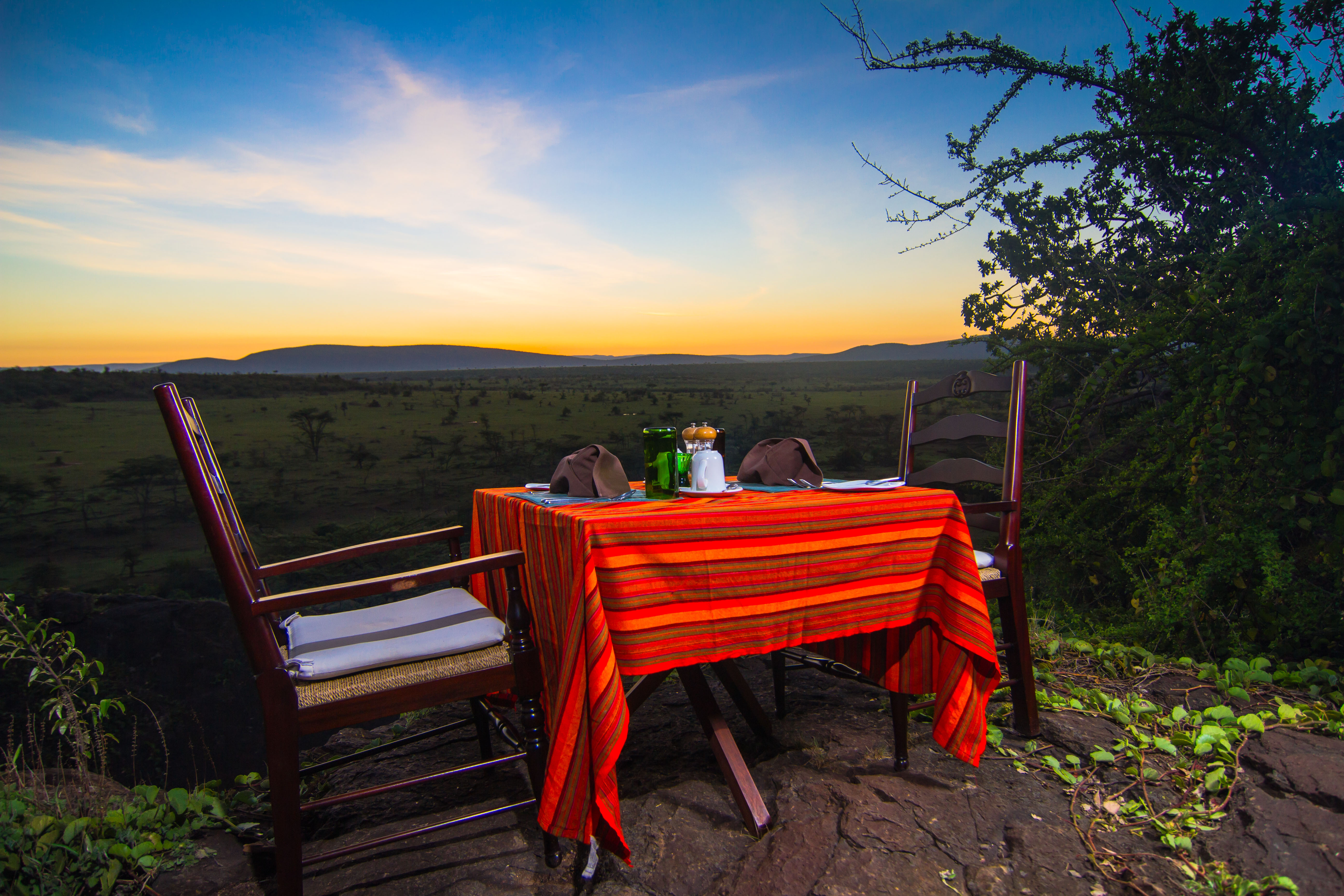 Each en-suite Nina tent contains a double and a single bed, a changing and seating area and a large balcony. Predominantly white, the furniture is comfortable, occasionally ornate, and beautiful writing desks look out over the plains. The beds are gorgeous – both to look at and sleep in – and the bathrooms, which are spacious, hold hot showers and flush toilets.
Taking the original Ninas as their source of inspiration, the suites consist of 2 separate sleeping tents, a lounge, kitchen and balcony. Designed to provide its guests with a camp-in-camp feel, each comes with its very own staff, and with private access to Ol Seki's game viewing facilities. Decorated in much the same way as the rest of the camp, the suites are a luxurious addition to what is already a very luxurious destination.
Activities at Ol Seki include game drives, night drives, guided walks, balloon trips, and visits to the local village and guiding school.