Approached by a thrilling 250 ft rope bridge, and located in southern Kenya, in the north Mara Conservancy, just outside the Masaai Mara proper, Alex Walker's Ngare Serian is more suited to what he calls the 'audacious traveller'. In other words, visitors in search of difference, adventure and authenticity.
Overview
Small, eco-conscious, cultivated, Ngare Serian consists of a mess tent and 4 sleeping tents (marquees). Raised on a dark wood platform, open sided and lit at night by hurricane lamps, the mess tent includes a lounge, bar, dining area, extensive decking and fire-pit. Chic, restrained – and characterised by comfy seating and low hand-made tables -the tent is designed to provide guests with a relaxing, interesting and stimulating environment – as well as the opportunity to escape the midday sun.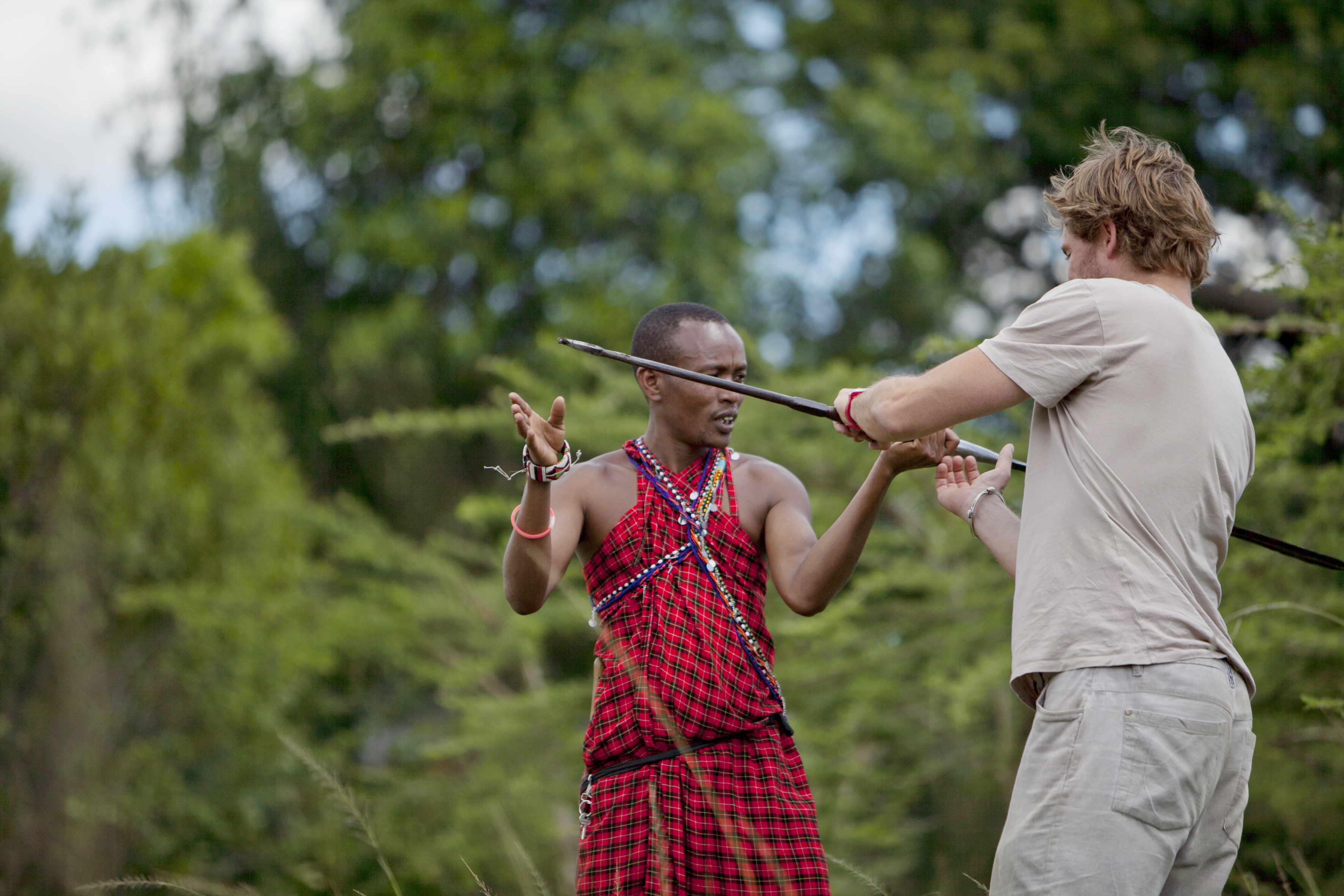 Food & service
The food is a tasty farmhouse cuisine, the service excellent.
Rooms
Overlooking the river, raised and spacious, the sleeping tents of Ngare Serian are – like the mess area – understated, but super-comfortable. Each possesses private outdoor decking, a four poster bed, a shower with a view, separate bathroom and plenty of room within which to change, store personal effects and stretch off after hours spent travelling the conservancy's many trails. Highlights include the gorgeous hardwood floor, the soak tub, the view and the high density mattress. Please note there is no Wi-Fi at Ngare Serian.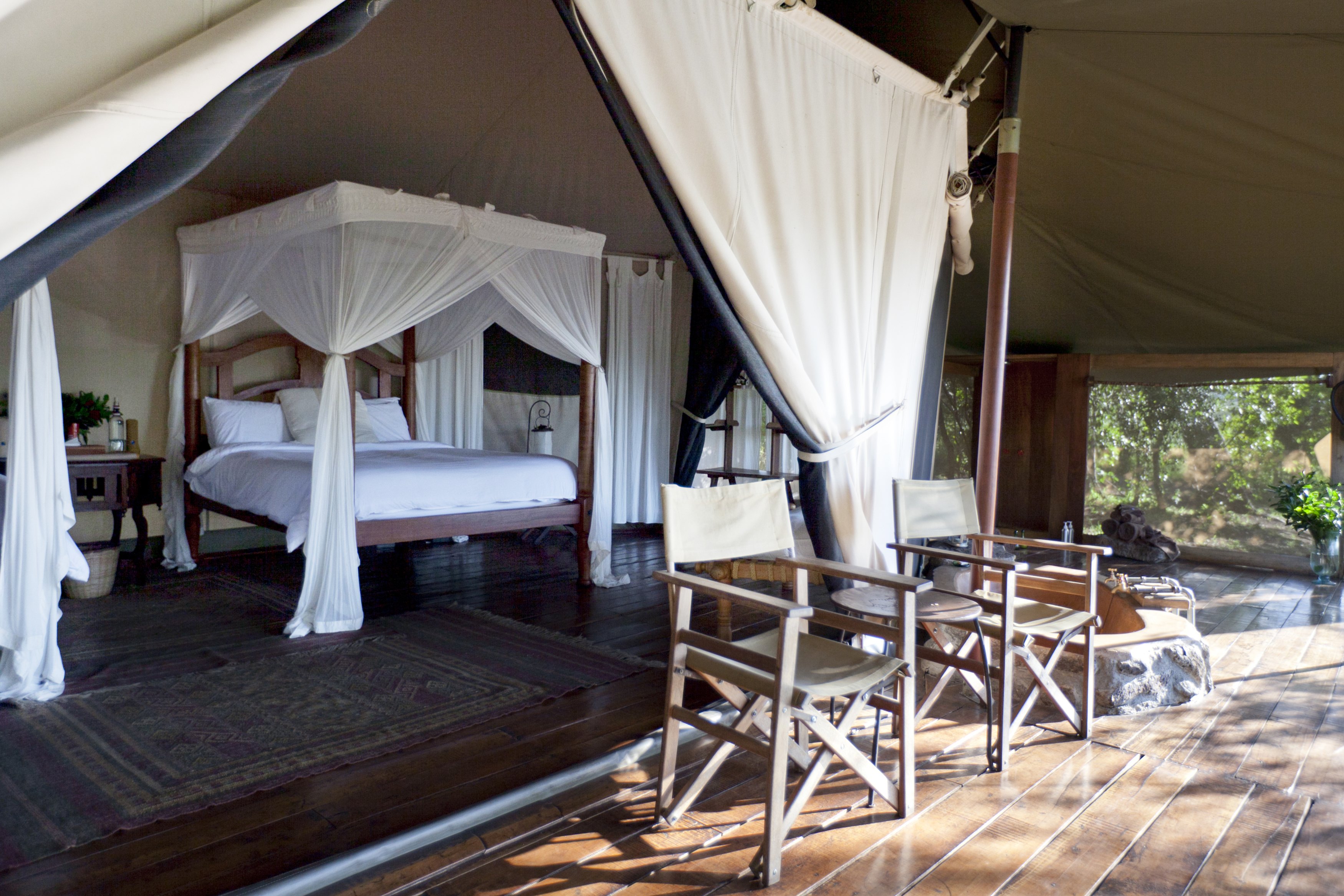 Activities
Activities at Ngare Serian include wildlife drives, guided walks, sundowners and bush picnics.
Impact
Conservation 
The camp is directly involved with the Living with Lions Predator Project, in which vital data is collected on big cats, developing community understanding surrounding these predators.
Commerce 
Alex Walker's Serian robustly supports a sustainable tourism ethic, based in the key dispersal areas of the Mara North Conservancy adjacent to the Masai Mara, NgoroNgoro and Maswa Reserve in Tanzania. This has meant that 85% of its staff  are locally employed.
Community
Ngare Serian supports numerous children seeking further education, provides scholarships and has enabled the formation of local women's groups. As a result the Serian Trust has become heavily involved in the long-term vision that will be the African wilderness in years to come.