1°
25'
25.2" S
35°
4'
27.7" E
Located in the Maasai Mara National Reserve, on the banks of the Talek River, Naibor Tented Camp was recently purchased by Nigel Archer, and is so situated as to guarantee its guests a perfect game viewing experience – especially between July and November, when migrating wildebeest cross the rivers in search of new feeding grounds.
Heavily involved in local Masaai community projects, and run by big picture people, Naibor – together with its satellite camp, Little Naibor – aims to provide a service that is exclusive, luxurious and ecologically mindful. The main mess tent – which consists of a dining area, a relaxation zone, a library and a bar – overlooks the river. Its heavy and originally finished furniture is designed by Anthony Russell, and is made exclusively from local materials. Well positioned soft furnishings, low seating and wool rugs help to create an interior that is at once spacious and welcoming. The food and service are excellent. Other shared areas include a tented spa and a shop, the proceeds of which are ploughed into local ventures.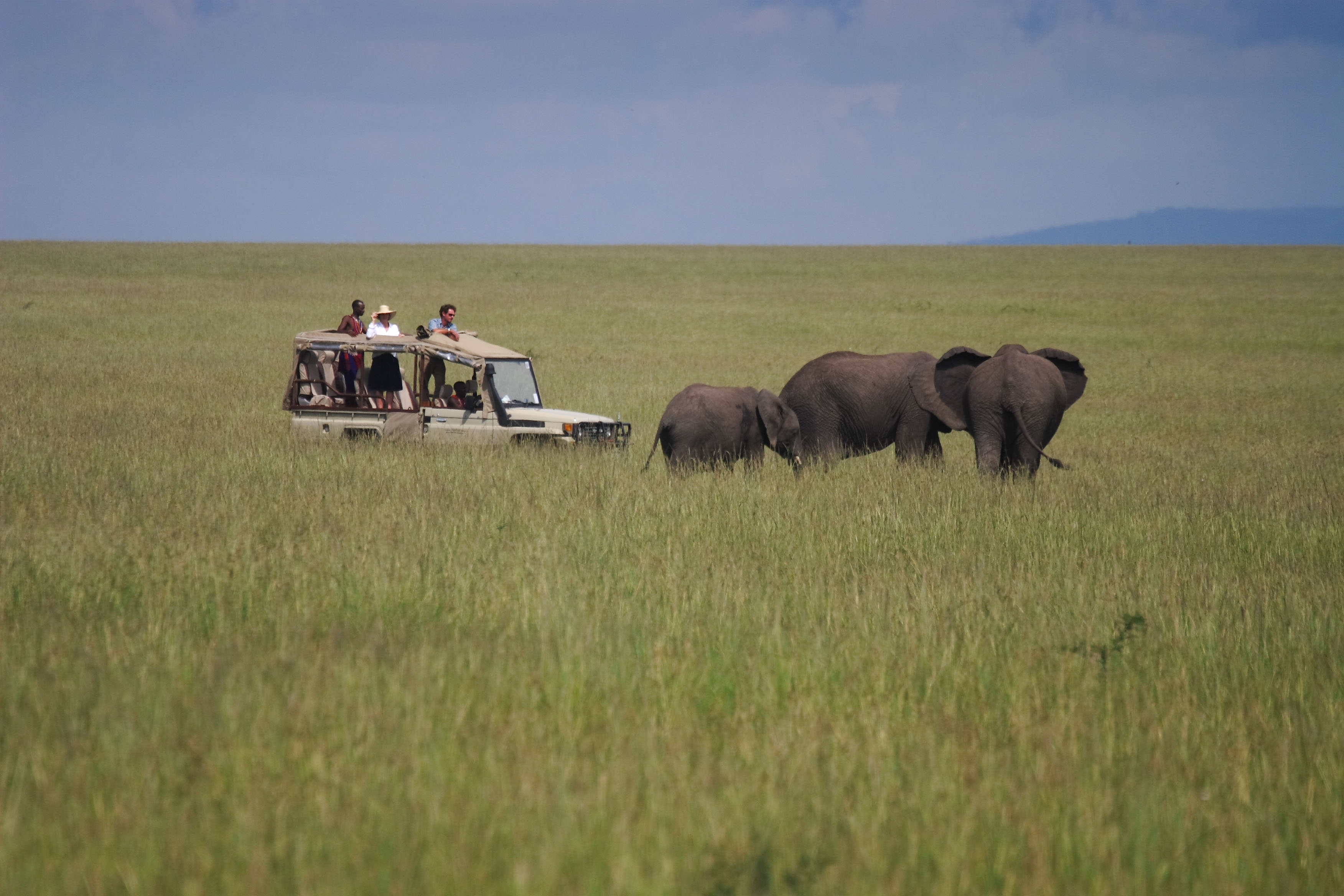 The accommodation is comprised – in Naibor itself – of 7 en-suite safari tents. Uncluttered, vast, each comes with an enormous Anthony Russell bed, a living area that follows the design line found in the mess tent, a flush toilet and safari (warm bucket) shower.
Little Naibor is even better. A pair of two bed roomed (double and twin) tents share a huge private living space, complete with loungers, tables, chairs and a large rug. Meals can be taken privately (as is the case for all the tents), or guests are free to use the facilities on offer at Naibor. All the tents are secluded, and afford wonderfully private views of the river.
Will Jones, who visited Naibor in March 2009, described its tents as having a 'feeling of safari-chic about them. I loved the simplicity. The colours were muted and natural – in creams and beiges. Each tent had its own small verandha area, where one could sit and read, sketch or just listen to the wild. Whilst I was showering one evening, I heard hippos noisily cavorting in the river.'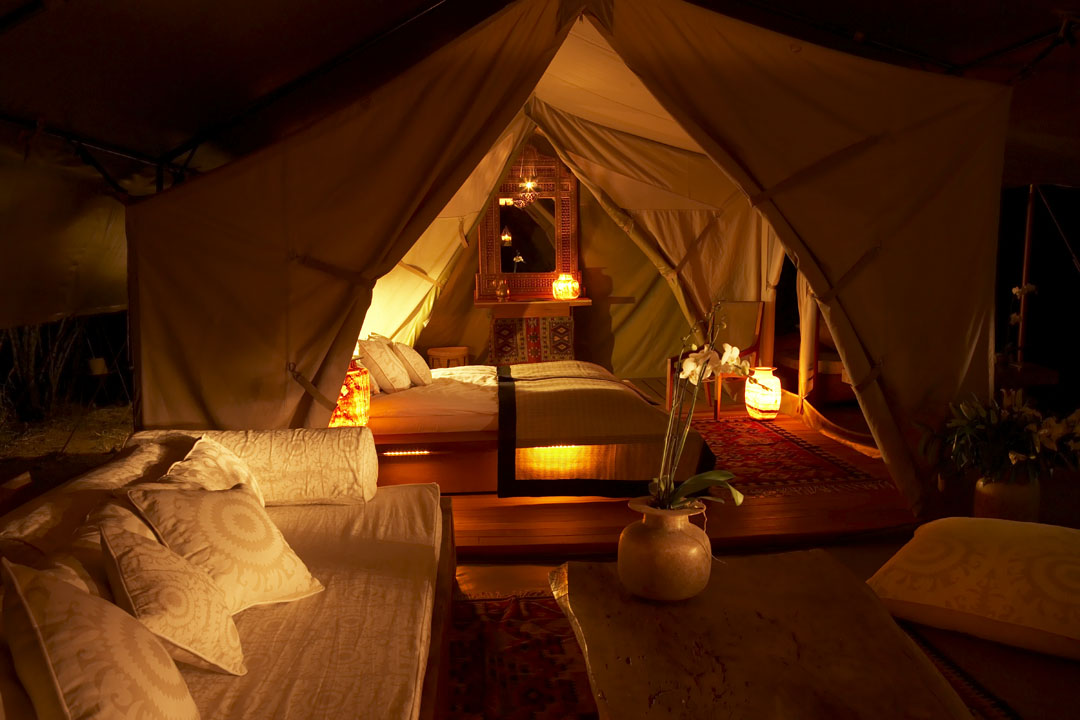 Activities include game drives, guided walks, cycle rides and bird viewing. Extras range from privately arranged bush picnics to balloon safaris. The game is fantastic. 'Naibor is situated,' says Will, 'between two major prides of lion: the Ridge pride and the Olkiombo pride. Game is in abundance in this area, from cheetah and lion to elephant and zebra, and much much more.'
Please note that Naibor only accepts children below the age of 8 by special arrangement.