1°
4'
60" S
35°
52'
0" E
Located in the east of the Mara, in the Naboisho Conservancy, a Rekero offshoot, Naboisho Camp is both an important and incredibly fine luxury camp.
overview
Situated in 200km of savannah, in the shade of a crop of mature Acacia trees and overlooking plains habituated by Kenya's highest densities of lion, Naboisho Camp is largely a stone, wood and canvas build, and consists of a main lodge and 8 sleeping tents.
Thatched, open plan and set on a raised base, the main lodge consists of a lounge, veranda, bar dining area and small library. Described by one guest as being something akin to an 'old country house', it's characterised by stressed wood flooring, a stretch of slumber seating, low tables and sisal rugs, a long dining table and the odd piece antique furniture. Relaxing, comfortable, it's the ideal place to meet, exchange notes and enjoy the view.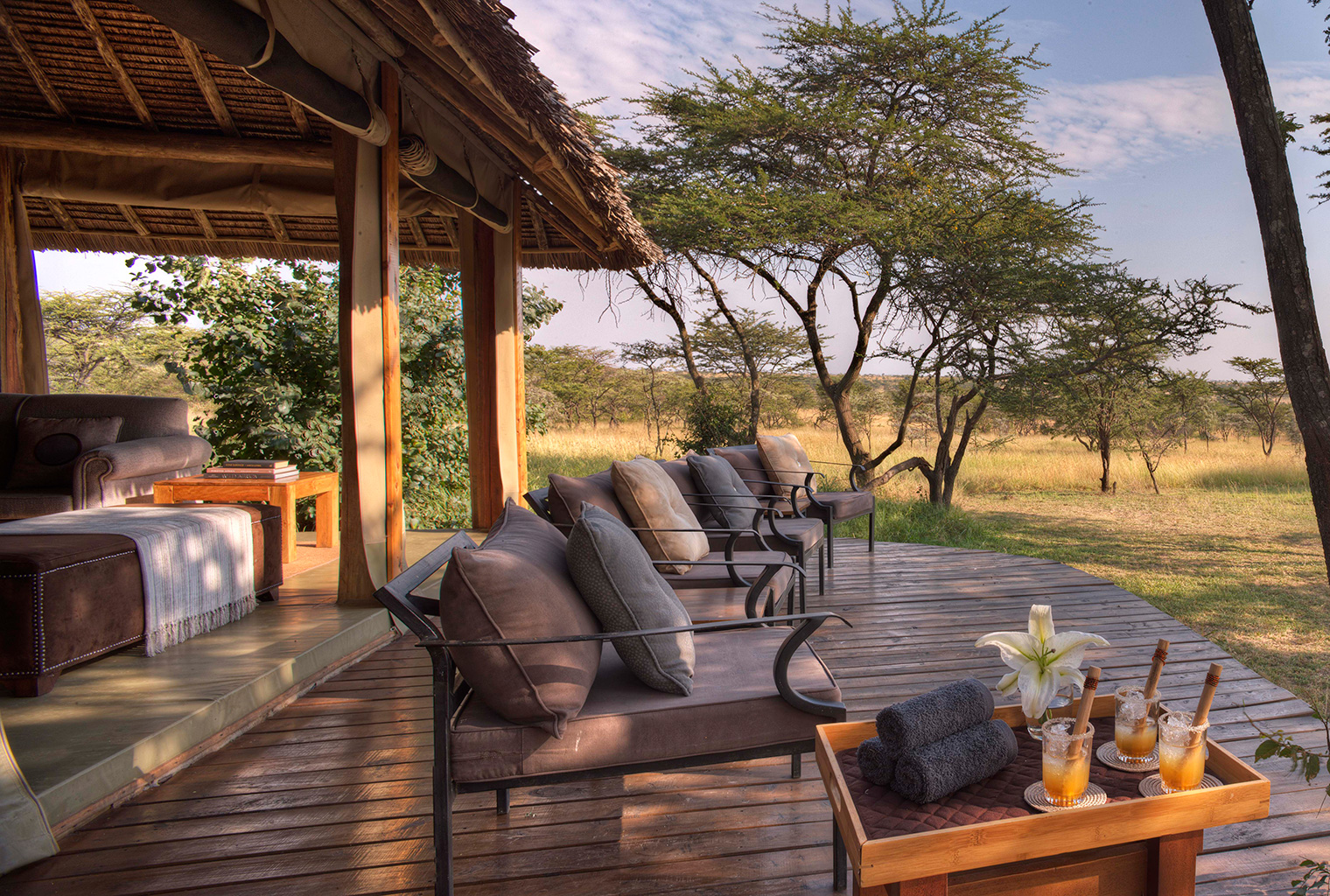 food and service
The food and service at Naboisho is first rate. Relaxed, efficient, knowledgeable and friendly, everything about the camp is designed to put its guests at ease, to feel utterly at home. The food – picnic, buffet or dinner – is beautifully prepared, and special diets are easily accommodated.
accommodation
Equally fine, the sleeping tents at Naboisho Camp are beautifully spaced, raised and approached by means of a gravel path. Each includes a double bed, seating, a private veranda, enough space within which to change, an en suite bathroom and outdoor shower. Like the lodge, the aim here is to provide accommodation that is simple, beautiful and functional.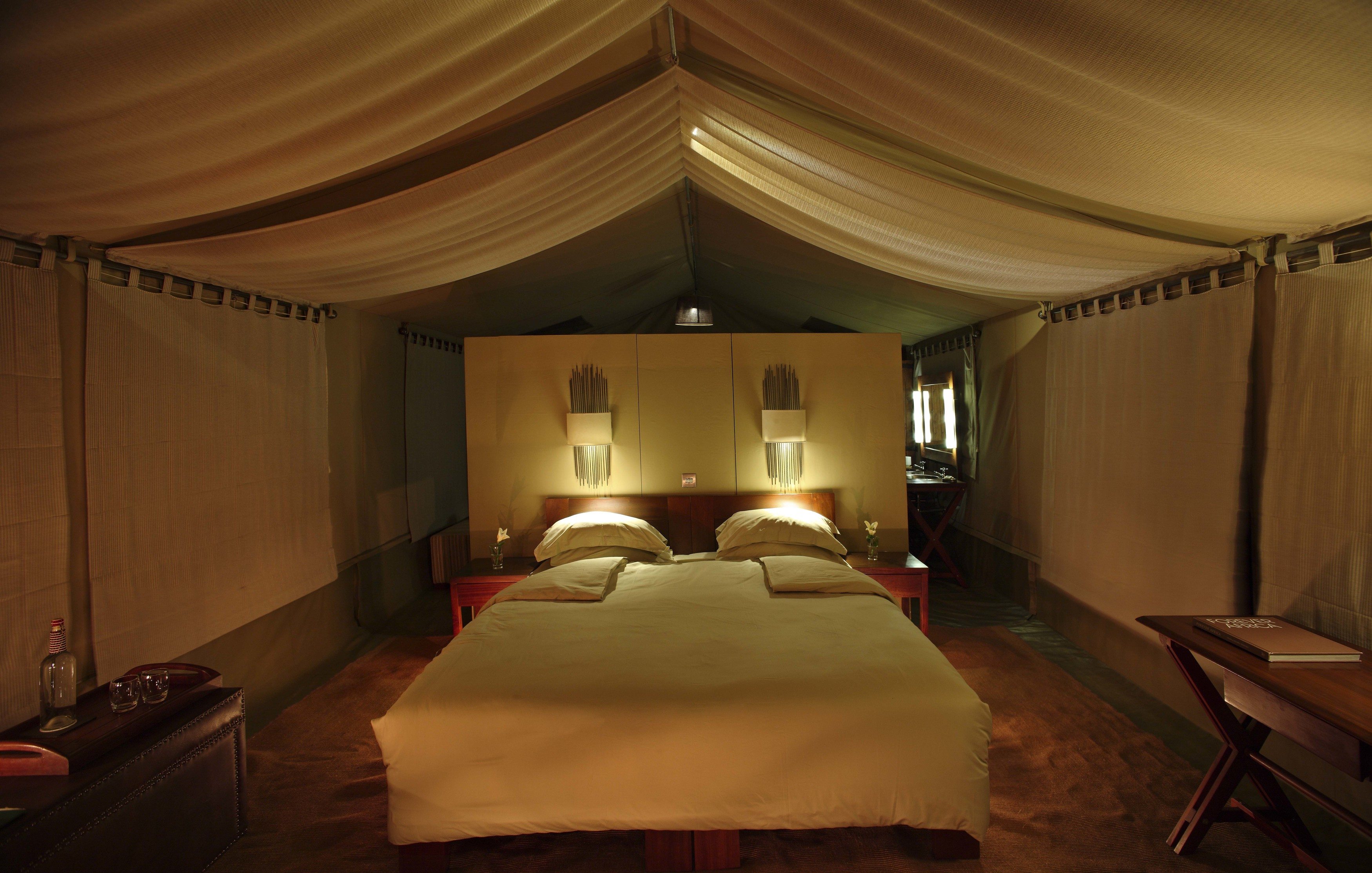 With just a divider – which doubles up as a headboard – breaking up the room, everything centres upon the bed, the view and making sure that guests are afforded all they could hope for by way of comfort. The bathroom – loo, twin sink and shower – is lovely, the outdoor shower a real favourite. Wi-Fi is also available at the camp.
activities
Activities include wildlife drives (day and night), guided walks, bush picnics, fly-camping and cultural visits.
ethics
Conservation 
Please be advised that Naboisho Conservancy is a partnership between the local community and Basecamp Explorer, the former – uniquely – benefitting irrespective of tourist income. The 500 odd Maasai landowners, keen to conserve the land, its animals and therefore the Maasai way of living, both initiated and drove the arrangement, the result being a wild land preserved and now flourishing.