1°
21'
8.06'' S
35°
9'
45.98'' E
PLEASE NOTE: Mara Toto is no longer in operation. We suggest you consider the camp Mara Expedition, which Great Plains have opened as its replacement. If you have any queries, don't hesitate to get in touch.
'Toto' is a term of endearment meaning 'baby' in Swahili, and this small and intimate bush camp is baby sister to the well-established Mara Plains. Mara Toto opened in July 2013 and maintains high standards of comfort with great attention to detail. The emphasis is on a traditional safari feel – with wildlife viewing opportunities to match.
overview
Positioned downstream from the Mara Plains camp on a bend in the Ntiakitiak River, Mara Toto comprises of five traditional canvas tents with sides that roll up to ensure maximum spaciousness and wildlife spotting. The location, just inside the northern border of the Maasai Mara National Reserve and close to the edge of the Olare Orok Conservancy away from busier tourist areas means wildlife viewing opportunities are higher and environmental impact lower. During the migration months – between August and November, roughly – zebra and wildebeest congregate to cross the river.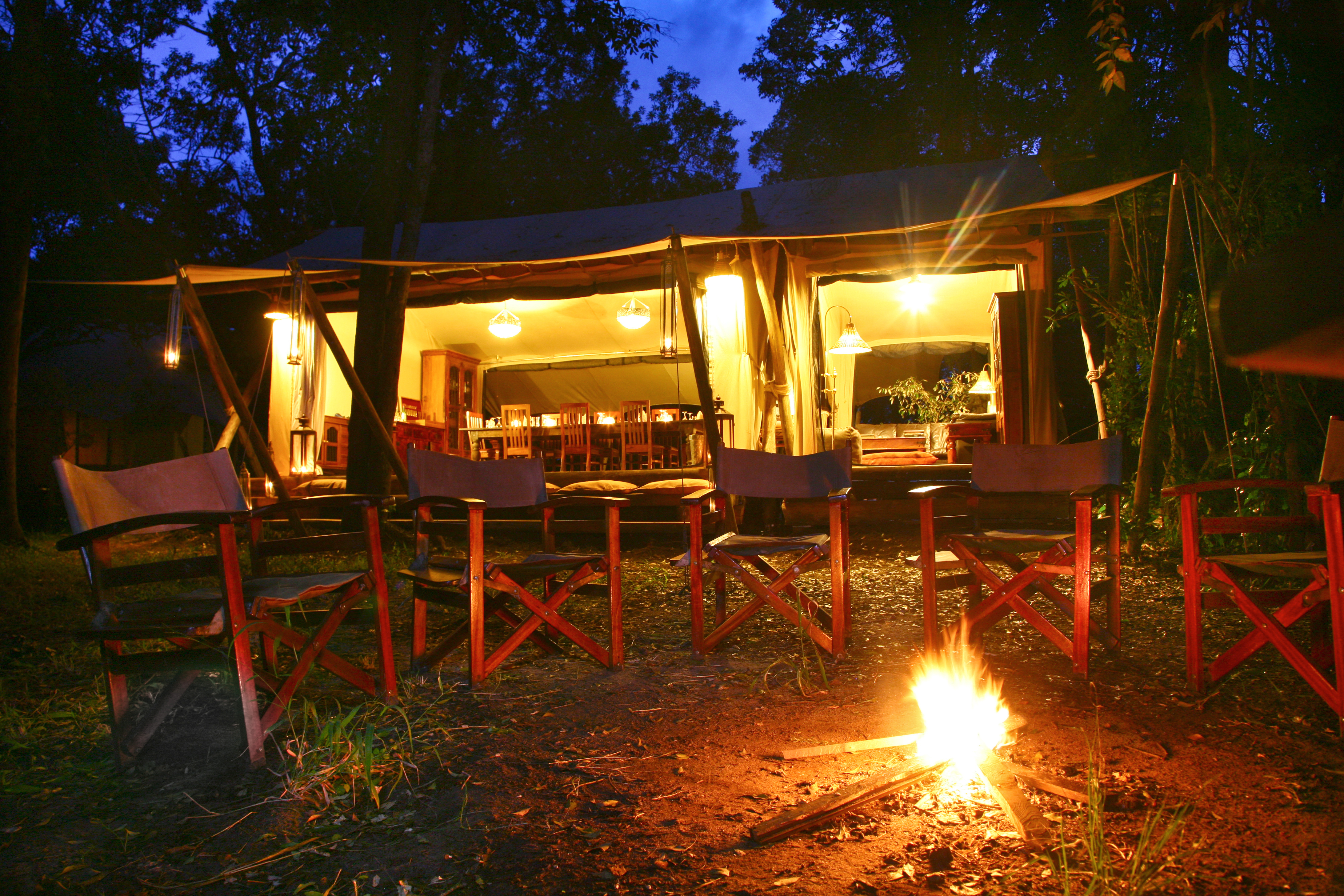 food and service
A canvas and wood build, the camp includes a dining tent and a comfortable lounge tastefully decorated with furnishings that conjure the lives of early travelers to this region. The look is elegant and traditional. Due to its compact scale, there is a warm, intimate atmosphere and your hosts are able to be flexible in arranging a programme for your stay that suits you and your companions. The camp boasts imaginative, healthy menus and mealtimes at Mara Toto are spent either indoors or out.
accommodation
The forest provides shade and each en-suite bathroom features flush toilets and a spacious, walk-in safari shower. Electricity is supplied 24 hours a day. In order to preserve an authentic safari experience and maintain the camp's peaceful atmosphere, cellphone use is restricted to the privacy of guests' tents. Each sleeping tent at Mara Toto has a private deck overlooking the river – home to crocodiles and hippos – and there is also a fire pit in the centre of the camp where guests can share the day's experiences or simply listen to the night sounds.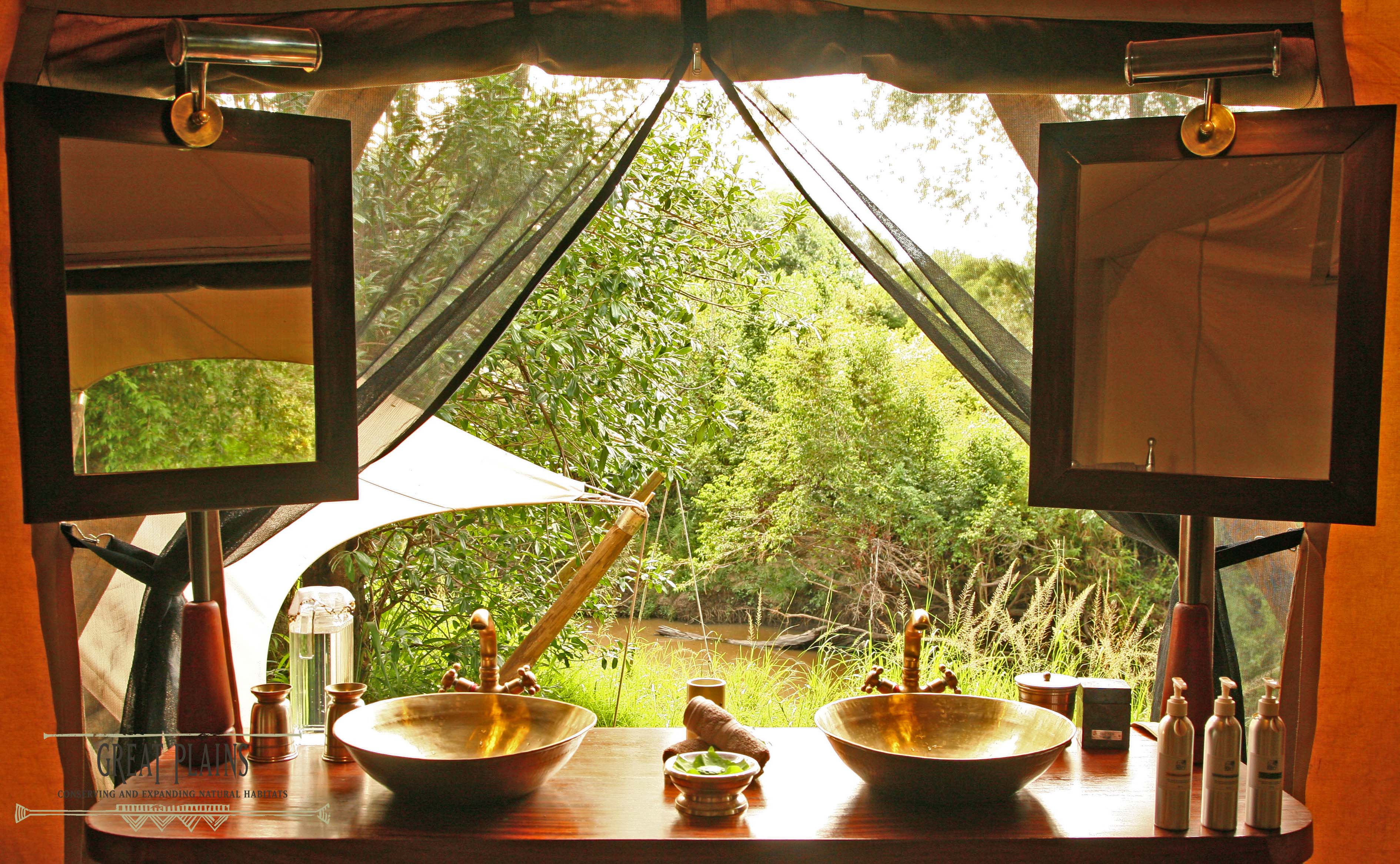 activities
Wildlife viewing can begin as early as you like, with picnic breakfasts providing wildlife spotting opportunities. Guides are knowledgeable about the animals and respectful towards them and their habitat. Day-only wildlife drives make use of a network of small tracks, travelling off-road only when there is something exceptional to see.
The camp's new open-sided vehicles are custom-designed to ensure panoramic views as well as the best photographic opportunities. Professional standard binoculars and camera equipment is available for hire and staff are able to offer photography tuition on request. In addition to wildlife drives there are countless other activities on offer, including balloon safaris and visits to the local village and school and community projects in the area. A program for younger guests includes bird watching and tracking. The surrounding bush is home to leopard, lions and hyenas, and guards armed with traditional spears are on duty 24 hours a day. Since the camp is unfenced Mara Toto is recommended for families with older children.
ethics
Conservation 
The 70,000 acre private conservancy is managed in partnership with the local Maasai community and shared with only a few other small camps.