Located in the Masaai Mara, in a forest on the banks of the Mara, Little Governors has a reputation for providing its guests with an experience filled with adventure, luxury and a service that is as personable as it is professional. A favourite with the BBC, who use it as the Big Cat Diary headquarters, it is a fabulous place from which to explore the Mara.
Overview
The adventure begins with the approach. Guests' vehicles are parked on the far side of the river, after which they are ferried across the Mara, and then escorted by armed guides to Little Governors Camp, which, consisting of a shared area and 16 sleeping tents, is spotted around a large waterhole. In keeping with the camp's spirit, there are no fences here, and, should they wish, animals are free to wander the camp's grounds -a family of warthogs has made Little Governors Camp its home, and a number of elephants have taken to visiting during lunch times.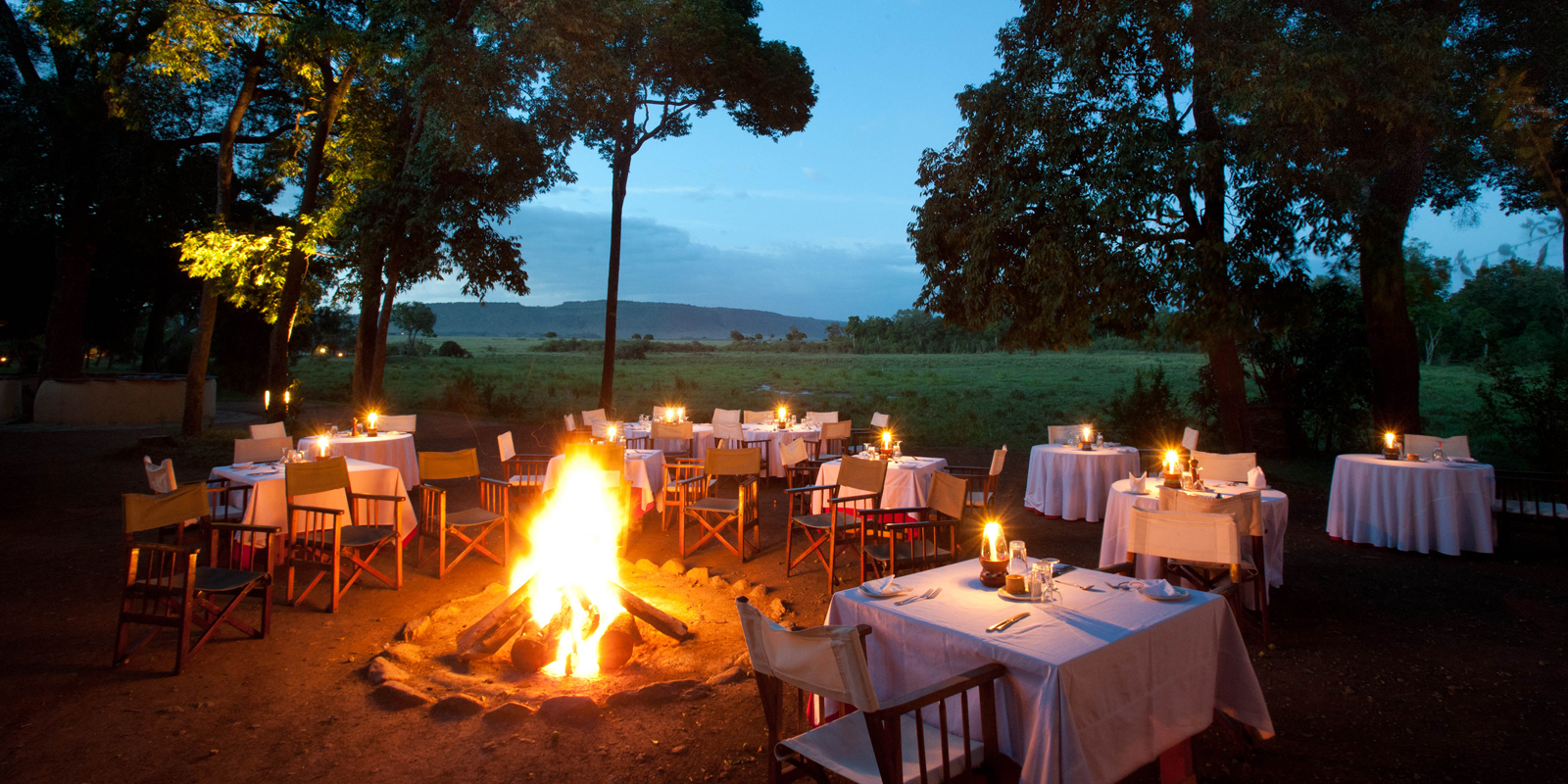 The main camp includes a dining area, a bar, seating area, small library and a verandha. There are views over the waterhole and plains.
Food & service
The food is fabulous, as is the choice. Meals are generally taken outside, breakfast and lunch are both buffet orientated affairs, and dinner is a la carte.
Rooms
The sleeping tents themselves are discreetly located, look out over the waterhole and are en-suite. Each possesses a double bed (which can, upon request, be converted into twin), space enough in which to change and a veranda. The bathrooms have hot water, showers and flush toilets. The decor – rugs, one or two well placed artefacts – and the furniture are simple, attractive and functional. Wi-Fi is available in the center of the camp.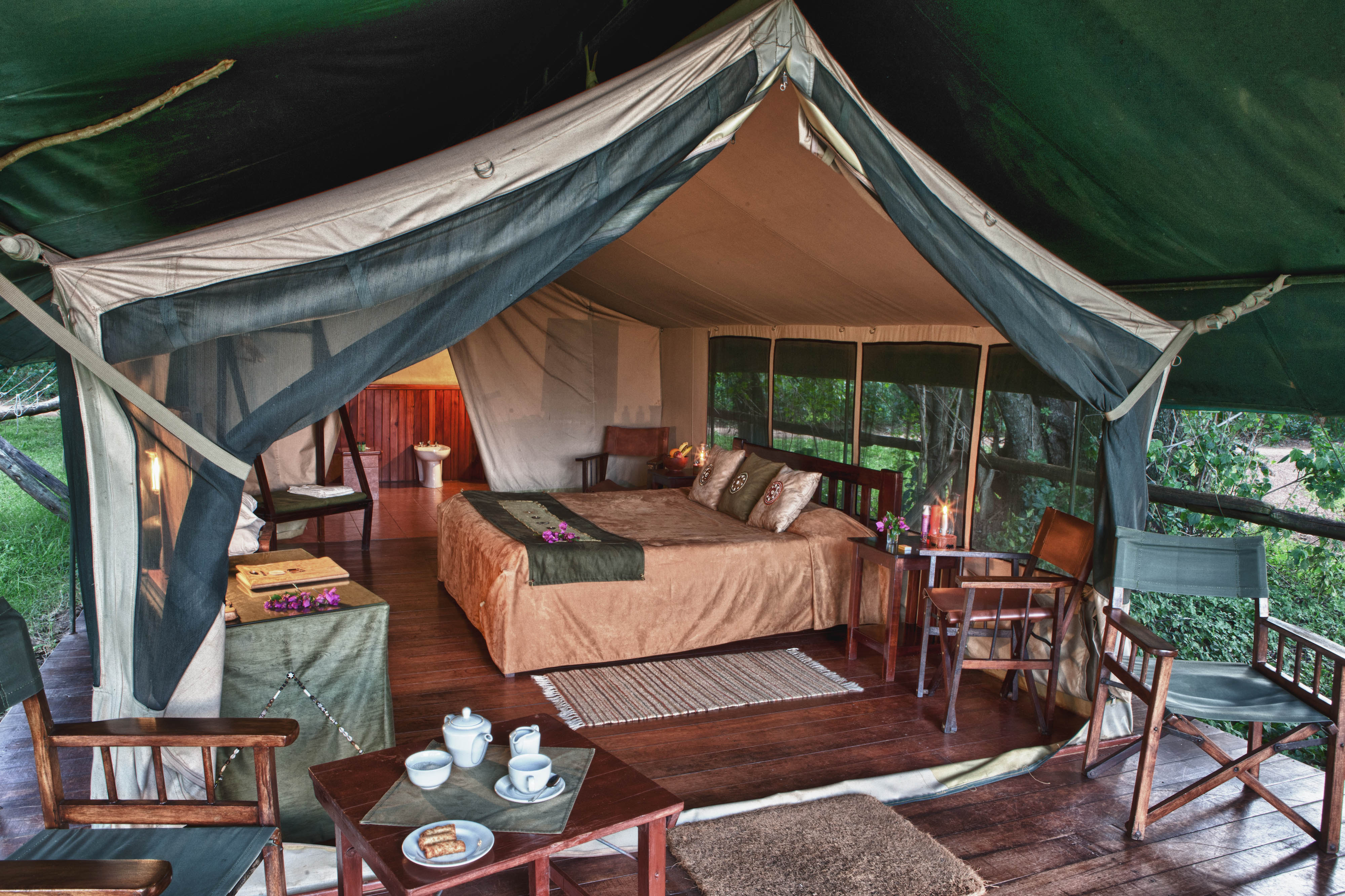 Activities
Activities at Little Governors include wildlife drives (3 times daily), guided walks in an adjacent private concession, ballooning, bird viewing and watching the waterhole. The last of these activities is a wonderfully relaxing and rewarding way to spend one's time. Last time we visited, we counted no less than five different male tuskers and a small family of Egyptian geese with chicks.
Impact
Conservation
Mara Rianda Biogas Project: The constant search for firewood to use as cooking fuel is a permanent problem for women, which occupies much time that could be otherwise used in more economically productive activities. Little Governors' Camp funded the construction of two bio-gas plants in a Manyatta near Mara Rianda village. This bio-gas plant uses the dung of cattle and goats and thus prevents large quantities of methane from entering the atmosphere and contributing to global warming. Moreover it has lessened the pressure on adjacent woodlands and reduced smoke in the Maasai homes, which lead to a reduction of respiratory and eye diseases.
Tree Planting Project: Elephants in their constant search for food knock down trees. Since 1998 over 5,400 trees have been planted and as a result brought many benefits to the local ecosystems.
Community 
Karen Street Children's Trust: The Karen Street Children's Trust was established in 1995 with the purpose of rehabilitating children who had drifted on to the streets in the suburban area of Karen. The project was so successful that there are now no street children in the area. Governors' has supported the Trust from its inception.
Schools: In 2004 clients of Little Governors' Camp set up the Mara Rianda Charitable Trust to raise funds for Mara Rianda School. Directly and together with development partners now over 3,000 children are in primary schools learning in classrooms constructed as a result of the programmes.
In order to relieve pressure on the Mara Rianda School the camps has also started supporting the Aitong Primary School. Furthermore Governors' Camp Collection was asked to help improve Loldia School and its facilities. To date it has been completely rebuilt and scholarships have been offered to primary school leavers to attend secondary school and some students have gone on to universities.