1°
24'
4.13'' S
35°
18'
26.59'' E
The latest addition to the Kicheche stable, Valley Camp is located in the 50 000 acre Naboisho Conservancy, in the greater Mara, close to Enniskeria River. It is, like its sister camps, a low impact eco-luxury bush camp, designed to guarantee a sustainable safari experience.
overview
Opened as of July 2011, Kicheche Valley Camp is a canvas, stone and wood build situated amongst outcrops of granite rocks and acacia woodland, overlooking a busy spring. Consisting of a mess tent and 6 sleeping tents, the camp accommodates up to 12 guests. The mess tent includes a dining area, lounge, bar, library and extended veranda.
Raised and resting on polished flagstones, the mess tent is exceptionally well designed, the region's tawny brown soils complimented by dark wood tables, a low ochre coloured wall and slumber seating exploring the entire spectrum – from mustard to coffee to off-black. Beautiful striped easy chairs and small side tables are distributed about the veranda, and a fire is lit at night.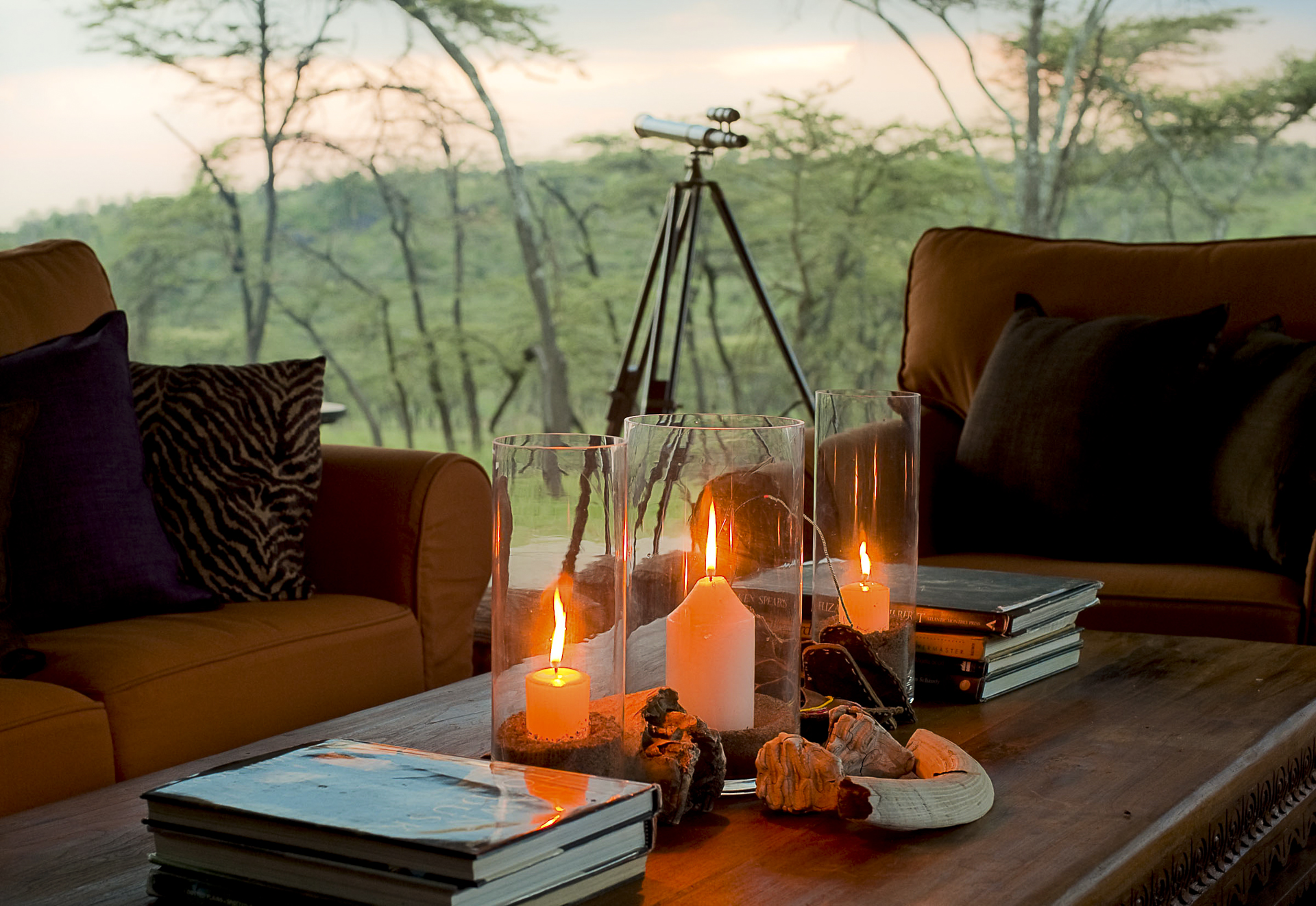 food and service
Both food and the service are outstanding. Meals – cold or hot breakfast, a buffet lunch and a candlelit dinner – can be taken inside, at the dining room table or, more usually, outside, and individual dietary requirements are easily accommodated. The menu is largely international, though usually punctuated by the occasional Swahili dish. The bush picnics are wonderful. Fresh fruit, homemade bread and drinks of all kinds abound – anywhere, throughout the day. Just as good, the service is friendly and efficient, and everything – from mess tent floor to sleeping tent care to guiding experience – well thought through.
accommodation
Following on from the mess tent, the sleeping rooms are the result of a similarly acute eye for colour – only this time the browns are accentuated by a bleached wooden floor, a large white room divider and a proliferation of off-white features. Each tent includes a double cedar bed, Egyptian cotton linen, a luggage rack, private veranda and en-suite bathroom. The divider doubling up as giant bed-head, the general feel uncluttered, everything here centres on the bed, which looks straight out onto the bush. The bathroom includes a flush toilet, safari bucket shower, dressing table and twin washbasin. Wi-Fi is intermittently available at the camp.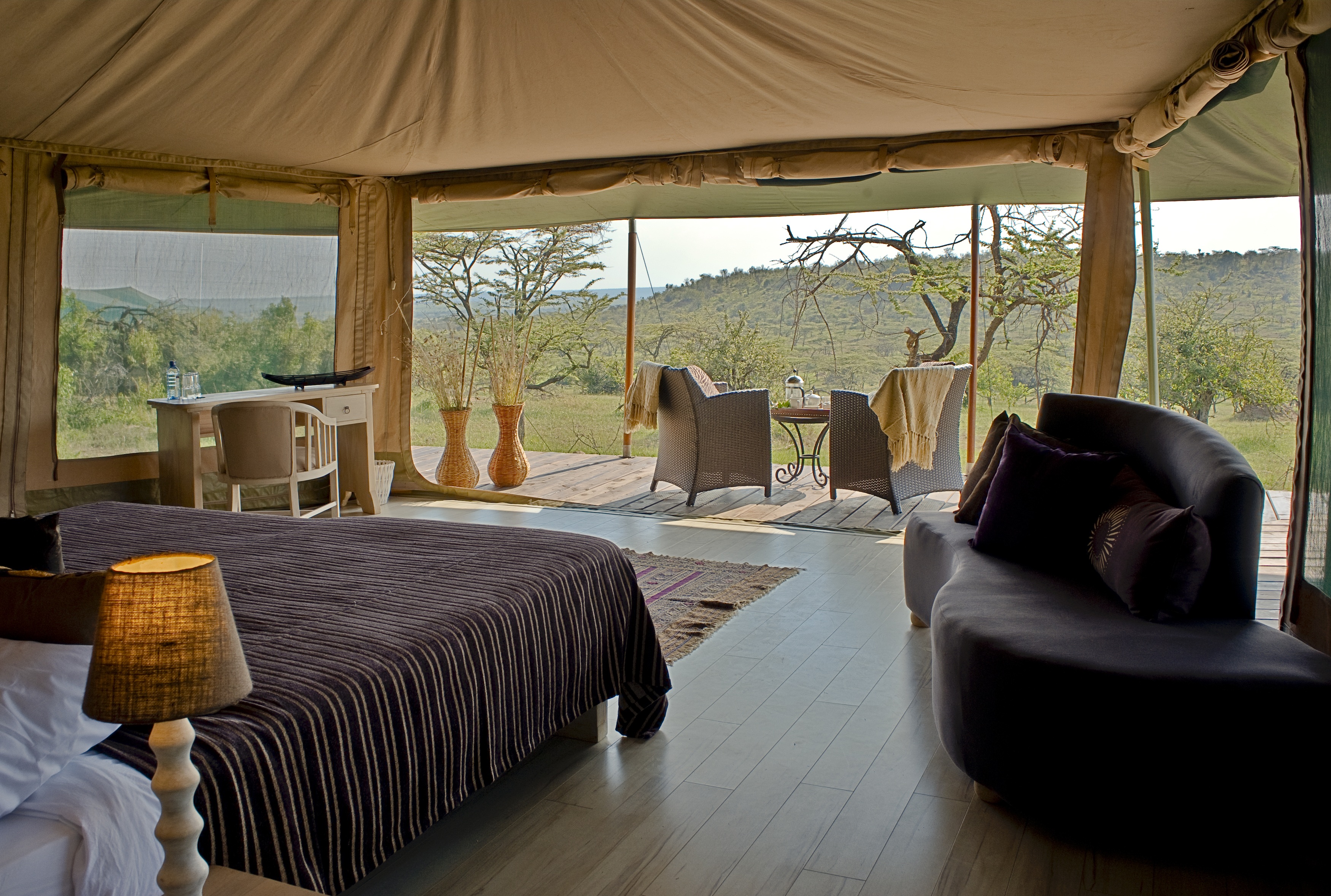 activities
Activities at Kicheche Valley Camp include wildlife drives, guided walks, sundowners, bush picnics and cultural trips.
ethics
Conservation 
Kicheche itself as of 2018 has won the gold eco-award for all of its camps four years in a row. From being powered by solar energy, to upcycling and composting practises, Kicheche have pulled out the stops for the fourth time. In keeping with a small is friendly philosophy, Kicheche restricts the size of its camps, charges premium rates and aims for an experience that is as personal as it gets.
To this end, the ratio of beds to land is always 1 to 350 acres, sightings are never swarmed by vehicles and the host community is guaranteed both an income and the preservation of its cultural traditions. Strictly observed, the philosophy pays dividends: cattle grazing is controlled, poaching eradicated and vital migratory corridors ensured.