Located just outside the Maasai Mara, and time and again the recipient of fantastic reviews, Kicheche is a tented camp whose reputation rests not just on its ability to provide a first rate luxury service, but also on the quality of its guiding, which is excellent.
Situated in a mixed grove overlooking the plains, Kicheche consists of a shared Nyati tented area and 11 sleeping tents. The shared area includes a dining area, bar, library and seating zone, and acts, really, as a retreat – from the midday sun, from too much time spent in one's own tent, and as a place to meet and exchange notes with fellow travellers. Meals – private or in the company of Kicheche's hosts – are generally taken outside. Beautifully cooked, beautifully presented, the food is African and international, the wine fantastic, and the atmosphere – day or night – is positively lovely.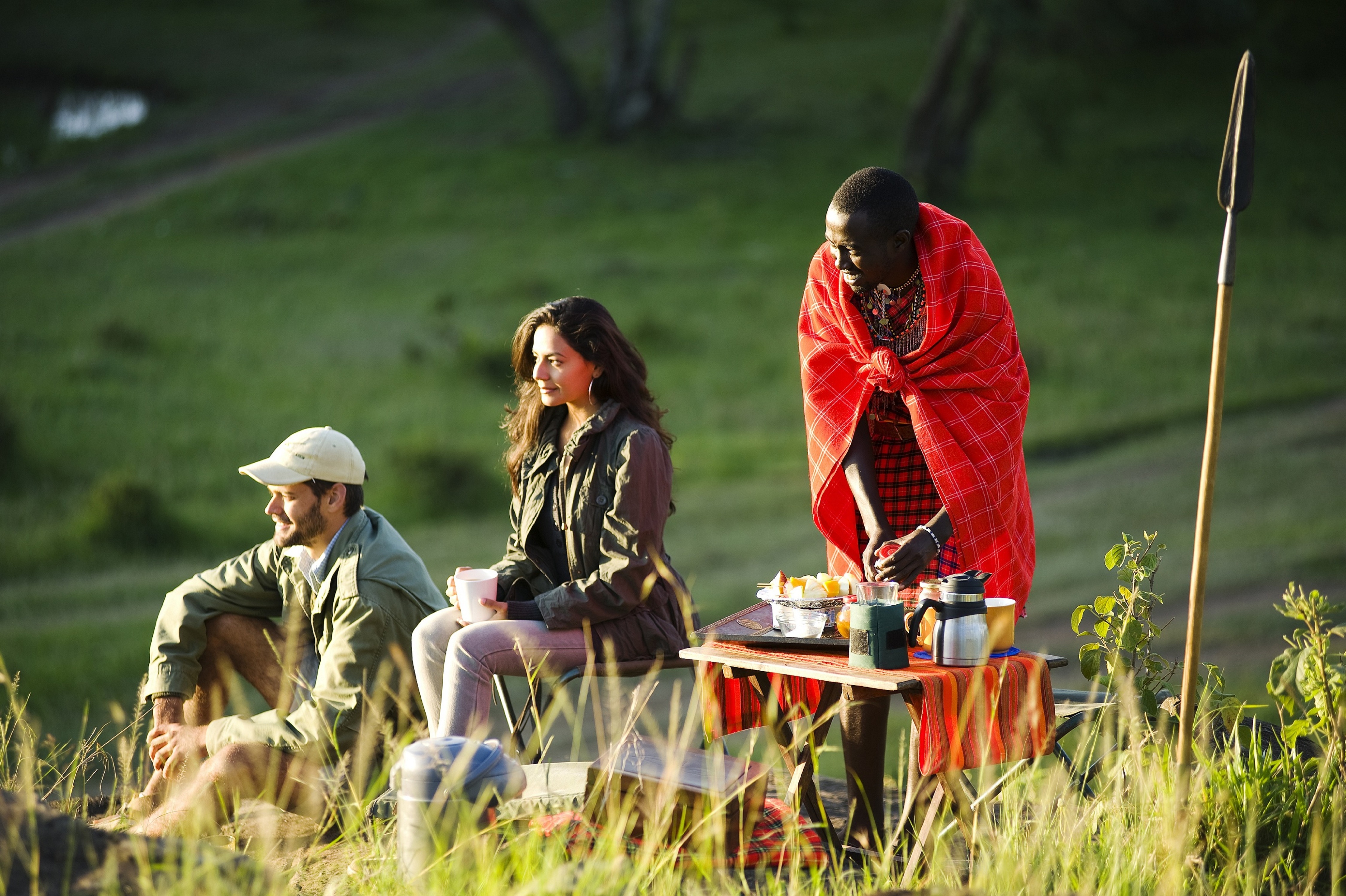 The en-suite sleeping tents are large; contain a double bed, well chosen pieces of furniture, a verandha and room enough to relax in. The style is simple, clean and punctuated by traditional artefacts, a clay wood burner and potted plants. The bathrooms – bucket shower and flush loo – are well-designed, welcoming and wholly functional.
Activities include game drives, guided walks, bird viewing, bush picnics, sundowners, cultural visits, reading and board games. Note: frequently used by professional photographers, Kicheche has adapted its vehicles, and provides platforms and rests.
Best visited between July and September.
Ethical Information
Established in 2004, the Kicheche Community Project has fast become a reliable source of funding for projects in and around the Aitong area.
Our mission is to encourage the preservation of the environment whilst improving the welfare of the community through improved health and education facilities.
At present we are assisting the following facilities:
•    Olkimitare Nursery School
•    Aitong Academy Primary School
•    The CMF Aitong Health Clinic
•    Koiyaki Guiding School
"Our mission is to join with local peoples and partners to support traditional and sustainable ways of living in harmony with wildlife, ecosystems and the environment."
We have minimised our impact on the environment through the following measures: all non-biodegradable waste is removed from the region to a suitable collection point in Nairobi, recycled charcoal dust pellets are brought in from Nairobi for water heating. Kicheche Camp has a Bronze rating from the Eco-Tourism Society of Kenya.