Well off the beaten track, small and very much at the cutting edge of responsible tourism, Kicheche Bush Camp is located in the Olare Orok Conservancy, bordering the Maasai Mara.
Overview
Situated overlooking the savannah, and surrounded by clumps of Acacia, Bush Camp consists of a main or mess tent and 6 sleeping tents. The mess tent (which boasts Wi-Fi access) includes a dining and seating area, a small library, bar and outside seating area. Simple, stylish and characterised by heavy well made tables, easy chairs, sisal rugs, potted plants and slumber seating, the main tent is spacious, airy and beautifully designed.
Food & service
Much is made by returning guests of both the food and the service. Meals – cold or hot breakfast, a buffet lunch and a candlelit dinner – can be taken inside, at the dining room table or, more usually, outside, and individual dietary requirements are easily accommodated. The bush picnics are exceptional and fresh fruit, homemade bread and drinks of all kinds abound. As is common with Kicheche's camps, the service is excellent. Informal, friendly, efficient and discreet, everything – from mess tent floor to sleeping tent care to guiding experience – is wonderfully well thought through.
Rooms
The sleeping accommodation at Bush Camp is just as fine. Each tent includes a twin or double Podocarpus bed, Egyptian cotton linen, a luggage rack, private veranda and en-suite bathroom. The tenting is beautifully complimented by off-white sisal rugs, painted side-tables and bleached bed frames. The bathroom includes a flush toilet, safari bucket shower (which translates a solar heated tank), dressing table and washbasin.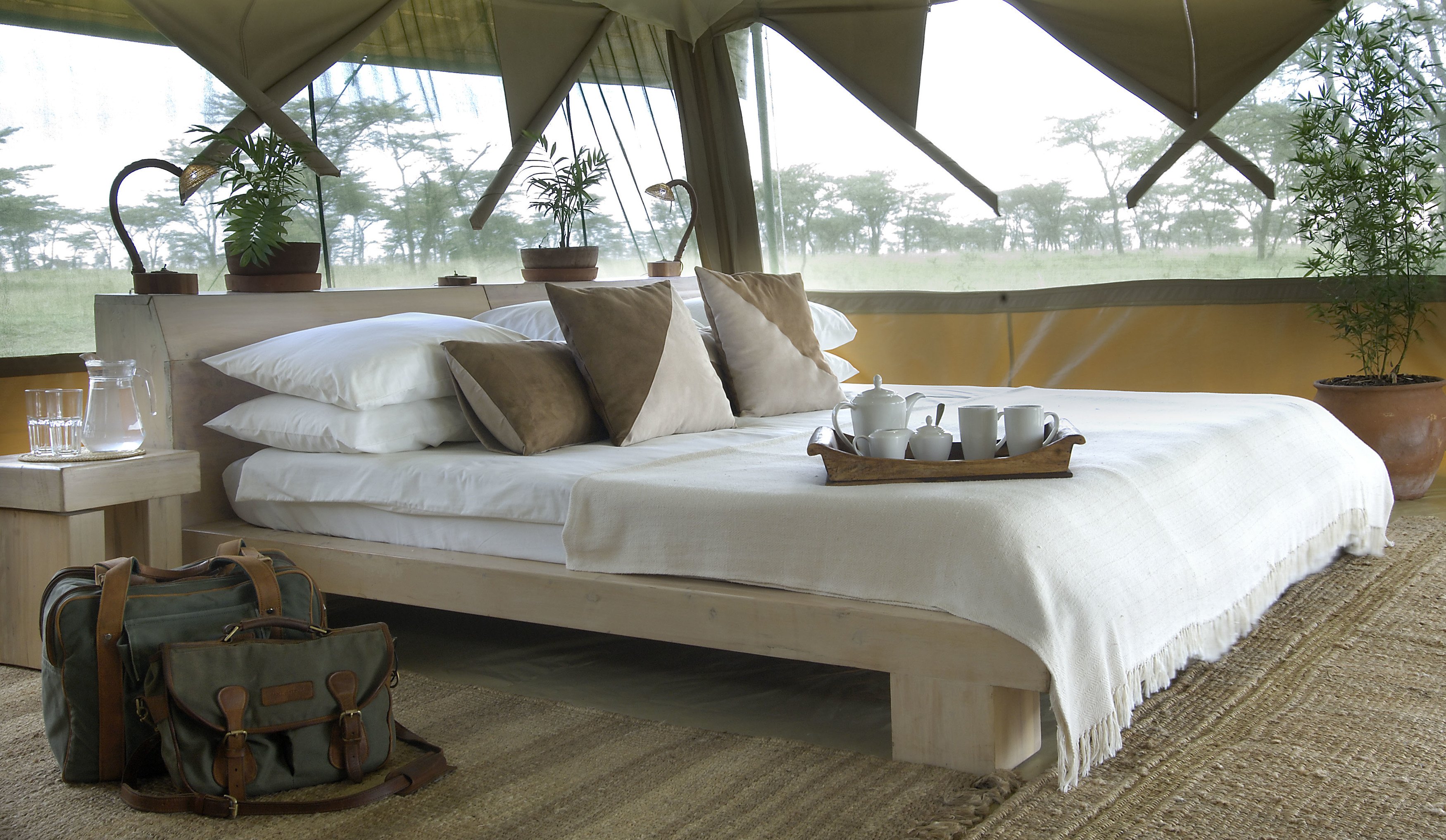 Activities
Activities at Bush Camp include wildlife drives, guided walks, fly camping, hot air ballooning and trips to a nearby village and school. The camp is open from June through March.
Impact
Conservation
Kicheche itself as of 2018 has won the gold eco-award for all of its camps four years in a row. From being powered by solar energy, to upcycling and composting practises, Kicheche have pulled out the stops for the fourth time.
Community 
In keeping with Kicheche ethics, please be advised that Bush Camp contributes significantly to the well-being of the host community, and is involved in a number of ongoing community projects.